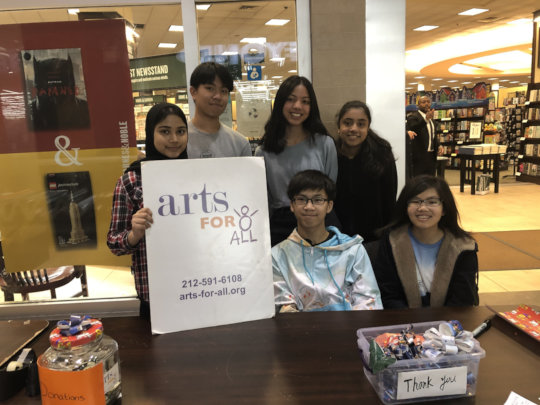 With the new year being underway we at Arts For All have begun residencies for our Artistic Residency Program (ARP), Video Creation Project (VCP), and Literacy Throught the Arts (LTA).
Within the first two months of the 2020 year AFA has been able to:
Start up 4 residencies at PS69 for

Artistic Residency Program

.

Literacy Through the Arts

has officially started in all four of our partnering schools - PS15, PS163, PS76, and Hamilton Heights Elementary

Video Creation Project

has begun at the Incarnation Children's Center

...and that's just the beginning! For the rest of March onward there are more residencies to come!!

In December 2019, we completed another successful Book Fair, raising over $1,500 in donations/gift cards to our programs! We're grateful to Barnes & Noble for hosting this fundraising event for Arts For All for the past ten years, and for donating a percentage of sales back to AFA. Because of these funds we're able to fully provide books for all students in our LTA programs that will be later given out in June.
We'd like to give a special thank you to all of our volunteers and those who made it to the children's event at our Annual Bookfair, which featured the Audience Project performance of Voice Power written and performed by Darian Dauchan.

And lastly we at AFA would like to thank everyone who made a contribution through GlobalGiving this past Giving Tuesday. Every dollar greatly helps AFA provide more quality programming to in-need chidren all over New York City and this past year on Giving Tuesday we raised over $12,000!
As we currently serve approximately 3,000 in-need children every year through our free, accessible programming, we're constantly reminded of ll the time, energy, support, and resources that go into making Arts For All function. It is because of our dedicated staff, teaching artists, volunteers, donors, partnering organizations, and individuals such as yourself, that all of our work is possible. This holiday season, please consider making a donation, so that we can continue to provide and sustain quality arts programs to under-served children in New York City for years to come.
Warm Regards,
Anna Roberts Ostroff

Photo Number 1: Barnes And Noble 2019 Book Fair Volunteers

Photo Number 2: A Day At The MET 2019
Photo Number 3: Audience Project 2019 - Voice Power
All Arts For All programming is made possible in part by public funds from the New York City Department of Cultural Affairs in partnership with the New York City Council. Literacy Through the Arts is also made possible in part by New York State Council on the Arts with the support of Governor Andrew M. Cuomo and the New York State Legislature.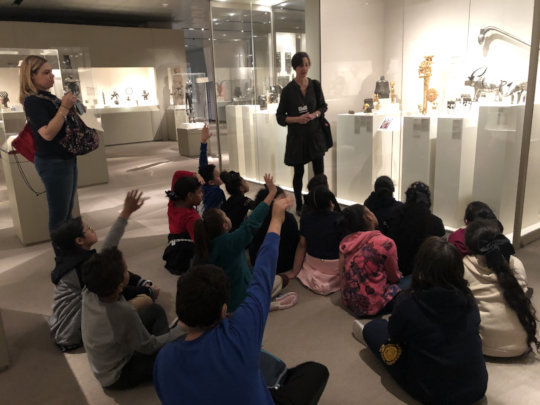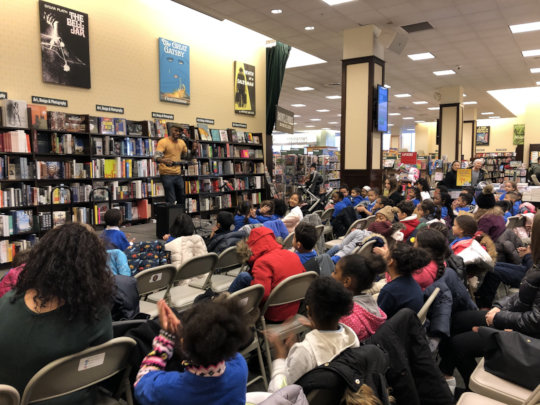 Links: