November 3rd - Baark! Report #8 - GlobalGiving
Spay/Neuter Update

Thanks to your generous donations Baark! has completed 937 spay and neuters so far this year, we are well on our way to reaching our goal of 1,000 for 2014. As a fully volunteer organization, ALL of your donation amount goes directly towards the cost of spay/neuter so we could not have achieved this without your support.
Unfortunetly our normal spay/neuter program for dogs has been set back this year because of the canine distemper virus being so serious in Nassau, Bahamas at the moment. However we are still working on TNR (trap-neuter-return) for the feral cat population, trying to reduce numbers in the most effective and humane method possible. We also continue to assist with pet owners who cannot afford to or dont have the means to take their cat to the vet for spay/neutering.
A Note of Thanks
This quarter we wanted to share with you a note we'd received from a happy client of ours. She did not own cats herself but had experienced the problems of ferals in the neighbourhood. We are grateful she contacted us and we very happy to assist. Here is a note from Kim H....
I contacted your organization, about the dilemma we were facing, with stray cats in Nassau East South. One cat took up residence in the garage of the home in which I live and her presence attracted three male strays. As a result, she had eight kittens. They are now adults. The three male strays were constantly attacking and mating with the other cats. Most of them got pregnant.

I was put in touch with Aliya Carey, who assisted us with getting the cats spayed and neutered. I have to admit I was reluctant at first to want the cats back but Aliya when came, she assessed the situation, and told us that is was Baark's policy to return cats after neutering. She explained if not reproducing stray cats could actually be good for a community, they help make sure no rats are in the area. All of the cats were not caught at once. Aliya had to make several trips. Because of her determination and patience, she was able to trap all nine cats, along with one
of the wild male strays.

My gratitude and appreciation goes out to your organization, and in particular, Aliya, and the vets who took time to collect the cats and transport them in their vehicles, to the clinic, where they were spayed and neutered.

Since then the cats have been a lot less of a nuisance in the area, much quieter and as Aliya predicted no rats either.
Your organization is invaluable and a Godsend. I know this is not an easy task. You are certainly making a difference.
Much thanks to you and your organization for the unselfish assistance you give to the community and in turn, the country.
For the rest of 2014....
We'll be continuing our spay/neutering of cats an we'll do some promotions for low-income families such a '$5 felines' encouraging people to come forward and get their pets fixed before the holiday season. We will also be in close contact with the BVMA (Bahamas Veterinary Medical Association)for updates about the canine distemper and as soon as we are able we'll be once again setting up dog spay/neuter clinics too.
We'll also be continuing with our education work in the community, teaching about the importance of spay/neuter and responsible pet ownership.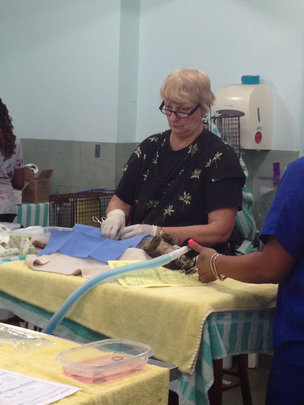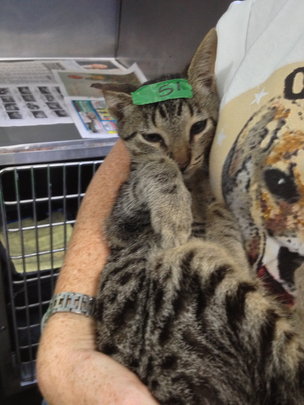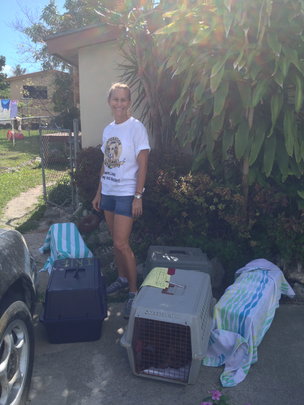 Links: