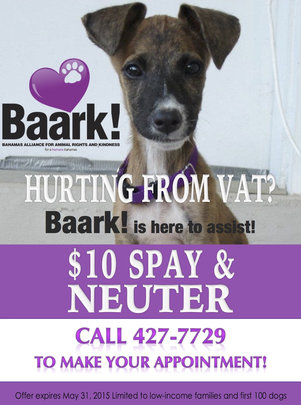 June 1st 2015 - Baark! Report #10
Spay / Neuter Update
Baark! have been busy so far in 2015, we've been fundraising at our exciting new 'Carnivale Night' event and putting the money from that and your donations to work with our spay/neuter and education projects, creating cleaner, safer and more responsible communities in the Bahamas.
Due to the outbreak of Canine Distemper we are still unable to carry out any high volume MASH spay/neuter clinics for dogs but we have been working with local vets to continue sterilization of dogs either bought in by our 'stray busters' or owned pets. We ran a promotion during the month of may for $10 spay and neuters, available to low income families who could transport their dog but would ordinarily unable to pay the full costs.
To reduce the risks of the distemper we have also been providing free vaccinations for dogs before their spay/neuter surgeries where needed.
Luckily cats are not affected by distemper and we have been able to continue high volume clinics, our latest was a mini one day clinic carried out on Sunday May 17th at the Bahamas Humane Society. Owners were encouraged to bring in their cats in the morning and following the surgery they could be collected the same day. We also had several trappers at different locations bringing in cats for spay/neuter and a simple ear clip before being released back to their environments. We had a challenging yet fun experience trying to catch several illusive cats at a gas station on Paradise Island, the majority of cats there have already been fixed and observed us , seemingly with some amusement, as we were setting the traps!
With all of these programs combined, our update for the year is 189 spay/neuters compeleted, which includes 71 dogs and 118 cats.
Education
We beleive that education on animal welfare works in tandem with the spay/neuter and is of utmost importance to our overall program's success. We have held two interactive kids camps at the Bahamas Humane Society this year, the first for 14 children from Gambier Primary School, ranging in age from 4 to 11 and the second for 23 Grade Three students from Adelaide Primary School. The youngsters learn about having compassion and respect for animals and how to be responsible pet owners. This is done through classroom-based activities, hands-on practical encounters with the shelter animals and question and answer sessions with Inspectors and staff.
Shelley Hardman is our education co-ordinator and runs these camps with so much passion and purpose. She says she hopes that we are able to create and cultivate animal ambassadors for the future. With all the cruelty and neglect that we witness on a regular basis, not just towards animals but also amongst people, we are trying to create a future generation of compassionate individuals who are capable of great empathy toward their fellow Bahamians and the animals they share this beautiful Island with.
Baark! will carrying out more camps and visits once the schools return in September.
We'd like to take this opporutnity to thank you all for your continued support and genorosity - we could not make such a difference without you !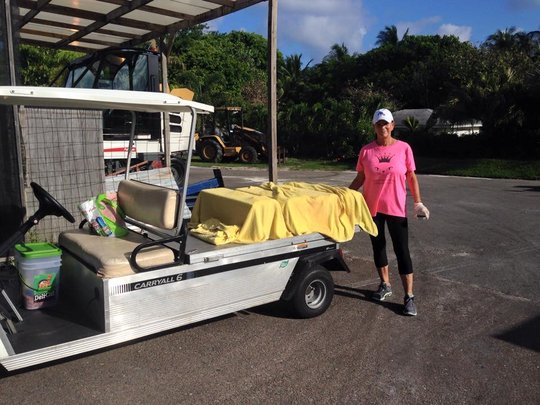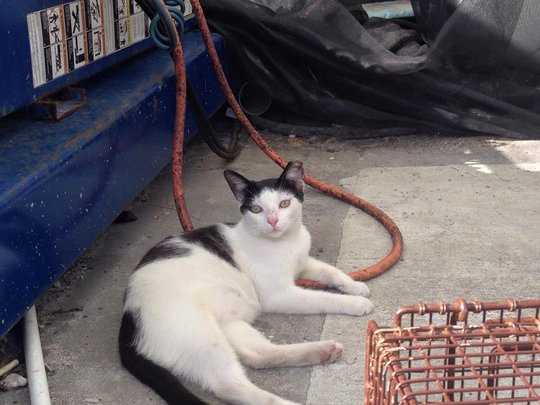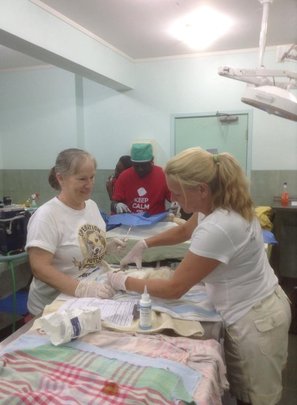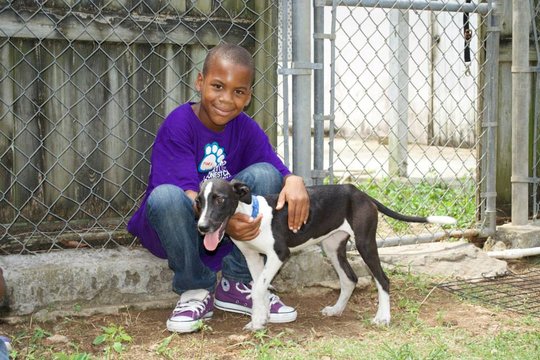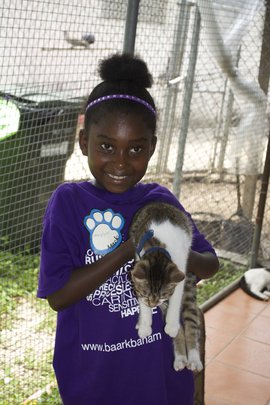 Links: