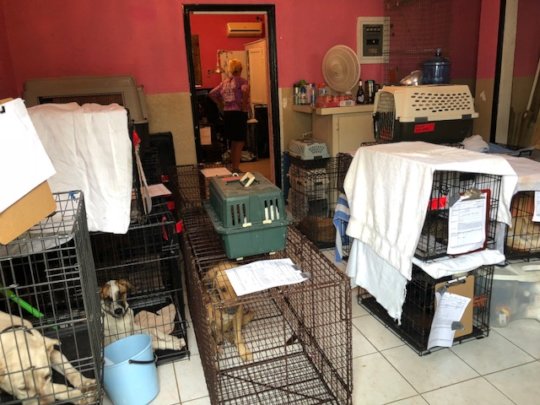 We are happy to share an update for April and May 2019.
We have been busy helping lots of animals, and this wouldn't be possible without your support.
April 5 - 7 - The team went to Georgetown Exuma. At the Exuma Clinic they performed 78 surgeries.
May 3 & 4 - San Salvador Clinic - Our new trailer is already getting lots of use! It was lovely to be able to take it down to the dock, unhitch and leave and then on the other end, Troy was able to just hitch up the trailer and take it to the site. This saved a tremendous about of loading and lifting! The
2019 San Sal Spay and Neuter Campaign was a big success! 29 animals were treated, some just came to see the vet and 19 were spayed or neutered. We rescued 3 puppies from the dump who were adopted into loving homes in Canada and we rescued a four month old pup on the brink of starvation and had her adopted into an incredible Sal Salvador home. The fact that our numbers are lower than usual is a true testament to our success with our Spay and Neuter Campaigns. It's working yay!!
May 24-26 - Baark! returned to Georgetown, headed up by Lissa McCombe, to focus specifically on the wild and roaming dogs at the west end of the island. Many people in Rolleville, which is about 45 minutes away from Georgetown, are very willing to get their animals fixed but have no transportation. The volunteers went a day before the vet and set all of our traps and picked up many owned animals from Rolleville and returned the next morning to find 90% of our traps filled. It was a time-consuming trip but we managed to spay and neuter 62 animals in about 36 hours. There are many more animals on Great Exuma and many more settlements to target. We brought five somewhat feral bush puppies back to Nassau and are working with them at Potcake puppy palace to find amazing homes either here or abroad.
With the summer heat upon us, we won't be hosting any MASH clinics until November, but our volunteers will continue regular pick ups and the Baark! call continues to ring for help from the public.
Your contribution is greatly appreciated and goes a long way to make a difference reducing the suffering of dogs and cats in The Bahamas.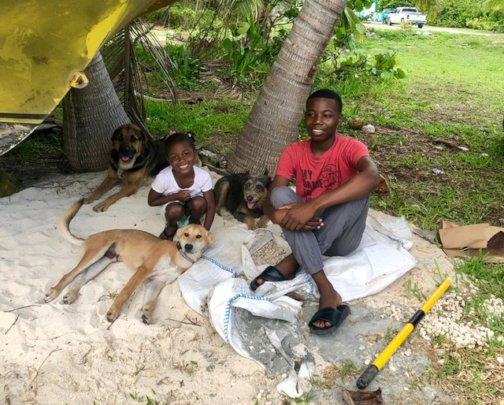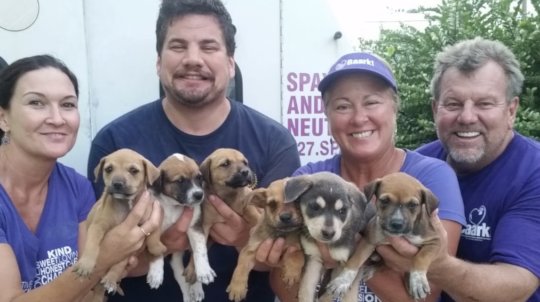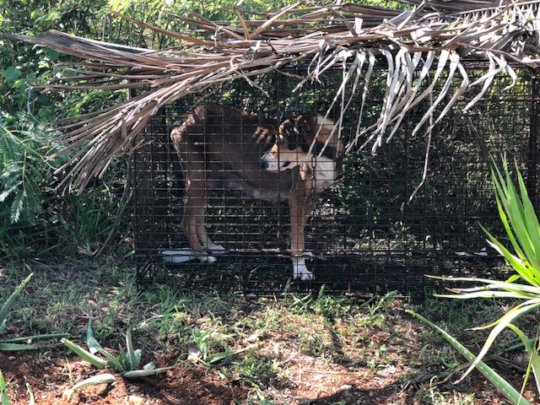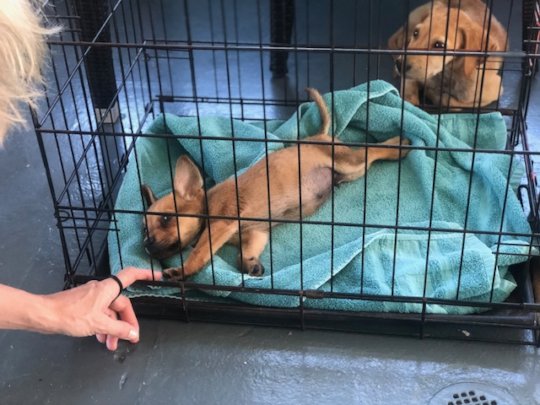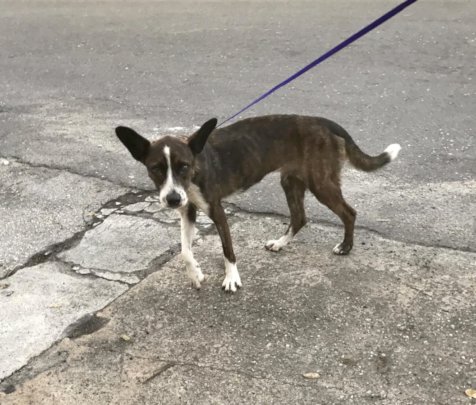 On February 15 - 17th Baark! Hosted The Lindsay Panning & Toby Hull Foundation Nassau Village Clinic. Lindsay Panning & Toby Hull are existing supporting members who kindly donated a specific lump sum of $10,000 to allow us to host a MASH clinic and so we did! We had a MASH Clinic based out of Liquid Courage in Palmdale where we targeted Nassau Village. Over 3 days, we spayed or neutered 196 dogs and cats.
Nassau Village is a community in Nassau that we have been wanting to target for a MASH Clinic for a couple of years now. There are so many dogs and cats and while we were able to help some, this was just the beginning. The community members were incredibly grateful for our help for the animals.
Check out the link for an amazing video made by our visiting Vet interns from the Netherlands.
Our new truck! We received a wonderful donation of a new Hyundai 100 truck at the beginning of February from one of our supporting members. The new truck was a huge help for this clinic allowing more efficient transport of animals.
Two special Nassau Village rescues We had some really special stories come out of this clinic including a few wonderful rescues.
Lexi was found a wandering yet friendly street dog in Nassau Village. She was emancipated and has suffered a severely broken hip, erlychia and heartworm.
The neighbors of the area asked that she not be returned to the streets as nobody could feed her. She won our hearts instantly in the clinic and is now in a loving BAARK! home.
Nellie was also found abandoned and terrified in Nassau Village and would scream in fear at the touch of a human hand. We spent the final day of clinic with a volunteer dedicated to cuddles and soon after Nellie was beginning to trust.
She then went on to our BAARK foster paradise in Norman's cay and currently resides in Illinois!
We really want to go back to Nassau Village, but as our budget is limited, so we are working hard to raise funds to host another clinic in April!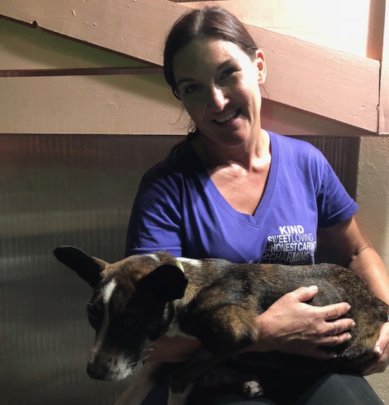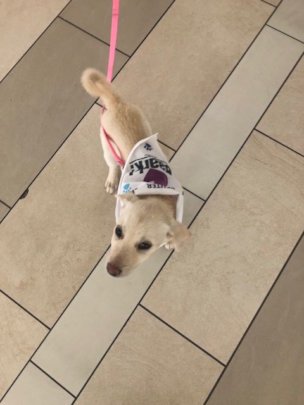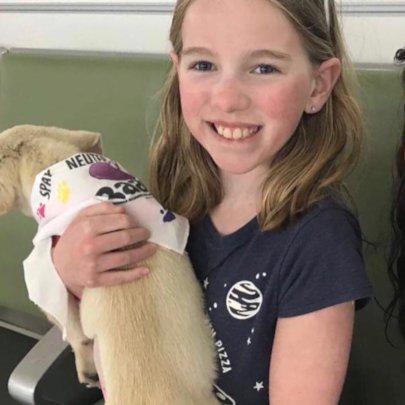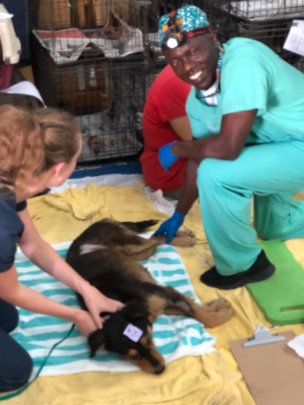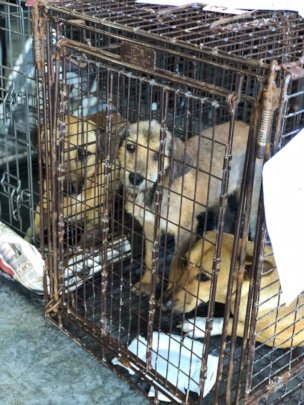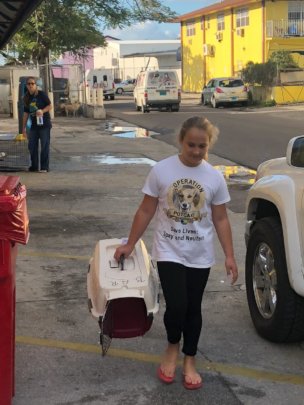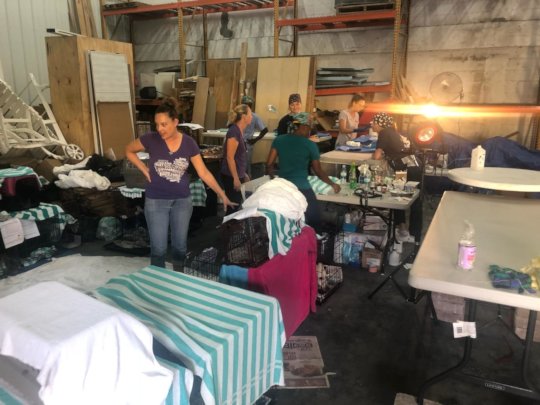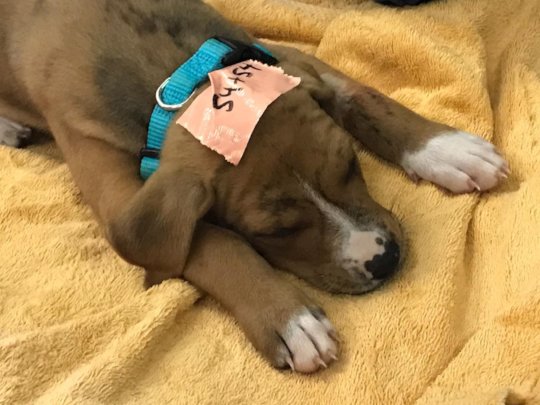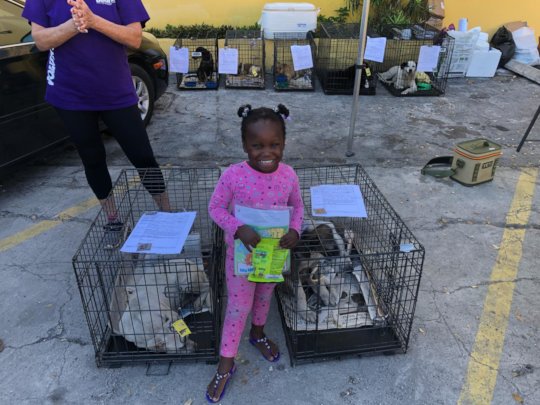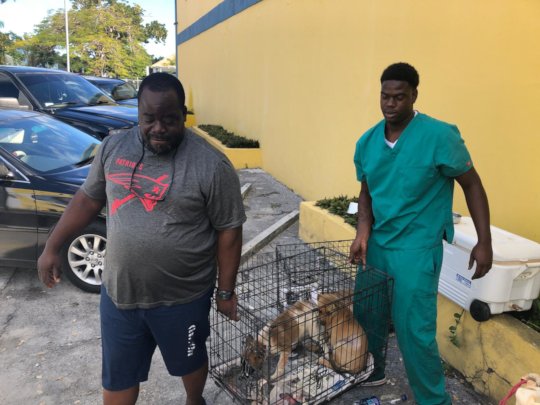 Links: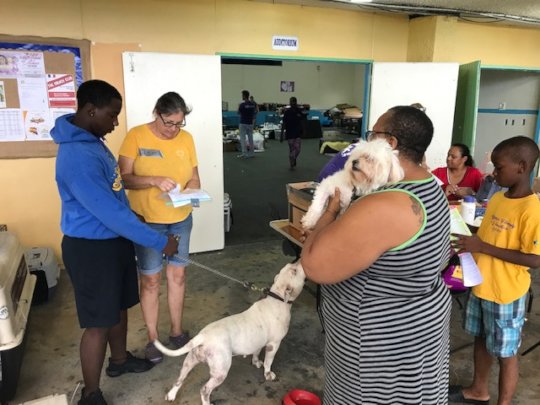 We have quite a lot of news to share - most importantly we are up to 1836 spay and neuters for the year!
MOUNT MORIAH MASH CLINIC
On October 20th
and 21st
we had a clinic in the Mount Moriah constituency. We hosted a MASH clinic at Government High School in conjunction with Marvin Dames, the MP for the area. It was really well received and we spayed and neutered 129 dogs and cats! We have done one follow up in the area where another 25 dogs and cats were collected and our volunteers will be going in in January in hopes of doing another 30 surgeries.
EDUCATION
We have had a new education volunteer join Shelley Hardman which is really exciting for our education program. We are planning to work on reaching more students in the New Year!
TOUCHING RESCUE STORY!
Most of our work is done in Nassau, however, we also support the
spay neuter
efforts on Family islands. We do the most work with the team in Georgetown Exuma. Dr. Issah Hanson from the Bahamas Humane Society goes down to offer clinic services and at the same time Baark! subsidizes the costs of spay and neuter surgeries for roaming community strays and for the pets who belong to someone but the owner cannot afford to pay. Ellen is a volunteer who coordinates a lot of the spay and neuters with people on the island.
Of course, our focus is on spay and neuter, but because of being involved with rescues that need spaying and neutering we get to be part of some really great happy tails! Here is one recent story Ellen just shared with us that is super special and we wanted to share it with you! It is a bit long but it is very touching.
Ellen's words about Karma's adoption from Exuma to the USA:
Karma is a very popular stray that has probably lived on the beach for most of her life. Some visitors wanted to adopt her in late August, but Dr. Hanson had just left to go back to Nassau and I was leaving to go to the US for a month, so the timing wasn't conducive to making it happen. The best we could do was to ask a volunteer Nancy to start feeding her for us so we would know she wasn't hungry. Nancy is a wonderful volunteer that travels around feeding and watering the strays on a regular basis. She also brings them to Dr. Hanson for spay/neuter as she is able to coax them into her car. As you can imagine, this is making a dent in the stray population on the beaches.
Anyway, I hadn't even returned from the US when two more sets of visitors were contacting me to inquire about adopting her. She is one special potcake! She is sweet, gentle, very affectionate and well behaved. The lady that brought her to us wanted to adopt her as well. I told her the story of the little boy that cried when they had to leave her behind. Instead of adopting, this gem of a lady pre-paid for a pet sitter, vaccines, nail trim, ear cleaning, Nexgard, and 4dx testing, and bought her a carrier! All so that she could go to be with the little boy that first fell in love with her in late August!
Due to the travel embargo for pets, we were not able to fly Karma commercially directly to the US, so we had to find another way. A local man, Roston McGregor, flew with her to Nassau where she spent a night in a hotel there. Early the next morning, they were delayed in Nassau but eventually, they were off on another flight to Bimini. Karma took it all in stride and seemed to know she was being helped. From Bimini, they took a boat to Ft. Lauderdale. It was quite an adventure for Karma, including being pulled over by the US Coast Guard, but Karma was very well behaved throughout it all. Once they reached Ft. Lauderdale, the grandfather, Ernie, was there to meet them and receive Karma for her trip north in a rental car. It was quite a process, but it was all worth it when the little guy was reunited with his special puppy! The attached video shows the excitement of the little boy and brings tears to my eyes.
Karma is doing well, has been to the US vet, and is living a great life with a wonderful family that loves her. She now has a much better life than being stray on the beach begging visitors for food."
Thank you so much for your continued support of Baark!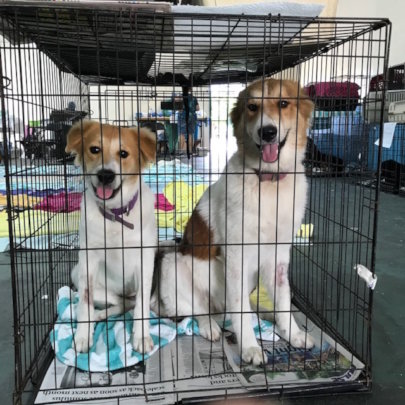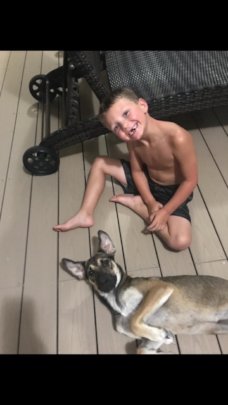 WARNING: Javascript is currently disabled or is not available in your browser. GlobalGiving makes extensive use of Javascript and will not function properly with Javascript disabled.
Please enable Javascript
and refresh this page.