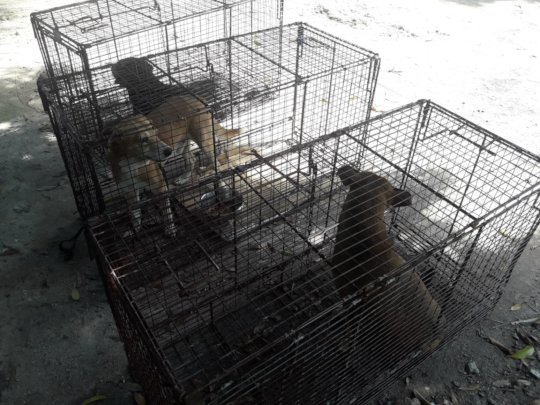 October is upon us! It is hard to believe. Since Hurricane Dorian came through the Bahamas on September 1/2nd to say the last month since Hurricane Dorian has been busy and intense would be an understatement! Although we are primarily a spay/neuter organization, on this occasion we felt it our duty to do everything we could to help the animals such a dire situation. We are proud of our team, working with the community and how everyone has come together. Many people have lost their homes and entire possessions but being reunited with their pets has given them immense joy and we are proud to have been a part of that.
However, we have still been keeping up our regular work in Nassau. One of our volunteers recently had a report of quite a few dogs that were around a local business, and have a strong food source. They just did not want them to have puppies. So Baark! went and trapped them - 6 dogs in total. So they will continue to enjoy their life in the area, just without reproducing.
Thank you for your continued support! We would not be able to do this without you.
SPAY/NEUTER # UPDATE
Number of Spay/Neuters Since 2009 – 11,348
Number of Spay/Neuters So Far this Year: 1350
Thank you, Laura and everyone at Baark!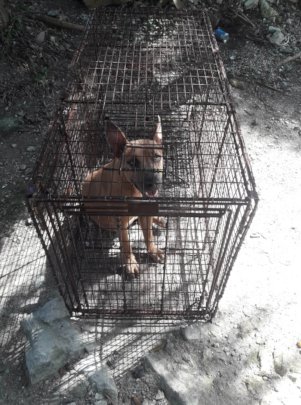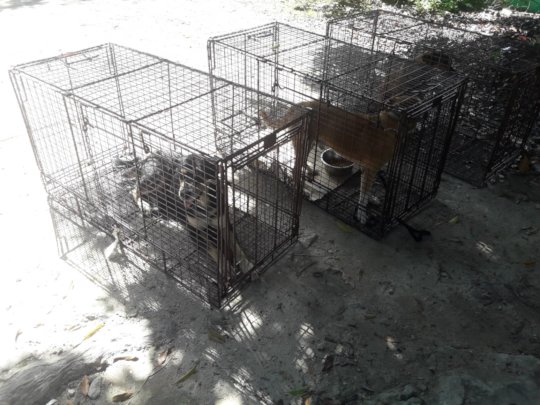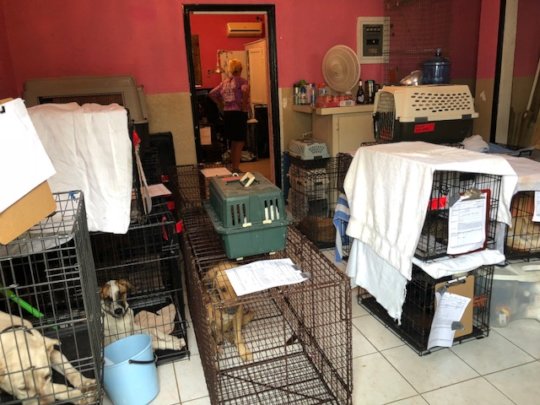 We are happy to share an update for April and May 2019.
We have been busy helping lots of animals, and this wouldn't be possible without your support.
April 5 - 7 - The team went to Georgetown Exuma. At the Exuma Clinic they performed 78 surgeries.
May 3 & 4 - San Salvador Clinic - Our new trailer is already getting lots of use! It was lovely to be able to take it down to the dock, unhitch and leave and then on the other end, Troy was able to just hitch up the trailer and take it to the site. This saved a tremendous about of loading and lifting! The
2019 San Sal Spay and Neuter Campaign was a big success! 29 animals were treated, some just came to see the vet and 19 were spayed or neutered. We rescued 3 puppies from the dump who were adopted into loving homes in Canada and we rescued a four month old pup on the brink of starvation and had her adopted into an incredible Sal Salvador home. The fact that our numbers are lower than usual is a true testament to our success with our Spay and Neuter Campaigns. It's working yay!!
May 24-26 - Baark! returned to Georgetown, headed up by Lissa McCombe, to focus specifically on the wild and roaming dogs at the west end of the island. Many people in Rolleville, which is about 45 minutes away from Georgetown, are very willing to get their animals fixed but have no transportation. The volunteers went a day before the vet and set all of our traps and picked up many owned animals from Rolleville and returned the next morning to find 90% of our traps filled. It was a time-consuming trip but we managed to spay and neuter 62 animals in about 36 hours. There are many more animals on Great Exuma and many more settlements to target. We brought five somewhat feral bush puppies back to Nassau and are working with them at Potcake puppy palace to find amazing homes either here or abroad.
With the summer heat upon us, we won't be hosting any MASH clinics until November, but our volunteers will continue regular pick ups and the Baark! call continues to ring for help from the public.
Your contribution is greatly appreciated and goes a long way to make a difference reducing the suffering of dogs and cats in The Bahamas.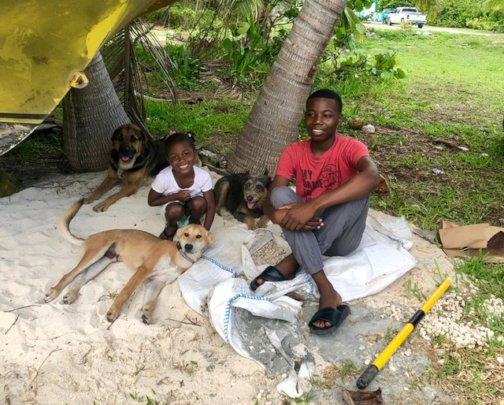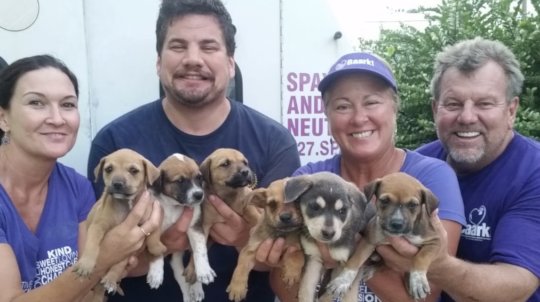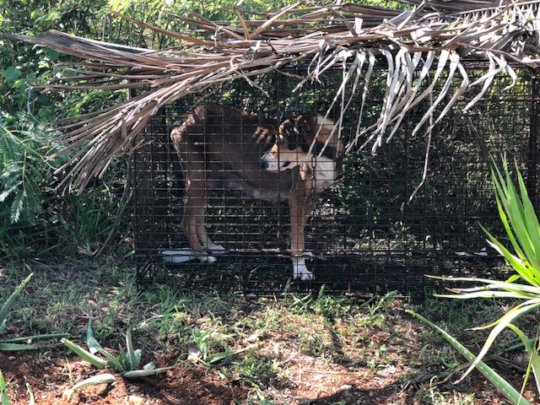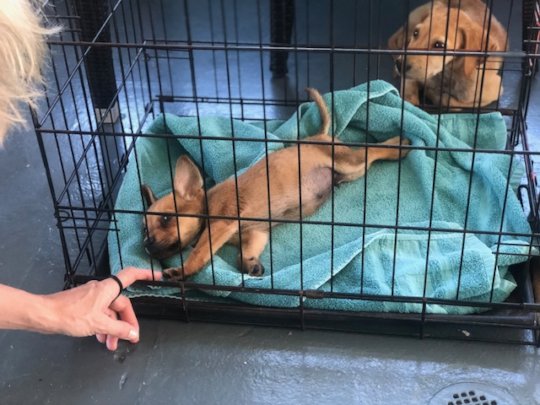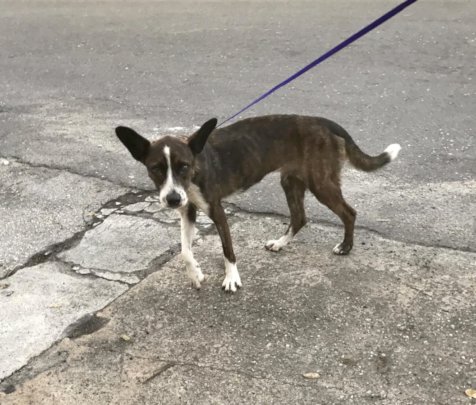 On February 15 - 17th Baark! Hosted The Lindsay Panning & Toby Hull Foundation Nassau Village Clinic. Lindsay Panning & Toby Hull are existing supporting members who kindly donated a specific lump sum of $10,000 to allow us to host a MASH clinic and so we did! We had a MASH Clinic based out of Liquid Courage in Palmdale where we targeted Nassau Village. Over 3 days, we spayed or neutered 196 dogs and cats.
Nassau Village is a community in Nassau that we have been wanting to target for a MASH Clinic for a couple of years now. There are so many dogs and cats and while we were able to help some, this was just the beginning. The community members were incredibly grateful for our help for the animals.
Check out the link for an amazing video made by our visiting Vet interns from the Netherlands.
Our new truck! We received a wonderful donation of a new Hyundai 100 truck at the beginning of February from one of our supporting members. The new truck was a huge help for this clinic allowing more efficient transport of animals.
Two special Nassau Village rescues We had some really special stories come out of this clinic including a few wonderful rescues.
Lexi was found a wandering yet friendly street dog in Nassau Village. She was emancipated and has suffered a severely broken hip, erlychia and heartworm.
The neighbors of the area asked that she not be returned to the streets as nobody could feed her. She won our hearts instantly in the clinic and is now in a loving BAARK! home.
Nellie was also found abandoned and terrified in Nassau Village and would scream in fear at the touch of a human hand. We spent the final day of clinic with a volunteer dedicated to cuddles and soon after Nellie was beginning to trust.
She then went on to our BAARK foster paradise in Norman's cay and currently resides in Illinois!
We really want to go back to Nassau Village, but as our budget is limited, so we are working hard to raise funds to host another clinic in April!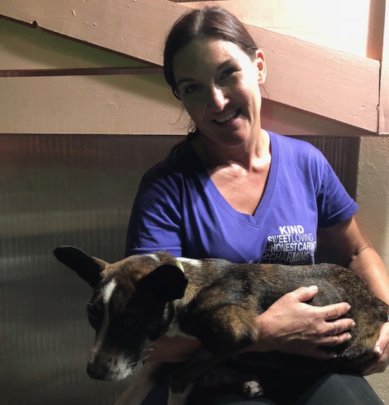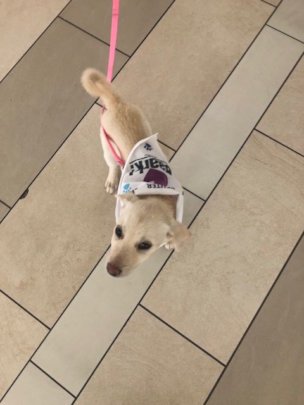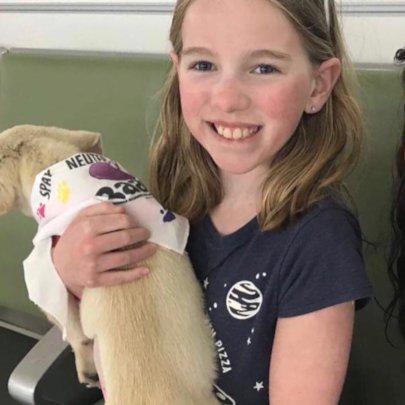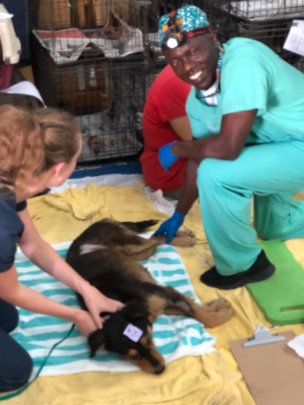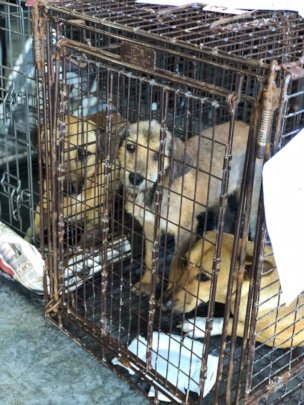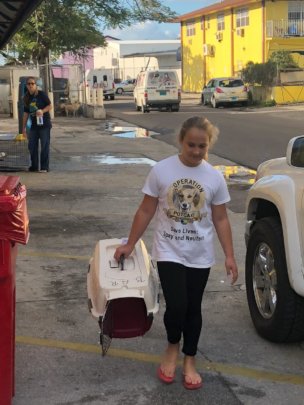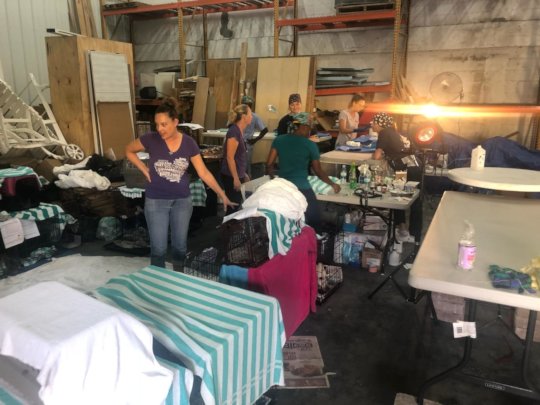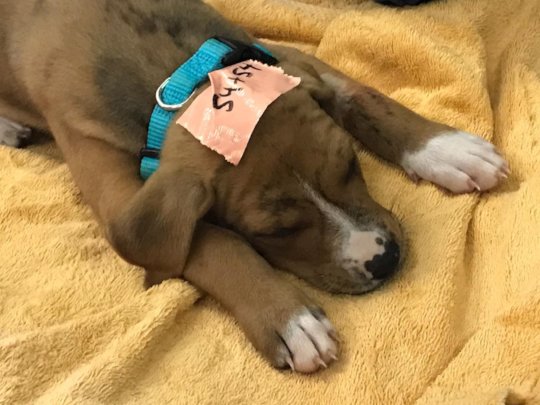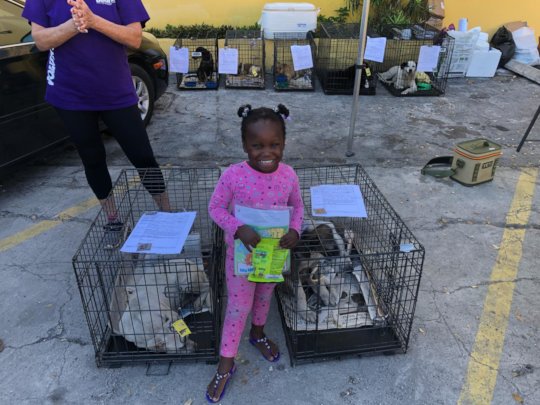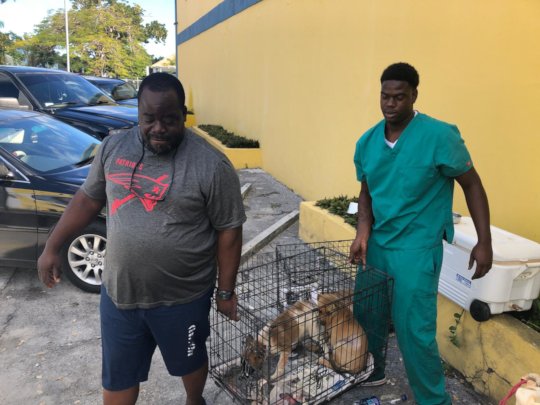 Links:
WARNING: Javascript is currently disabled or is not available in your browser. GlobalGiving makes extensive use of Javascript and will not function properly with Javascript disabled.
Please enable Javascript
and refresh this page.