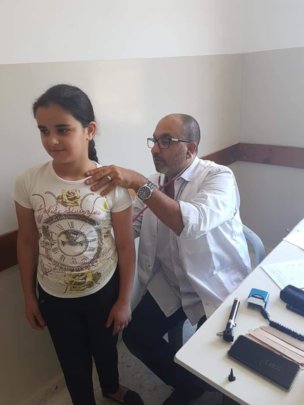 Dr. Raid Haj Yehia, the NSWAS representative for this project, will continue to deliver medicines and medical assistance to operating rooms, Examination and treatment of patients and operations.

Despite the overwhelming suffering and needs of the people at the Al Shifa hospital, Dr. Raid maintains that, "There is always hope. The spirit of humanity will come through. The good, human side will win."
Your donation to AFNSWAS will go directly to the Village to help Dr. Raid provide medical assistance to the Al Shifa Hospital in Gaza. With your help we will continue to raise funds to support the Al Shifa hospital in Gaza.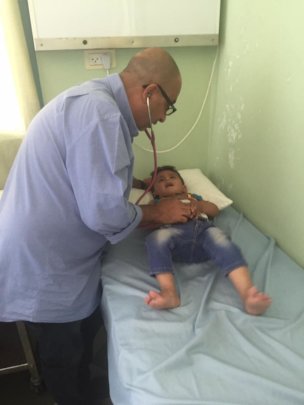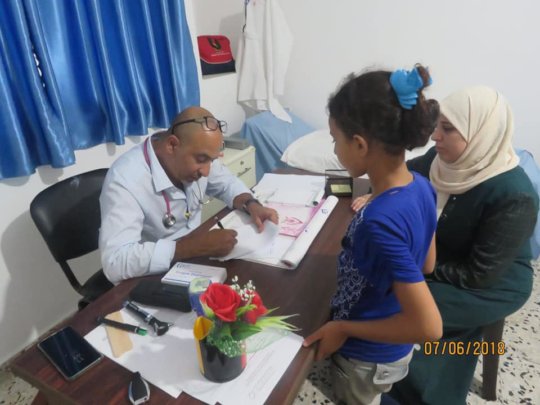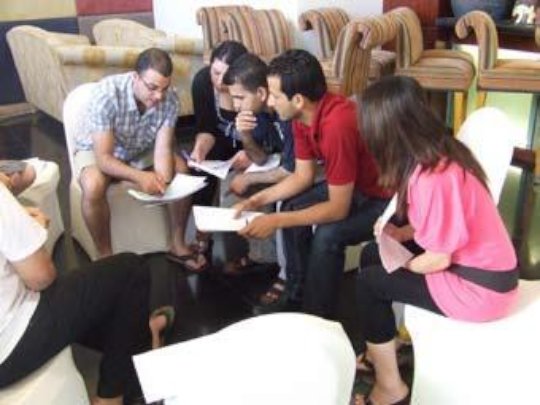 Creating Change Agents has been the School for Peace (SFP) focus for several years. Working with groups of 40 Jewish and Palestinian professionals in Environment, Urban Planning, Journalism, Health Care, Education and Up-and-Coming Politicians the SFP is working around the clock to renew Israel's commitment to human rights and social justice among Israeli citizens and neighbors. Now, the first group of USAID –funded Jewish and Palestinian Mental Health professionals held their initial 5 day workshop, the beginning of a year-long program of encounter, learning, action planning and collaborations.
In May, the School for Peace is launching an exciting new 8-month course for Women leading Social Change using Social Media. The course for 40 Jewish and Arab women will focus on the challenges that most deeply affect women and communities.
The Student's Campaign and the Democratic Process
The new Primary School Library and Digital Learning Center grew out of studying democracy! Students had to identify a project that they could "do" from start to finish. They wrote letters, marched with placards, held meetings and presented a petition to their Primary School Board of Directors. Adults took notice and the miracle of the democratic process became visible. The Library and Digital Learning Center is the outcome of patient and persistent democracy in action.
Renewing the spirit through music!
The Music Program continues to reach out, thanks to the Max and Sunny Howard Foundation. Traditional
and classical instruments were purchased and two classrooms completely renovated for learning music.
Between 3rd and 4th grade, the children try options- an oud, a recorder, perhaps a guitar- and then
choose the one they want to learn to play well. Plenty of practice space, school and community performances,
and visiting Palestinian and Jewish musicians offer a taste of what might lie ahead.
Curriculum Development- Renewing our commitment to making an impact beyond the school
The Primary School's new curriculum uses an interdisciplinary approach, developing young scholars
connected to their own identities and respectful of world cultures. With the comprehensive teacher - training
workshop for mixed groups of Jewish and Arab teachers, the curriculum will become available to teachers in
other bilingual/binational schools and in separate Jewish and Arab schools.
The Primary School was selected for a pilot program- an incubator for new pedagogical approaches.
Five other leading educational institutions were also chosen, but Neve Shalom/Wahat al-Salam is the only
primary school! The program enables the curriculum to become applicable to schools internationally.
WARNING: Javascript is currently disabled or is not available in your browser. GlobalGiving makes extensive use of Javascript and will not function properly with Javascript disabled.
Please enable Javascript
and refresh this page.