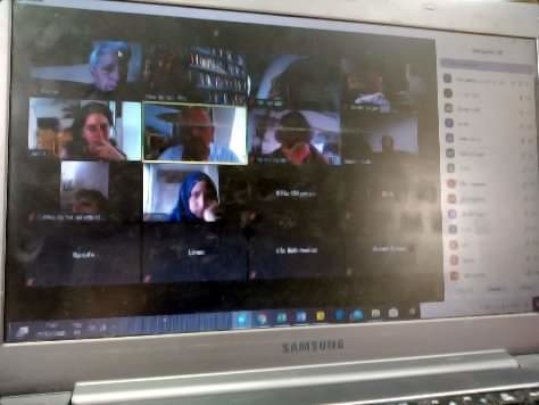 Environmental Change Agents
Despite mandated closures and the impossibility of meeting in person, 18 Jewish and Arab professional
environmentalists, part of the 2019-2020 School for Peace Change Agents Course, used technology to learn from about "A Century of Energy: The Generation of Electricity between Two National Movements" and the impact of age, nationality, gender and social status in the current crisis.
The issue of language was raised. When you have lectures or dialogues intended for all participants, which language should be spoken? Should a translator be present? Where Jews and Arabs are planning or working together, it is an essential question for creating the future.
Recent SFP Change Agents projects have included connecting a Palestinian town to the national
electric grid, planning 'wetlands' waste treatment projects in towns that lack sewage systems in the
Palestinian Territories, developing organic seed exchanges for Palestinian and Israeli farmers.
Change Agent's Program for Lawyers
The second cohort of Jewish and Arab Lawyers, focused on Human Rights, held its 2nd meeting at the end of February. Coming up next: a meeting with Ayman Odeh, head of the Arab Joint Political List, exploring a proposal to establish a new Jewish-Arab political party. Political journalist Meron Rapoport
spoke about the developing cooperation between Jewish and Arab national politicians and what he sees
as the fading Israeli identity, and the role of society and government.
Ongoing
The Change Agent program for leaders in mixed cities begins April 17, 2020. April 10th saw the
second meeting of the graduate Change Agents mental health professionals program. Change Agents
graduate planners, architects and engineers' graduates are meeting with the Arab Center for Alternative
Planning. All are focused on real-time changes on the ground.