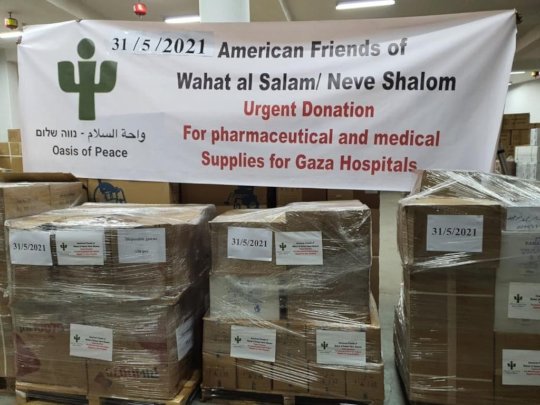 The time is now because the need is now. Medicine and medical care: both needed during ordinary time; life-saving in conflict time. Your help, no matter how small, is needed now, today, to save lives where it is possible. Hospitals and clinics in Gaza have been bombed, several destroyed, leaving millions without any access to treatment for heart conditions, cancers, broken bones, infant and child malnutrition, systemic infections.
Both the head of Internal Medicine Department and the Corona Pandemic file at Al-Shifa Hospital, Dr. Ayman Abu Al-Auf, and Neurosurgeon Dr. Mueen Aloul, were killed in a recent bombing raid.
We cannot restore lost lives. With the help of Dr. Raid Haj Yehia, member of Neve Shalom/Wahat al-Salam and its Humanitarian Aid Project, and frequent volunteer physician in Gaza's hospitals, we can do our part to provide vitally-needed medicine and maintain life. Dr. Yehia has submitted an urgent request to Israel for permission to bring medical supplies. Dr. Yehia is ready to do the work for as long as it takes. We are asked to provide funds for the medicines so that his work is possible.
If we make it possible, then it willbe possible.
The immediate emergency need of $195,000 will provide antibiotics, serum and plasma substitutes, simple medical equipment, heart-regulating and anti-clotting medications, general anesthetics, anticonvulsants, vaccines and immunologics.
We are not asked to do it all. We are asked to do everything we can.