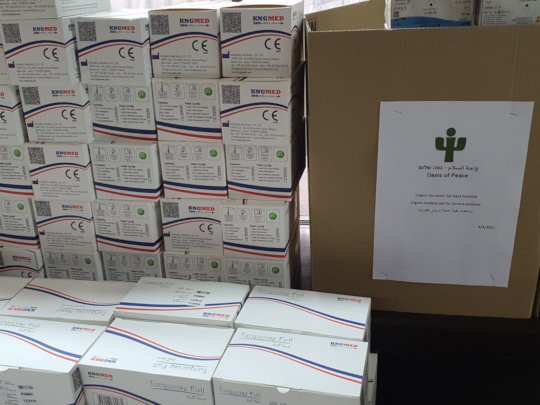 Across the world, 2020 stretched hospital capacities to their limit - and for few populations was this so singularly devastating and challenging as it was for Palestinians living under occupation. With the generous support of, the Humanitarian Aid programs of NSWAS was able to deliver needed equipment and medicines directly where they were most needed. In the winter, we successfully mounted an emergency campaign to source and deliver facial CPAP machines.
By reacting with speed to the expressed needs of doctors and nurses on the ground and because of the generous support of our friends, we were able to support life-saving work; stepping up when others would not.
In 2021, we will continue to respond to the emergency needs of those working to provide needed medical care for Gaza.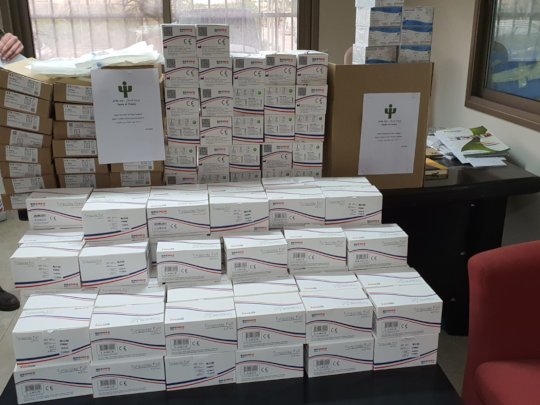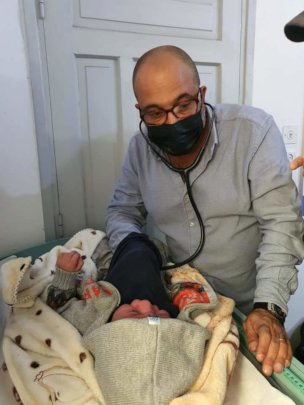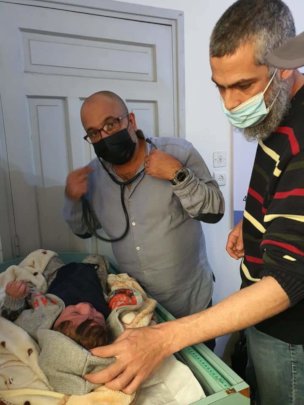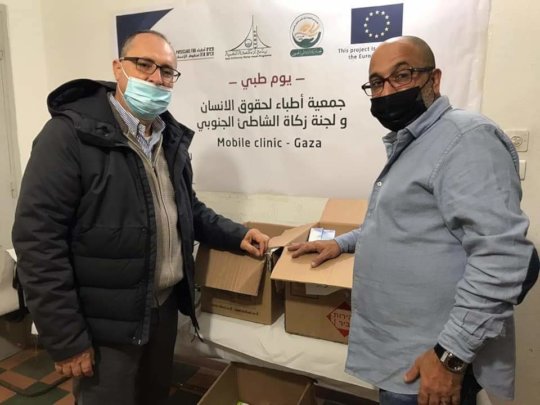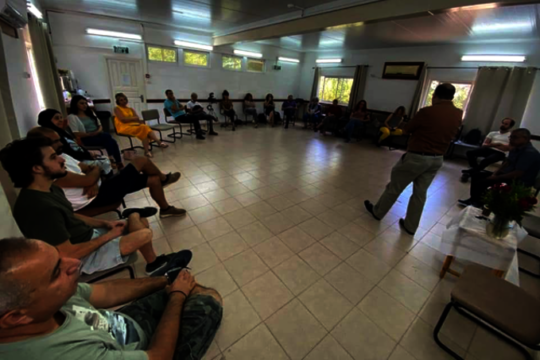 As you may already know, the School for Peace suffered an arson attack in September of 2020, largely destroying the SFP library and main classroom. That no one was hurt is our chief gratitude - but the outpouring of support from all over the world has also underlined the vital importance of our programming. The process of rebuilding has been taken as an opportunity to rebuild our facilities to further enhance programs with newly spacious, versatile facilities. Having already raised [amount], we have only to raise another [amount] to ensure completion of the project.
But even though a pandemic and the loss of our main gathering space, the work of pursuing peace and justice has not slowed, not by a long shot. Ongoing meetings of the Change Agents for Theater and Cinema course, Environmental Justice Course, Change Agents Training Course for Lawyers, and Arab-Jewish Forum for Planners have all taken place in the last six months. These ongoing programs train and encourage a variety of professionals to create the sort of cross-cultural collaborations which will build sustainable peace.
This work is further sustained by the naming of Dr. Roi Silberberg as the director of the School for Peace. With his unique perspective as an alum of the program, his leadership is already helping to open new avenues of collaboration and education. Looking forward to the rest of 2021, with the support of our friends, the School for Peace will continue to host the Change Agents courses while also significantly expanding both Graduate programs and collaborations with institutions in the village. While updating the School for Peace curriculum, we will also train facilitation groups for youth and adult cross-cultural encounters and offer courses at four Israel universities. In all these ways, we work to stay at the forefront of this moment and this movement.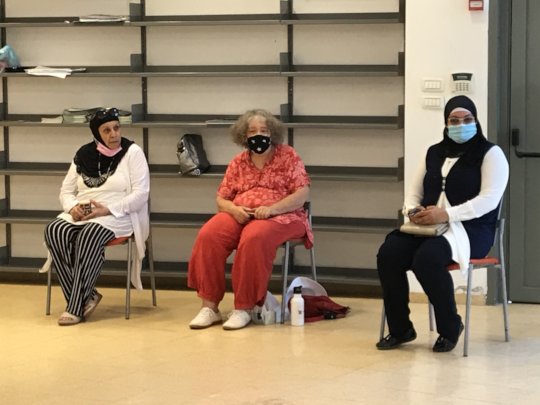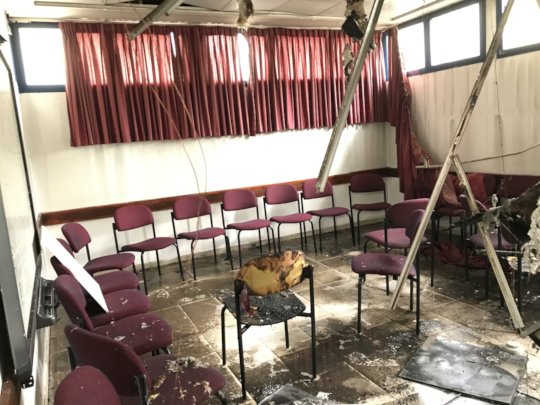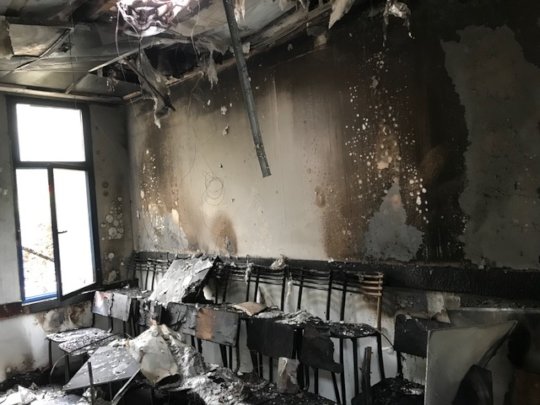 As is true for all educators and students, the struggles of distance learning at the Primary School
have been difficult to overcome. It is a testament to the commitment and skill of our teachers
that students remain engaged. Students can be observed working together and communicating
bilingually, despite being in a "digital" classroom. But in spite of our best efforts and the gifts of
our remarkable community, some students still struggle with access. We've discovered that some
parents felt embarrassed to ask for the help they needed to procure computers and/or internet
access. But now that the ongoing necessity has become clear, these parents have come to us asking
for help and we must show up for those students, all thirty-five of them. That's a $35,000 commitment
to educational equity. But it's the start of building the future together.
Additionally, our expanding teacher staff requires further training to best serve our multi-cultural
and multi-lingual students. With your support, we can provide the assistance veteran teachers need
to better mentor and train our new teachers. Our goal is, as always, to create a supportive and
nurturing learning environment for every student, every day. This remains true whether students join
us on campus or log in to a zoom meeting. At the end of this winter term, we can look forward to
showing you the work and telling you the stories of our great digital learning adventures.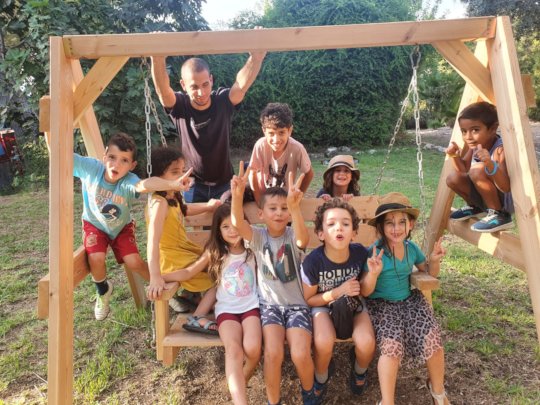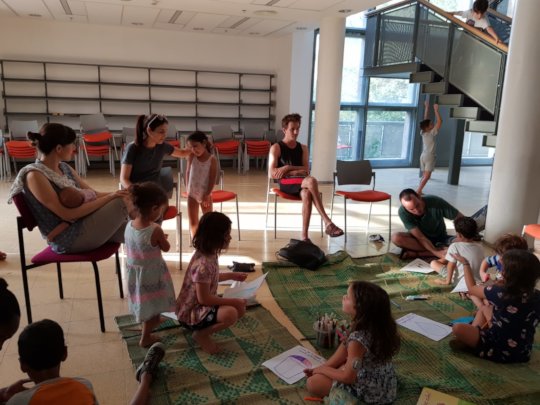 Links:
WARNING: Javascript is currently disabled or is not available in your browser. GlobalGiving makes extensive use of Javascript and will not function properly with Javascript disabled.
Please enable Javascript
and refresh this page.