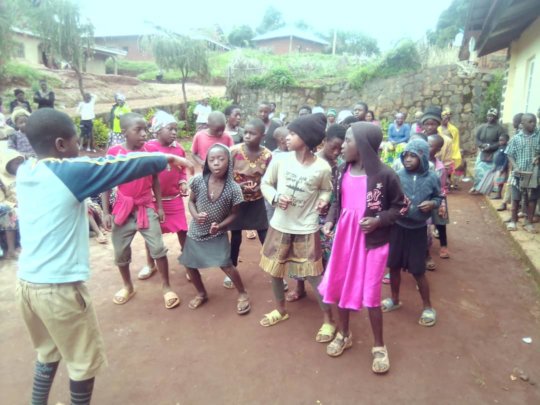 Accept special greetings from Cameroon. I give a lot of thanks to the Almighty God for guiding us through this crucial and rough moment of war in Southern Cameroon.
It is sad to report that for three years now, all schools have not been functional because of the ongoing war in this part of the country where we are based. The war has continued and things are very difficult.
However, the great and good thing is that this project has continued to help the children in different capacities by organizing short term classes in villages which are safer. Each time the military is said to be around or heading to any village, everyone escape to the bush.
Many parents whose children are able to benefit from this special gift of education process are very happy. With the war in place, many more orphan children are being recorded; therefore it is a big challenge to this project to be ready to have a higher number of OVCs to continued taking care of as result of war.
We are glad to report that we are able to use community halls and even church premises to give them some partial literacy program and some educational training.
We are not leaving out the social aspect as you can see in the picture attached.
If you have never recommended this project to someone for support, we plead that this is the time you should do so and even consider supporting it once more to enable us keep on with this project and as humanitarian venture to help during this Anglophone crises.
While looking forward to getting a feed back from you, accept my besrt regards.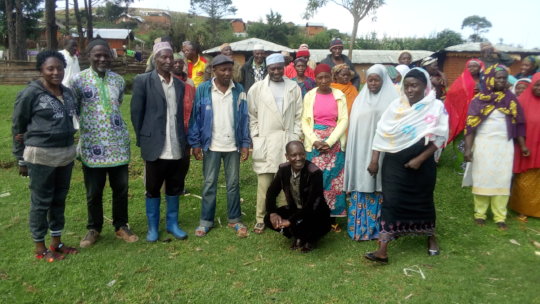 HELOO TO EVERY ONE,
Mbosha Women Health centre is doing a wonderful job in reaching out and serving those in need. We immenseklyt thank you all for suppoorting this needy project.
This is in the Rural area and i am glad to report that a lot of progress is being recorded in terms of management, improving quality services and community participaticipation.
We had a community meeting and came up with a strong management committee through a democratic election. This committee will also continue to develope the structures,quality control etc.
The committee was charged with the management and in partnership with the community. It was also unanimously acccepted to employ another qualified staff now because of the availlability of the structures that have been mad available and usable.
Thanks to Ideal and Design Works for helping this project to this level. We owe a lot of thanks to all of you and hope that after the war and when peace return we would like any of you to visit this project in future.

War has continueued but the military have not been able to reach this area since accesibility is not possible.
We really thank you all for supporting this project which we are almost to complete. Here attached is the pciture of the committee members elected two weeks a go.
May God bless you all.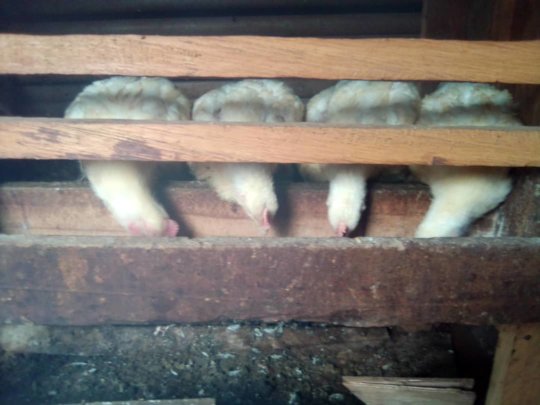 Dear everyone.
It is my pleasure to submit this report again. You are very welcome. These women are really going through diifficult times. The situation is worsening and women are serious and mostfully becoming war victimes.
There are becoming widows, refugees, and internally dispplaced. However, I am glad to report that this project is still helping the few who have not gone out to the project zone and dispite the scarecity and difficulties to supply 3 weeks chickens, we are struglling and doing our best for the supply.
It is also regerettable that those who suddenly left without paying the last consignment have not done so and some are out as internally displaced while some are no more.
This has caused the project capital to drop thereby rendering us helpless and we are not able to satisfy all the project beneficiaries accordingly.
Some military men visited some homes and carried away chickens which were ready for the market and rendeed the owners chickenless. Some ran away and before they came back the chickens were all dead. All these rendered the owners chickenless and they are not able to pay back because they did not still have fowls to sell.
We need support to step up our humanitarian service especially for those affected in this light.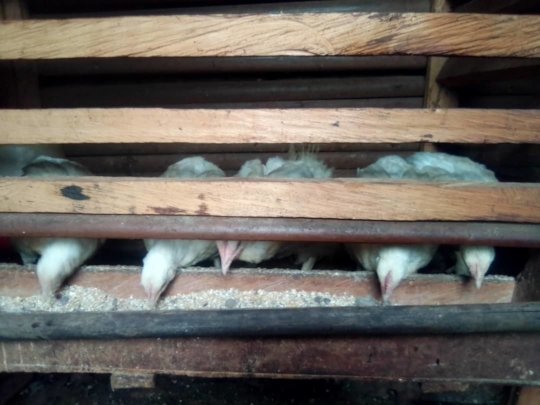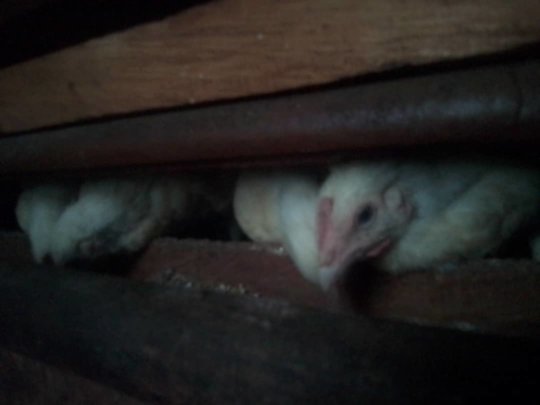 Links:
WARNING: Javascript is currently disabled or is not available in your browser. GlobalGiving makes extensive use of Javascript and will not function properly with Javascript disabled.
Please enable Javascript
and refresh this page.