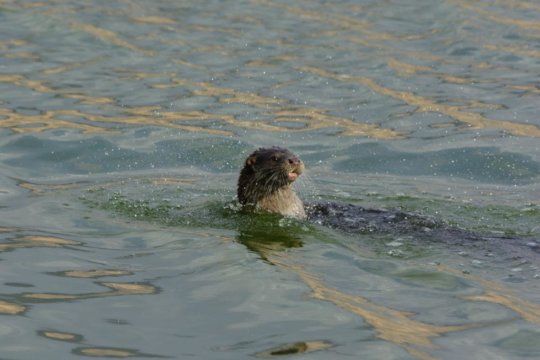 Here is a recent article published in Israel about the native otter situation.
Unfortunately, there are no new developments with our program but we are continuing to investigate and test to try and find solutions.
Israel's otters are doing 'otterly' bad
https://www.ynetnews.com/business/article/Hk3UI9gX8
Nocturnal mammal may soon become a fond and furry memory as human presence continues to bite off large chunks of its natural habitats; animal's slow puberty process makes every death impactful
The Israel Nature and Parks Authority has recently released an annual report on the country's otter population, which revealed the semiaquatic mammal appears to be critically endangered, as its natural habitats continue to shrink.
The common otter (also known as the Eurasian otter) is considered to be one of the rarest carnivores in Israel and only a few have seen it in the wild. Its secretive nature and nocturnal lifestyle allow it to avoid being spotted by humans while searching
The otter sits atop the food chain of Israel's most humid habitats and its presence is a sign of the ecosystem's health and biodiversity.
Until the beginning of the 20th century, otters were common along all coastal rivers in the region. From the Lebanon border in the north to Sorek River in the center of the country, and along the Jordan Basin - from its sources in the north to the Dead Sea in the south - including Hula Lake and the Sea of Galilee.
However, these furry little creatures' numbers have been on the decline ever since, which has led professionals to classify the otter as critically endangered in Israel.
According to estimates, there are only a few dozen individuals living in the wild today, mainly in the Hula Valley, the Sea of Galilee and along the Jordan River, which are the only habitats in Israel that sustain a stable otter population.
The latest data on Israel's otter population was conducted in February-March 2019 in the creature's main habitats.