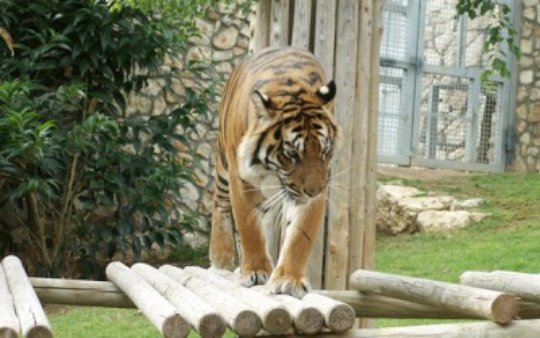 "Hannah," the Zoo's female Sumatran tiger, passed away this month at the grand old age of 16, which is the average age for tigers living in captivity.
Hannah came to the Zoo at the age of two from the Ramat Gan Safari and was part of the Zoo's endangered species breeding program.
Sumatran tigers are very rare as over the last over the last 100 years, they have lost 93 percent of their historic habitat range. Three other tiger sub-species have become extinct: the Balinese Tiger, the Caspian Tiger and the Javanese Tiger.
Today, there are fewer than 400 Sumatran tigers are estimated to remain in the wild. This subspecies is listed as Critically Endangered on the IUCN Red List of Threatened Species due to poaching, habitat loss and human-wildlife conflict.
Over the years, Hannah and her mate, "Avigdor," had a number of litters but only one tiger cub survived: Sylvester, who was born in 2009 and was hand-raised by zoo staff and later went to live in a zoo in southern France.
Unfortunately the Zoo has been closed to visitors during the three lockdowns in Israel in March-May and September-October 2020 and again at the end of 2020 with a third lockdown that started on December 28, 2020.
Overall, there were a total of 119 days of complete closure in the 2020 calendar year.
Happily, the Zoo re-opened on February 21, 2021 with limited entries.
While there is no news of new baby otters born during the lockdown, we can report that they have been very active in the cold and rainy weather, making mud slides and frolicking in their pool.
It is their favourite time of year and now we are open, visitors to the Zoo will be able to see them again!
I am sharing some cool pictures of their antics taken by Shai Ben Ami.
Take care,
Rachael and the Otter Team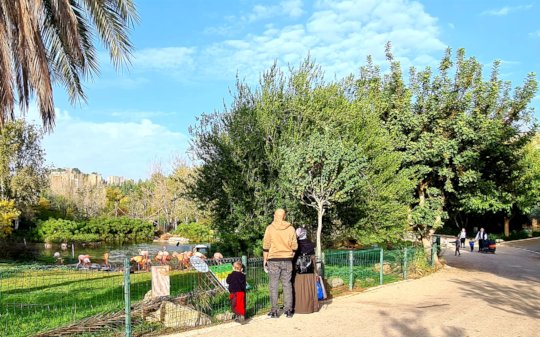 VeeVee Merlin-Knopp, our Animal Assisted Therapy Coordinator reports on the past year of challenges:
"We have been seeing our groups on and off throughout the covid-19 pandemic.
Some groups had less restrictions and were allowed to come more often. Other groups are just returning now.
We continued our weekly sessions throughout this period, once a week on zoom.
On coming back to the Zoo, the overall feeling from the kids and their staff is one of relief and freedom.
There is an overall appreciation for nature. The kids have a need to be outside, to run and to just have fun.
Some kids couldn't wait to get back to the Animal House classrooms to reconnect with "their" animals!! They truly missed them!!
For most, in returning to the Zoo there is a feeling of "rebirth" and of gratitude."
The Zoo (and Aquarium) reopened on February 21 after being closed again during Israel's third lockdown at the end of 2020.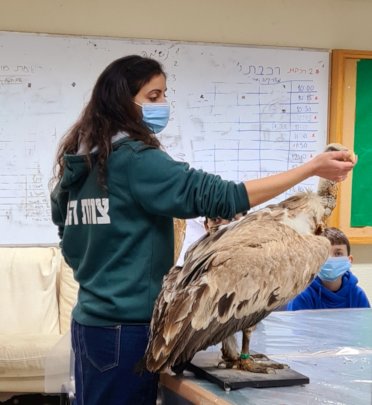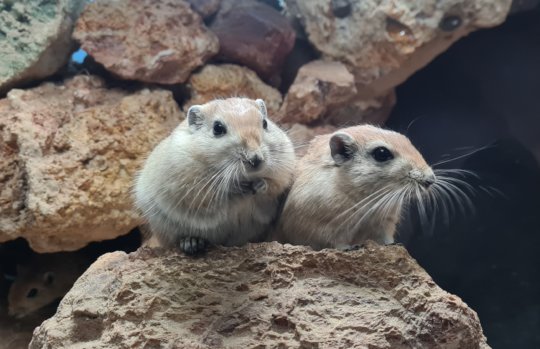 WARNING: Javascript is currently disabled or is not available in your browser. GlobalGiving makes extensive use of Javascript and will not function properly with Javascript disabled.
Please enable Javascript
and refresh this page.