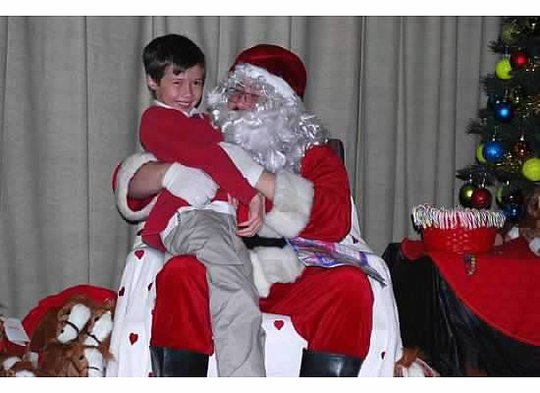 Dear Friend,

As a board member of Autism Pensacola, I wanted you to know the iPad is invaluable for families living with autism. The iPad is so much more than a communication tool. For my son Matthew, it is like a security blanket and a true Godsend. He handles new and challenging situations like a pro with the iPad and for that we are so grateful. We also use it to facilitate therapy and homework.
We are fortunate that we have been able to purchase
iPads
for Matthew as he needed them, but many families don't have that luxury. Your gifts to 'Global Giving-Give Kids a Voice' offer families a chance to improve communication with their loved one and open new avenues of communication and learning. Matthew's
iPad
has been a conduit for us to more easily enter his world and for him to better cope in ours. Please consider a gift and helping change the lives of a family living with autism.
Thank you so much for your support of Give Kids a Voice! We wish you and all you love a wonderful holiday season!
Thank you,
Brett Parra MD
"Matthew's Dad"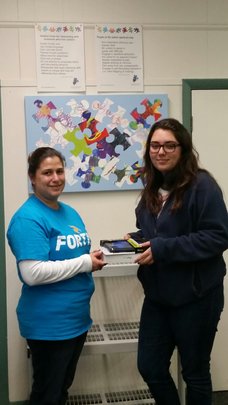 Happy Thanksgiving to you and yours! Twenty-six families now have children who can connect with them through the magic of an iPad because of you! Look how you made a difference:
The iPad has been wonderful for our Gabriel...and not in the way we first imagined it would be. Gabriel is a non-verbal 3 year old that loves to move more than anything else in the world. He runs, climbs, hops and jumps and never sits still for anything. Then we got a headrest mount for the iPad in the car. That changed everything. Now, Gabriel will stand in the back seat and touch, pinch and swipe the screen. While he's buckled in his car seat, he will watch his favorite shows. Since we've started using this device, he's more interested in other people, even making better eye contact! He uses some of the flash card apps we have on the iPad at the kitchen table! We look forward to the day he can use the iPad to help communicate, but until then, we really love the progress he is making just paying attention to it.
Julie waited a year to get an iPad for her daughter...and she is certain that the iPad you provided will make a difference! She is so excited to see her daughter start to learn and grow!
This season we wish you a heart as full of gratitude as these are...because of your gift to Give Kids a Voice!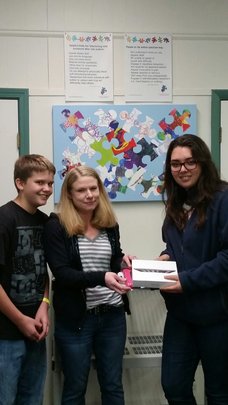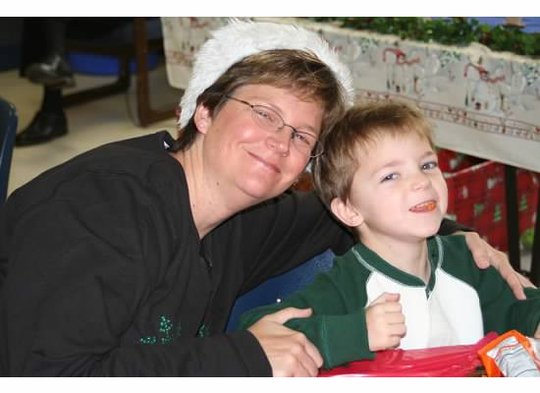 A mother and API member recently wrote us a letter about the joys of interacting with her child with the use of an iPad she received from API's Give Kids a Voice program.
I have yet to find a better way to help him self-regulate and calm him when he is overwhelmed than this little machine! He is learning to drag and drop pictures and interact with me to pop bubbles on the bubble app. We look forward to using it to assist with his communication as well. Thank you for all that you do!
iPad technology grabs the attention of these children and holds a key to unlocking their world. We are raising funds to provide iPads for low income families who complete our PEP classes. Support from World-wide donors of our GlobalGiving project 'Give Kids a Voice' has enabled us to raise donations for discounted iPads for 22 families. This is the perfect time for our donors to join this campaign! In fact, we'd like to challenge every donor to 'Be One and Get One'— challenge a friend to join you in giving!
For One Week ONLY, (Sept. 3-10), GlobalGiving will generously match every new monthly reoccurring donation (minimum 3 month commitment). For example, if you set up a new $25 monthly recurring donation, they will donate an additional $25 to the project. Our goal is to offer one iPad every month. If ten people donate $25 this month, then GlobalGiving will match this amount and we will have $500 to offer a new iPad.
For more information on how your donation is helping to make a difference in the lives of so many in our community, we invite you to visit our project website here. Please refer to the recurring donation matching FAQ and terms here.
Thank you again, and we look forward to your continued support.
Links:
WARNING: Javascript is currently disabled or is not available in your browser. GlobalGiving makes extensive use of Javascript and will not function properly with Javascript disabled.
Please enable Javascript
and refresh this page.