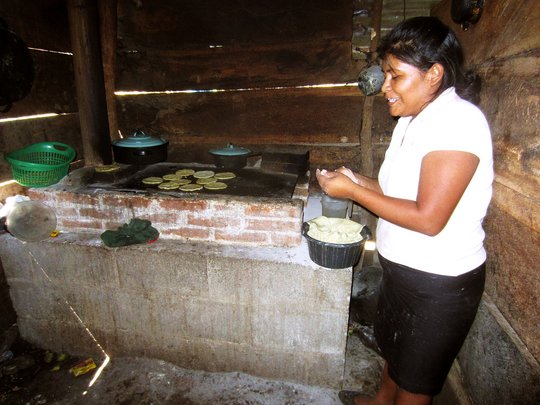 Nearly two years ago we launched our Safe, Energy Efficient Stove initiative right here on GlobalGiving and it has grown stove by stove ever since. Thanks to the tremendous support of individual donors like you, as well as churches and foundations, by year's end 96 families will have a new stove and a safer, healthier home in which to live and breathe.

Early on in our work with communities in the Dry Corridor, we identified a critical need for a viable alternative to open-fire cookstoves. We worked diligently to find a solution that would be safer and more efficient, while also culturally acceptable to the population. We knew that for the initiative to be successful people would need to use their new stoves and discontinue use of their unsafe stoves. We are happy to report that this is exactly what has happened and nearly 100% of stove recipients use their new stove exclusively. In addition, over the past 2 years the health and economic benefits of these stoves have been demonstrated and the positive recipient feedback has been overwhelming. Stove by stove, we are looking forward to building on the successes of the past two years and continuing to reach more families and children in 2015!
A very warm thank you for your support, it is truly creating healthier homes and contributing to enduring positive change in communities!
Links: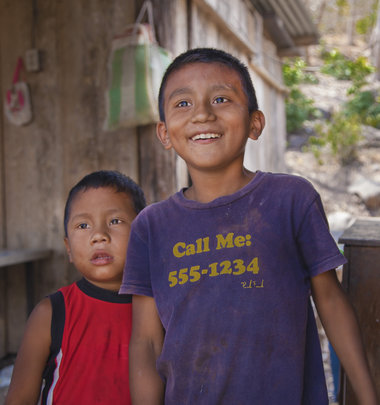 As our clean cookstove initiative continues to expand and reach more vulnerable families in Guatemala, it is important for us to continue following up with families who have already received stoves. This means making sure the stoves are maintained and functioning properly, as well as getting input directly from families on how they like their stove. Families continue to be thrilled and express that they are feeling the benefits both physically and financially. Additionally, this summer we were fortunate to be able to host and get input from a US medical mission team for a second year in a row. They were able to do follow-up respiratory health evaluations on families with new stoves and their findings were amazing! The following quote is from one of the nurses:
"Last year when we did the clinic in Los Chilitos, we saw so many infants and children with profound respiratory issues. When we listened with a stethoscope to the breath sounds of babies and young children, it was like we were listening to adults who had been long-time smokers. We treated multiple kids and adults for pneumonia and restrictive airway disease. I'm thrilled to say this year we had no respiratory issues in Los Chilitos! It is very clear to me that the stoves that have been installed work! By venting the smoke through the chimney, infants, children and adults are able to breathe clean air resulting in healthy lungs. I wish we could quantify the return on the investment - but how do you put a dollar amount on breathing easy and having healthy lungs?! Priceless."
The clean cookstoves are indeed working and your support is allowing us to eradicate serious, but avoidable respiratory illness in vulnerable communities. Let's keep the good momentum going!
Links: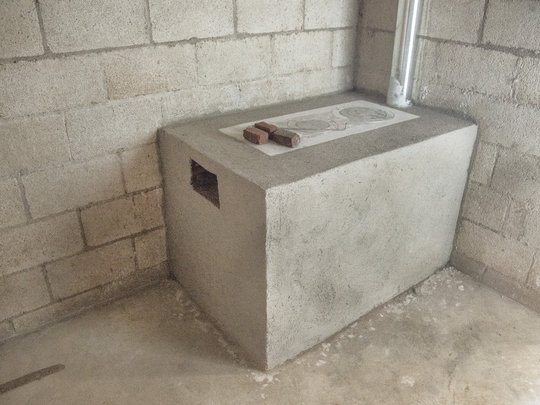 This year HRI is bringing even more safe, energy efficient stoves to vulnerable households in Guatemala. We have expanded the reach of the initiative to include another community where we have already completed 45 stoves; and in an existing community, we are breaking ground on 12 additional stoves. It continues to be a lot of hard work and long hours for our local masons leading the construction effort, along with important physical and small financial contributions from each family receiving a stove, but the positive health and economic outcomes show that it is all worth it!
It really does take a village - from our staff's commitment and passion for the project, to your generosity making it possible, to the communities and families contributing their strength, sweat and constant appreciation - the success of this project is a true team effort!
With so many more families to reach, we hope you will continue to support the project in whatever way you can and help spread the word to others. Thank you so much.
Links:
WARNING: Javascript is currently disabled or is not available in your browser. GlobalGiving makes extensive use of Javascript and will not function properly with Javascript disabled.
Please enable Javascript
and refresh this page.