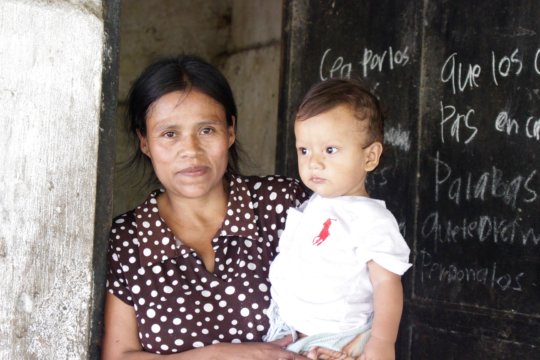 As HRI's work to bring cleaner, safer and practical cooking solutions to rural, impoverished families in Guatemala enters a 5th year, we are looking forward to advancing our stove project in the smartest ways possible.
As a part of this, we are working on ways that we can help families learn to repair and clean parts of their stoves that are showing signs of age after several years of heavy use. This is normal given that most families have their stoves going almost all day, everyday! However, this is a very important measure that we are taking to ensure the continued positive health and safety impacts for children and to promote sustainability.
Dangerous indoor air pollution due to open fire cookstoves is a widespread problem effecting thousands of families in Guatemala. As such, over the past few years more stoves have been manufactured and designed in Guatemala to combat the same health, safety and environmental issues we are working to prevent with our stoves. So we think it is a really good idea to conduct market research to see if our design is still the best solution where we work or if there is another advancement that is worth piloting. Our goal is always to balance the cultural and practical needs of families with stove health and safety functionality, durability and affordability. We will be talking to manufacturers as well as with families using different types of stoves as a part of our assessment to decide our next steps. The important thing is that we are open to change and/or modification in design if a better option exists. We will keep you posted on how this unfolds.
As always, we are also working to expand the project and reach more families who are suffering from the effects of indoor air pollution. We can change this dangerous reality! Please spread the word about our efforts and help us to reach more children and their families in 2017.
Links: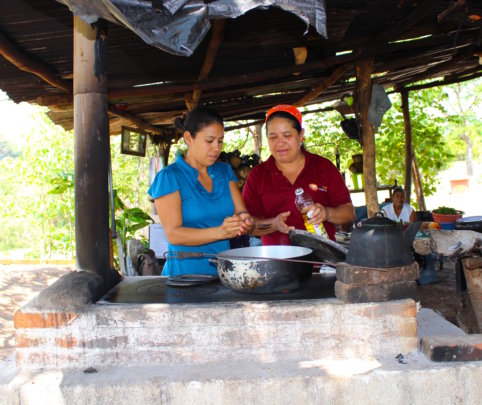 According to the Global Alliance for Clean Cookstoves, 64% of Guatemala's population uses solid fuels, such as wood, for cooking. Dangerous, inefficient solid fuel cookstoves inside homes are the primary cause of Household Air Pollution (HAP) - which claims the lives of approximately 5,000 Guatemalans every year and negatively impacts the health and well-being of millions more.
In the communities where we work, we know firsthand the heavy toll this is taking on families lives and we know how to fix it, but we need your help!
We're identifying the highest need families who are invested and committed to taking care of a new stove. We would like at least 20 new families to be breathing cleaner air by the end of 2016 - so they won't carry the heavy burden of respiratory illness and its complications, so they will save time and money, and so they will save precious trees.
These families will contribute to the cost of labor for our local mason and they will provide us feedback on their stove every 3 months for the first year. We will teach them how to properly use their stove and support them as they have questions so we can ensure the longevity of their stove.
Can you help us? Every donation assists us in getting closer to reaching our goal. Every time you share with your family and friends it gives us a better chance of reaching our goal. As the year comes to an end, please consider making a real and tangible difference for a family in need.
Thank you for your continued support!
Links: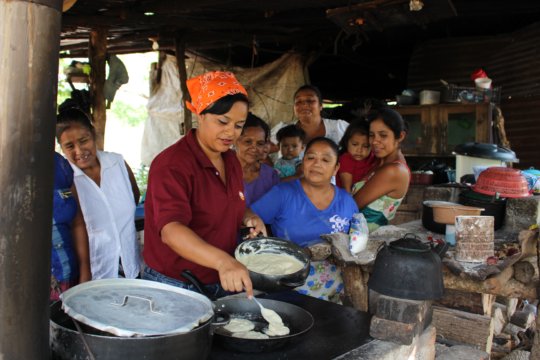 We know that building strong communities requires responding to serious public health challenges with specific and effective solutions that resonate with beneficiaries. As such, HRI continues working hand-and-hand with vulnerable families and communities to address the critical problem of indoor air pollution which is the result of open wood fire cookstoves. Cooking should not be deadly. Through education and the construction of our cookstoves, cooking can be safe, better for the environment, and food can still taste good.
Whether we are building new stoves, monitoring performance of existing stoves or implementing cooking trainings, we are witnessing a positive wave of change and continued enthusiasm for the program in communities. Norma, a recipient of a new HRI stove in Guatemala, described her personal experience like this:
"I am very happy and grateful that HRI helped me to have a new plancha [safe, energy efficient] stove – it has helped a lot. Before, I used loads of firewood, smoke was trapped in the house all the time, and ash was in every part of my home. With my old stove, my daughters were constantly coughing and I burned my arms all the time. It is different now, the smoke goes out the chimney, I don't use nearly as much firewood, my girls don't cough and I cannot even remember the last time I burned my arms."
Thank you for your support, which allows us to continue our efforts to create a new normal for cooking that saves lives.
Links:
WARNING: Javascript is currently disabled or is not available in your browser. GlobalGiving makes extensive use of Javascript and will not function properly with Javascript disabled.
Please enable Javascript
and refresh this page.