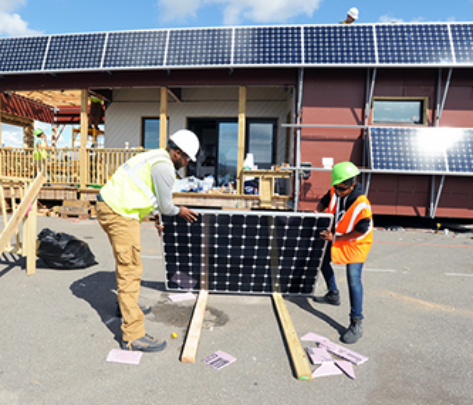 So, what now?
Help us get ready to engage with the new Congress on Clean Energy, Climate, and More – on Giving Tuesday!
With your renewed support through Global Giving, we'll keep engaging with Congress on energy efficiency and renewable energy, and we'll keep advancing innovative win-win climate policy solutions.
You're needed more than ever to help us engage with the new Congress to showcase sustainable solutions and the benefits of renewable energy, energy efficiency, better buildings, and multi-modal transportation.
When's a good time to make your next gift? Early on Giving Tuesday, November 29th! It's just around the corner, so mark your calendars to give back after Thanksgiving – and help put the giving back in Thanksgiving.
Donors to EESI through Global Giving have the opportunity to make an extra impact with their gift, thanks to a $500,000 donation from the Bill and Melinda Gates Foundation that all nonprofits on Global Giving including EESI are competing for!
The Bill and Melinda Gates Foundation will match 50% of #GivingTuesday donations starting at midnight, and only while matching funds last. EESI is competing with other nonprofits for the chance to win these bonus dollars when YOU give on Giving Tuesday, starting at midnight.
And, because year-round support is critically important to fully engage with Congress on climate and energy, all new recurring donations made from Giving Tuesday (November 29) to December 31 will be matched at 200%, up to $100, on the fourth recurring donation.
On January 3rd, the new Congress will meet for the first time—with new staff and a need for knowledge and stories about the benefits of clean energy, multimodal transportation, and sustainable infrastructure.
And they need to know that Americans across the country care about the environment—and are already feeling the impacts of climate change. Your contributions are critical as we engage with Congressional offices to make meaningful strides towards a sustainable future.
Starting at midnight (EST) on Giving Tuesday, November 29, be sure to give and encourage your friends and loved ones to give as well.
Your donation helps us form strategies; research and compile background information; and provide a venue for policymakers and clean energy advocates alike at briefings. On November 16th, we held a briefing on "What Environmental Action Is China Taking After Paris?" with expert speakers from China explaining why they were moving ahead with their climate plans.
An official from Sichuan province showed pictures of Chinese residents submerged in thick, toxic smog: the Chinese government has an enormous incentive to reduce pollution and transition to clean energy. You and others like you made that event possible!
On November 29th, as soon as you can (matching funds run out fast!), head to Global Giving and make a contribution to EESI! This November 29th, join the movement and give a donation or gift to power the voices in your community. Thank you so very much!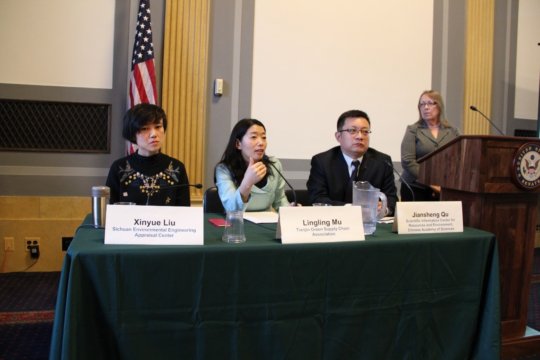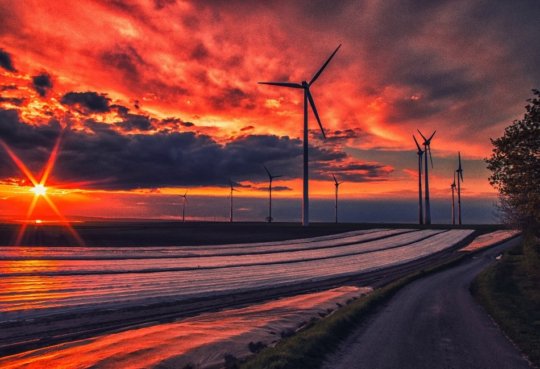 Links: