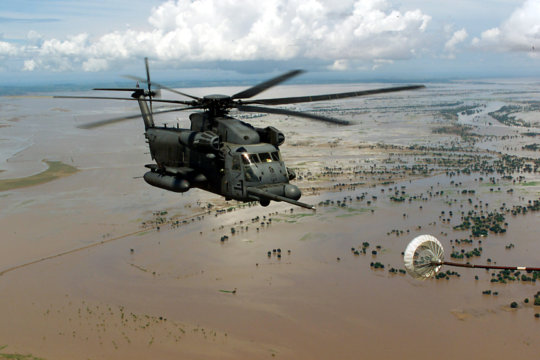 Engaging Congress on National Security and Climate Change, with your support!
The Trump administration's decision to pull out of the Paris Climate Accord has serious implications for climate security and action--but Congress plays an important role in clean energy and climate. With your support, EESI engages, educates, and highlights win-win solutions. On June 5, in the wake of President Trump's Paris announcement, EESI held a timely briefing on The National Security Implications of Climate Change. This briefing was sponsored by a Republican office and staff from both sides of the aisle attended, along with members of the policy community--many more tuned in to watch online.
Dozens were turned away at the door because attendance was so high, with many standing for duration of the 90-minute briefing. C-SPAN covered the briefing--expanding our engagement even further--and enabling those who couldn't be there in person to watch!
Educating Congress and the broader community on critical, common-sense issues like national security and climate change is crucial today. Our work would not be possible without your support. Thank you so much! Please renew your support today so that this important work continues.
Climate change, a "threat multiplier" in the geopolitical landscape, has serious implications for our country's national security. Department of Defense (DOD) must assess climate and related threats for force readiness. DOD works to increase the resilience of its military installation infrastructure, in its overseas operations, and more. Investing in appropriate measures today should be prioritized to prepare for future needs related to disaster relief, energy operations, and the displacement of vulnerable populations due to climate impacts.
DOD designated climate change as a crucial factor in future national security planning, stating that "climate change, energy security, and economic stability are inextricably linked." Climate change amplifies stressors that lead to conflict, such as food and water scarcity, poverty, and, political instability. DOD has worked to better integrate consideration of such risks across its operations, adapting facilities to withstand sea level rise while reducing its carbon footprint. Climate policies have transformed how DOD does business and has resulted in a more resilient and agile military, enabling it to meet its mission goals more efficiently and effectively.
Climate change can increase the frequency of extreme weather events such as hurricanes, floods, and droughts. Drought is a source of instability that leads to much conflict, it has been documented as a contributor to the conflict in Syria. Climate change also affects mission effectiveness: the military's ability to execute a mission to full capacity. All across the world more fragile countries are at risk for disastrous ramifications of more extreme storms, rising sea levels and coastal erosion. The risks associated with climate change are not just overseas.
Our own country is also subject to the ramifications of such risks! For example, the majority of American military bases are located on coasts. All along the Atlantic coast, our military instillations are at risk from coastal erosion, sea level rise, and storm surges. This affects the communities that surround the neighboring bases as well. There is a great need for resilient climate-smart infrastructure.
Your continued support enables EESI to engage with Congress, the policy community, community members, and the media, providing critical expert information and highlighting important stories and issues. You and people like you have enabled EESI to operate independently of government support for over thirty years. In such a critical time for leadership and action on climate change, you are helping advance common-sense approaches and practical solutions.
In fact, we are already seeing results! On June 28, the House Armed Services Committee took a formal step in acknowledging climate change as a threat to national security and military readiness. During its review of the National Defense Authorization Act (NDAA), the committee approved an amendment that declares "climate change is a direct threat to the national security of the United States and is impacting stability in areas of the world both where the United States Armed Forces are operating today, and where strategic implications for future conflict exist." The amendment would direct each service branch to compile a list of the ten facilities under its command deemed the most vulnerable to climate change over the next 20 years.
After advancing to the full House for consideration, the bill was challenged by an amendment that would have stripped away the reporting requirement and the classification of climate as a threat to national security. However, the House rejected this discouraging amendment in a bipartisan fashion, voting to keep the climate change language in the bill.
This clearly shows a growing appetite within Congress to evaluate the security risks posed by climate change and to take legislative action in response--one that must be nurtured and supported by concerned people like you.
A well-informed Congress would be more open to allowing the Department of Defense to prepare its personnel and infrastructure for climate change impacts and mitigate its greenhouse gas emissions. With your support, EESI will strive to raise awareness of the impacts on military facilities and the surrounding communities, since they often share similar electric grid and infrastructure resilience needs.
Looking ahead, EESI will continue to bring greater Congressional understanding of climate change as a "threat multiplier" and national security risk, with your renewed support. We are seeing additional bipartisan action on climate--the bipartisan Climate Solutions Caucus is now up to 50 members, with equal numbers from each political party! This is one result of years of continued engagement.
DOD's current efforts to address climate change show the commitment to serve and protect the American people. The information made available by collaborations with experts in the defense, infrastructure and environmental industries is crucial for bipartisan collaboration. You make this possible. Thank you so much. Please renew your support for this important work today!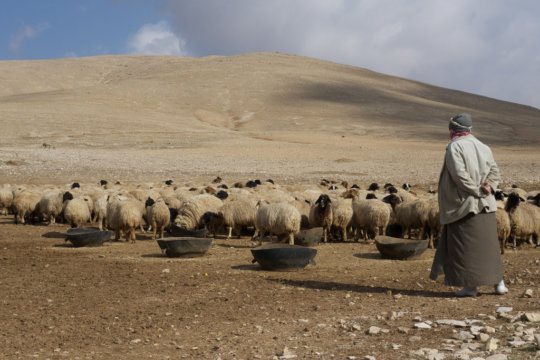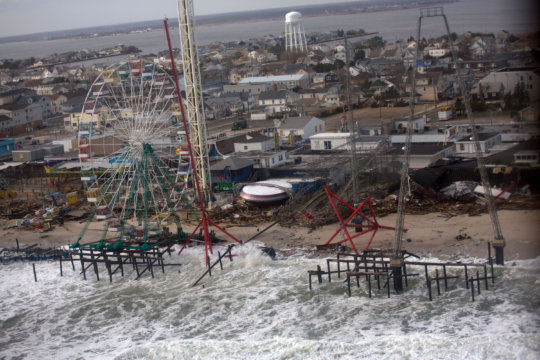 Links: