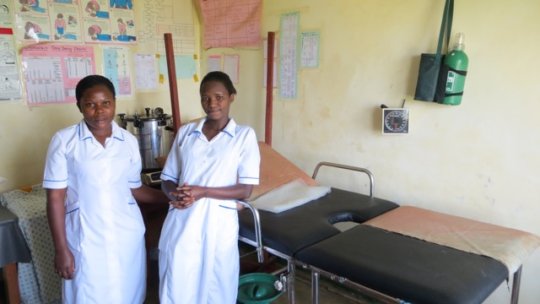 This summer marks a major milestone for the Arlington Academy of Hope (AAH). We are filled with pride to announce the first ever graduating class of university students. These graduates have been with us since day 1, having completed primary, secondary and university. Of the 41 graduating students, many have already lined up employment opportunities as mechanics, teachers, nurses and midwives to name a few. And we couldn't be more pleased that some of our graduates will be bringing their skills back home to work as the school coordinator and teachers at our very own AAH, and as nurses in our clinic.
This major achievement inspires us to continue our expansion efforts so that more students can have similar opportunities. We are proud to serve 340 students in primary at Arlington Junior School, and 320 students through sponsorships at regional secondary schools. But in order to make the greatest impact possible in Uganda where traditionally only 14% of students in primary will attend secondary school, and only 1% will continue to university, we need to continue to expand beyond the four walls at AAH.
Our primary goal is to alleviate some of the challenges facing Uganda's students and provide an opportunity for them to break through. We support 23 local schools in the Bududa and Manafwa districts. Our outreach efforts empower schools to follow what we at AAH believe are the pillars of quality education – an engaged teaching staff and regular student attendance, parental involvement, limited class sizes, lunch programs, and clean and adequate grounds. We also know that students who are rewarded for excellent performance, provided with opportunities to continue their education and who have access to mentors hold the tools they need to be successful. Currently we have served over 10,000 students through our outreach efforts.
As we reflect on the successes of the past, and celebrate the bright futures of our recent graduates, and the thousands of young people who are currently being touched by our programs, we are so thankful for our supporters, without whom none of this would be possible. Together we really are making a difference, one child at a time.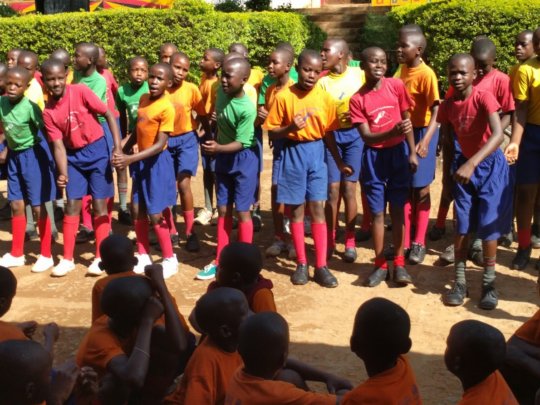 The students at Arlington Academy of Hope in Bumwalukani, Uganda have had great success. 100% of our students pass the National Leaving Exams at the end of 7th grade in the top 2 divisions and are able to go on to secondary schools throughout Uganda. We are so pleased with the results, that we are now reaching out to other schools in the area and sharing our ideas and resources.
Some of the areas in which we've contributed include the following:
135 books donated to two schools
Money for student lunch subsidy
Teacher training programs for the teachers at the outreach schools
Exam preparation materals to help students prepare for their National Leaving Exams
14 secondary school graduates who are serving as volunteers at 6 schools. These graduates have a 6 month time lapse between secondary school and post-secondary programs. They have had some training from current primary school teachers and are using their skills to help out at nearby primary schools.
Scholarships given to the outstanding boy and girl at several outreach schools for secondary school tuition
Recently we received the results of the national exam given to our students who had completed 6 years of secondary school. The majority of the students in our program passed and will go on to university/college programs or vocational schools. Most of the post-secondary programs begin in mid-August. During the time from graduation until the beginning of the next school year, many of these students come back to the village to help out in the schools.
Your donation will help us expand these programs to include additional students in other schools. We look forward to your continuing support to help fulfill the dreams of these deserving children.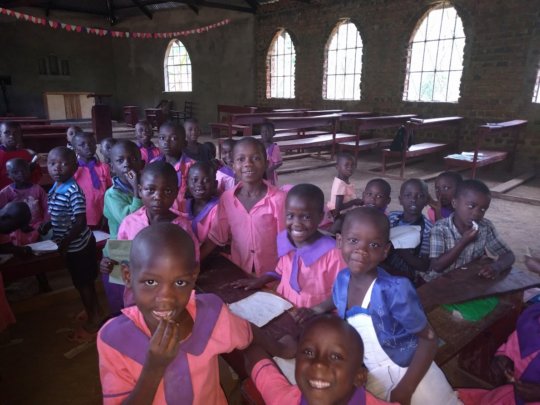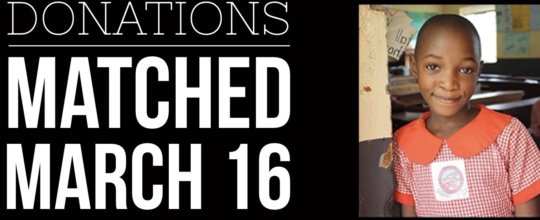 The academic school year began in Uganda on February 22nd, and we've been busy! We will have nearly 30 volunteers since school started this year! We've had two groups from Marymount University come to do teacher training, and the third Marymount group arrives in a few days! Our Co-founder, John Wanda, is also visiting our programs!
We welcome volunteers throughout the year. If interested, email info@aahuganda.org
Mary, one of our students said it best: "Since I got a sponsor, my parents have not stopped smiling because they know I can now go to school!"
Please note your donations to help children in rural Uganda will be matched all day today on March 16th, from 9am to midnight if you use this link: https://www.globalgiving.org/projects/youth-in-rural-uganda/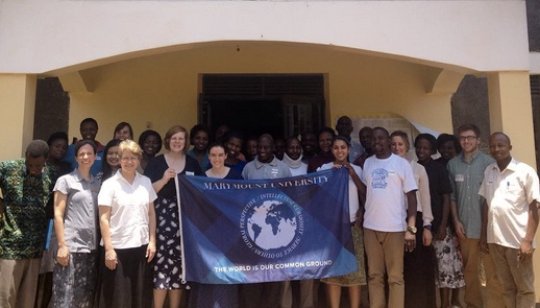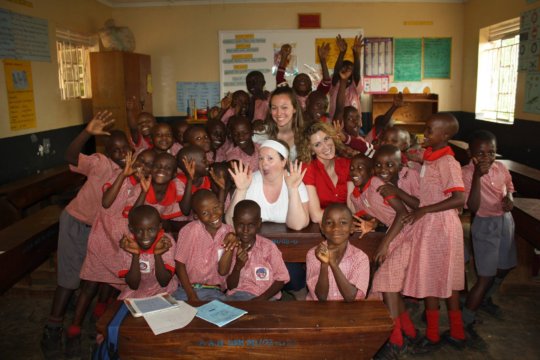 WARNING: Javascript is currently disabled or is not available in your browser. GlobalGiving makes extensive use of Javascript and will not function properly with Javascript disabled.
Please enable Javascript
and refresh this page.