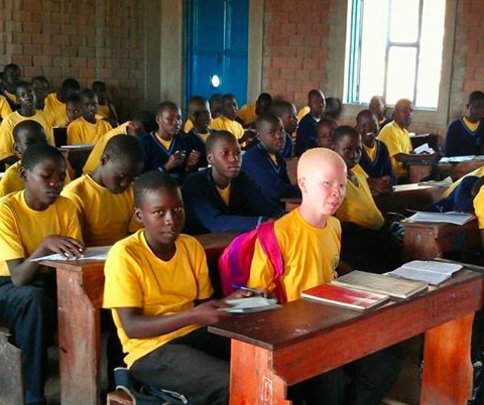 Please consider supporting us on GlobalGiving's July 15th Match Day, so your donation gets a 50% match and goes further!
Our primary school and secondary school students are back at school and studying hard. This year, we have increased emphasis on math and science to help students gain the background and skills the workforce in Uganda seeks. The materials for the Annual Reading Challenge are being prepared for each grade at the prmary school. The Challenge, which begins in July, will incorporate some math and science topics as well.
We believe in well-rounded education, including physical education. We're thrilled that thanks to some very special donors in the U.S. and the U.K, we have at long last been able to get construction equipment to the remote mountain village to make the school field safe. It was fill of rocks and a very uneven surface which led to injuries. The field will be enjoyed by children from the village and nearby schools as well.
On a related note, 18 of our primary school students won at the district track and field event and went to Nationals in Lira! Competition was tough but it is a great experience for the students, and winners receive a point that helps them get into University. The results are not yet known but we're wishing them luck!
We have partnered with Asante Mariamu and Restore International to help students with albinism go to school. Every child deserves to go to school. We also have two schoolchildren with serious medical needs -- Amos lost an arm and a leg in an animal attack as a small child, and seventh grader Miriam is battling leukemia. We hope that both can be back at school soon. Check out our website or Facebook (Arlington Academy of Hope) for more details.
And on the outreach front, we are providing training, books, and some school supplies at nearby underresourced public schools. We are also giving some support for a school lunch program at the nearby Bulobi school, so children can be fed and stay for the full school day. It's hard to learn when you're hungry, and students at nearby schools often go home at lunchtime and don't come back to school in the afternoon.
None of this would be possible without you, so we extend our sincere gratitude. Thank you for making a difference!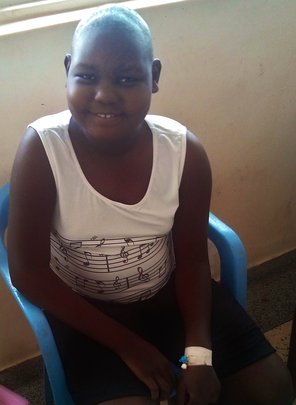 Links: