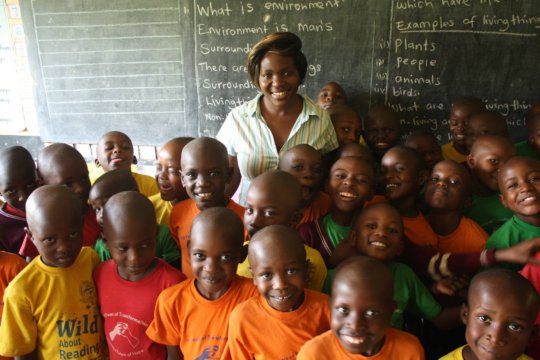 Meet Teacher Caroline Muyama, who a mere nine years ago was a student at Arlington Junior School and is now back as its P2 (Second Grade) teacher. After Arlington, Caroline attended a boarding secondary school far from the village, earning both "O" and "A" levels before securing her teaching diploma. During secondary school breaks, all AAH students are required to return to the village and contribute to school, health clinic and community projects, so it is natural for many to return after graduation. In addition to Caroline, we have two young nurses, former AJS students, that have returned to work in our Tierney Health Clinic in Bupoto.
This is the kind of strategic, long-term investment in young people made by our many wonderful donors that is now really paying off for these individuals and the community as a whole. In addition to the primary school (AJS), Arlington Academy of Hope is supporting almost 300 secondary students and 79 university/vocational stuidents this year. Many of them report a desire to return to their villages and continue contributing to their economic development. These former students also serve as role models for the younger students to excell in school and then give back to their communities.
Look at this picture and determine who is happier: Caroline or the students she is teaching?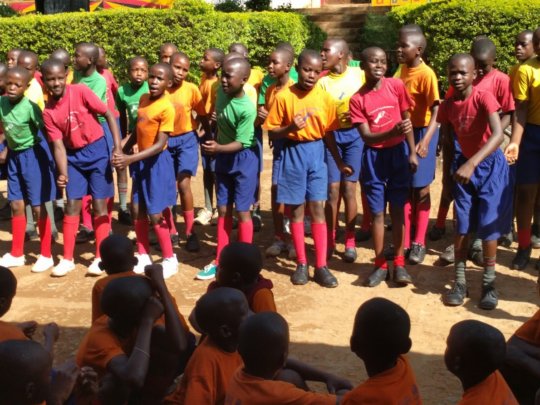 The students at Arlington Academy of Hope in Bumwalukani, Uganda have had great success. 100% of our students pass the National Leaving Exams at the end of 7th grade in the top 2 divisions and are able to go on to secondary schools throughout Uganda. We are so pleased with the results, that we are now reaching out to other schools in the area and sharing our ideas and resources.
Some of the areas in which we've contributed include the following:
135 books donated to two schools
Money for student lunch subsidy
Teacher training programs for the teachers at the outreach schools
Exam preparation materals to help students prepare for their National Leaving Exams
14 secondary school graduates who are serving as volunteers at 6 schools. These graduates have a 6 month time lapse between secondary school and post-secondary programs. They have had some training from current primary school teachers and are using their skills to help out at nearby primary schools.
Scholarships given to the outstanding boy and girl at several outreach schools for secondary school tuition
Recently we received the results of the national exam given to our students who had completed 6 years of secondary school. The majority of the students in our program passed and will go on to university/college programs or vocational schools. Most of the post-secondary programs begin in mid-August. During the time from graduation until the beginning of the next school year, many of these students come back to the village to help out in the schools.
Your donation will help us expand these programs to include additional students in other schools. We look forward to your continuing support to help fulfill the dreams of these deserving children.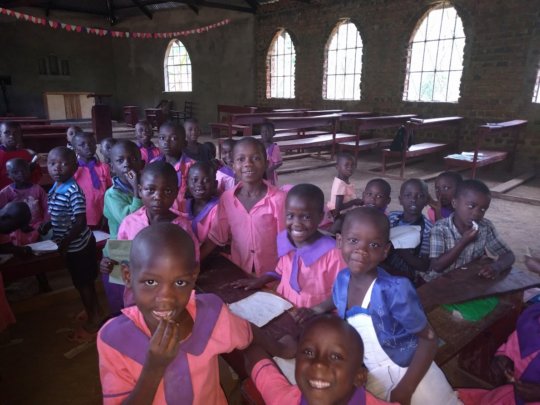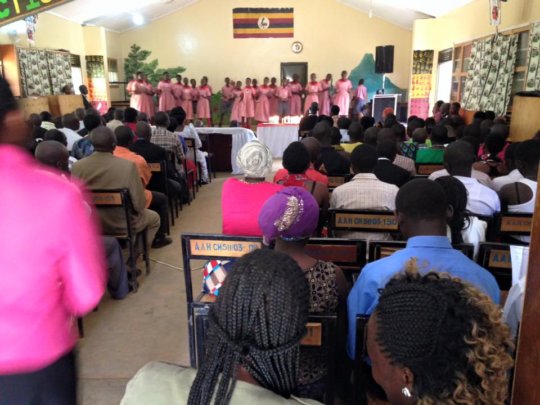 Arlington Academy of Hope's (AAH) primary school and the Ugandan secondary schools are in recess, and both start the new school year on February 22nd. Our primary students are enjoying time with family, and helping them out, before school starts. Some of our secondary and university students are also back in the village, doing community service and getting prepared to head back to school. They also mentor the younger students.
We had races in Arlington, VA and in Uganda to raise funds for education. Most of our teachers and students in Uganda participated in the race there
Once again, the 7th graders excelled and passed the national Primary Leaving Examination (PLE) with flying colors! All of our 7th graders who took the exam passed, so they are able to continue their education in secondary school. All scored in the top two grade levels, with most getting "As". The only sad note was the passing of Miriam, a 7th grader who had suffered from leukemia since over a year ago. We brought her classwork and materials she requested to the hospital, and provided medicines and family support to give her dignity in a terrible situation. Such a brave girl - she insisted on travelling 6 hours from Kampala to try and take the exam so she could graduate with her class. Unfortunately she was too ill to take the exam, and passed away shortly thereafter. We were all very saddened by this news, as we had tried very hard to help her get better. We can admire her perseverance and courage. She was steadfast in wanting to continue her education.
We have three groups of teacher trainers from Marymount scheduled to travel to Uganda in the next few months. This is invaluable in-service training for our teachers as well as the teachers at nearby public schools (our "outreach" schools.)
We are awaiting results of university entrance exams, to see who will join our students at that level. This will be the 4th year we've had secondary school graduates go to university; we have over 70 in tertiary education now!
Thank you for being a part of our success! We couldn't do it without you. Please know it is making a real difference in the lives of the children that have so little.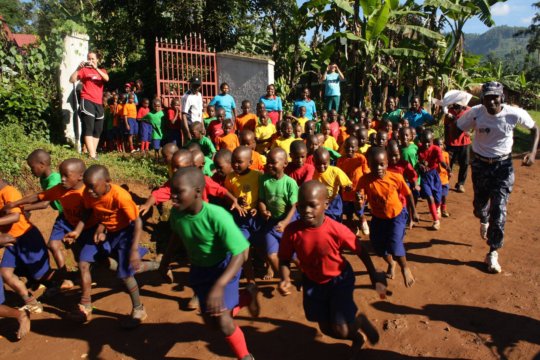 WARNING: Javascript is currently disabled or is not available in your browser. GlobalGiving makes extensive use of Javascript and will not function properly with Javascript disabled.
Please enable Javascript
and refresh this page.