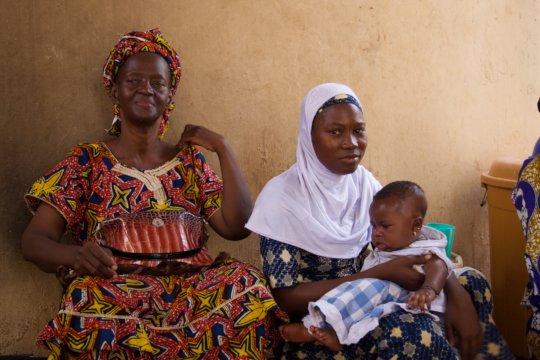 Education in Mali is free and compulsory up to ninth grade, or age 16. This is theoretically nine years of continuous, free education. However, the average expected years of schooling is only 7.5 years. About 70% of primary school-aged children are enrolled in school, and that percentage drops to 36% when it comes to secondary school-aged children enrolled in school. Barriers like transportation costs, supplies costs, and school funding restrict the number of school-aged children who actually enroll and attend school. Within the population of children itself, girls lag behind boys by nearly 10%. Home duty expectations along with childhood marriage dramatically decrease the amount of education a girl receives in Mali. A quarter of girls are married by age 15, and a third are married by age 18. More than 9 out of 10 girls in Mali are illiterate. Much of the consequences are part of decisions made without the child's input, making them powerless to pursue education. The Teen Peer Education Program provides opportunities for girls to take charge of their narrative again. Not only does it serve to educate young girls, it mentors them to become community educators themselves.
Donate today to continue providing education for youth in Mali!
s the US is in full swing of summer and the CDC recently announced that ~45.5% of adults are fully vaccinated, we as a country are in a very fortunate place compared to where we were just last year. In Africa the same cannot be said. Vaccine rollout has not had the same sense of urgency or funding as the US. As of late, BBC reported that vaccine shortages have caused major roadblocks in getting the vaccine to Africa. The same article reports that "only about two doses of vaccine have been administered per 100 people, compared with an average of 68 doses per 100 in high-income countries".
The slow speed of vaccination along with a dulled sense of urgency to receive it has created a potentially dangerous situation in Mali due to the contagiousness of the Delta Variant. The World Health Organization has reported this variant as the "fastest and fittest" for good reason. This of course makes those who are unvaccinated at a higher risk of falling in and spreading it.
GAIA Vaccine Foundation is hoping to continue to support the Covid-19 supplies needed in Mali. This includes PPE supplies, food for our healthcare workers, and testing opportunities. As we all know, testing is an incredibly important tool in combating Covid, and for $125 you can supply the testing patients need in Bamako, Mali.
Your support is truly appreciated and seen. Thank you for continuing to follow along as we work to support those who are battling Covid in ways we are not. Working together we can continue to fight this pandemic!
Scroll down for past updates on Covid in Mali.
COVID-19 has taken a toll on many aspects of daily life, but food accessibility is considered one of the domains most affected. This is due to COVID-19 changing people's job stability making it harder to afford food like before as well as disrupting supply chains. More importantly nutrition is a key component in maintaining a healthy immune system. University of Massachusetts speaks to the advantages of maintaining a healthy microbiome in times of COVID-19, and how this is dependent on a nutritious diet. Unfortunately in Africa alone, nearly 20% of the population experiences hunger. In Mali around 18% of the population has encountered food insecurity.
Due to governmental instability this already unfortunate statistic has the potential to increase due to basic needs not being met by the changing powers. GAIA Vaccine Foundation is campaigning for the support of our Nutrition Program to supply consistent meals to those who need it most. For 30 dollars, your support gives a mother and three children the stability of a weekly meal. In Mali, malnutrition is the second leading cause of death for children under 5. With your dedication to supporting GAIA VF we can fight this sad reality.
Many of those served by this Nutrition Program are dealing with other complications such as testing positive or losing a loved one to HIV. If our help lessens the burden for them in any way then we will continue to provide this support.
Thank you for reading and joining us in this work!
Stay tuned for more updates to come.
GAIA Vaccine Foundation.
WARNING: Javascript is currently disabled or is not available in your browser. GlobalGiving makes extensive use of Javascript and will not function properly with Javascript disabled.
Please enable Javascript
and refresh this page.