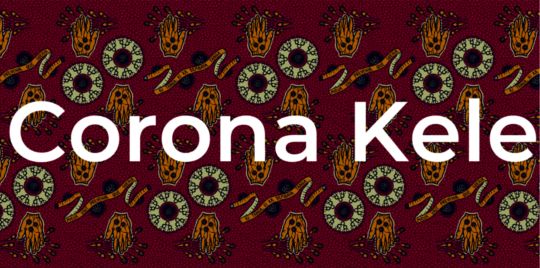 GAIA Vaccine Foundation is thrilled to announce the official start of our latest project, "Corona Kèlè". Supported through Merck's Investigator Studies Program, the project will assess vaccine confidence at the community level and among healthcare workers in both urban and rural areas of Mali.
The study will include both community outreach and professional development workshops for healthcare workers about COVID-19 vaccination as well as childhood vaccines and the HPV vaccine. GAIA VF will use data from surveys to examine the causes of vaccine hesitancy and report to the Malian government about effective vaccination campaign strategies.
A new "storytelling cloth" or "pagne qui parle" has been designed to visually illustrate how COVID-19 is spread and how it can be prevented (hand washing, social distancing, mask wearing). Per the West African tradition of conveying messages through textiles, GAIA VF has harnessed this tradition to convey publica health messaging. Displaying information visually is extremely important in Mali where literarcy is extremely low. Only 35% of Malians are considered literate, and this statistic drops to only 25% among Malian women (even lower in rural areas). The cloth will be used as a teaching aid throughout the campaign and worn by healthcare workers.
On September 1, 2021, the project kicked off with an inaugural event in Bamako. Communications consultant, Nana Haidara and GAIA VF Director and Study Coordinator, Dr. Karamoko Tounkara provided opening remarks on the importance of the project. Former Malian Minister of Health, Dr. Fanta Sibly discussed the current problem of COVID-19 vaccination in Mali. Rural Site Coordinator, Dr. Amalle Daou Keita, spoke of the importance of community involvement in the fight against COVID-19. Dr. Ibrahima Teguete who is a Malian expert on HPV and cervical cancer, introduced the program's objectives.
A surveyor training was held on September 7 for 28 representatives of the 14 study sites by Dr. Tounkara and Project Assistant Mamadou Coulibaly. On September 9, an initial training for outreach workers was held at the ASACOBA clinic. "We went over questions, explained the study, how to approach people, how to complete consent forms, how to code what links the study-center and patient...a real enthusiasm for the study was expressed by the participants", Dr. Tounkara reported.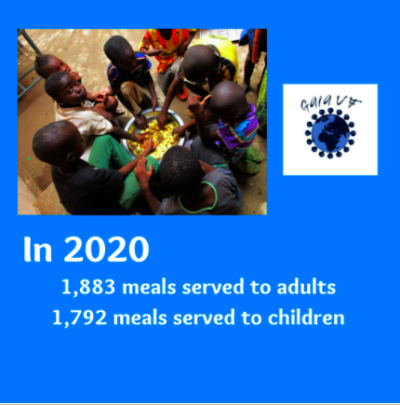 Nutrition is an incredibly important topic for individuals living with HIV. The medications and the disease itself cause changes to the bodies of those living with HIV and maintaining a healthy and balanced diet helps to offset these side effects. Examples of nutrition that are important for individuals living with HIV include diets high in vegetables, fruits, whole grains, legumes while avoiding food high in sugar and fat.
As HIV continues to spread in Mali it is crucially important that those who are diagnosed have access to the foods necessary to maintain this diet. The Nutrition and Peer Support Program for HIV+ Patients through GAIAA provides individuals meal stability and a strong community that focuses on support and community. In July 2021, the Nutrition and Peer Support Program provided 275 meals at Hope Center Clinic. 140 of these meals were given to children.
Just donating $10 today can provide a meal to an HIV+ patient who may not have had access before. Thank you for your contribution!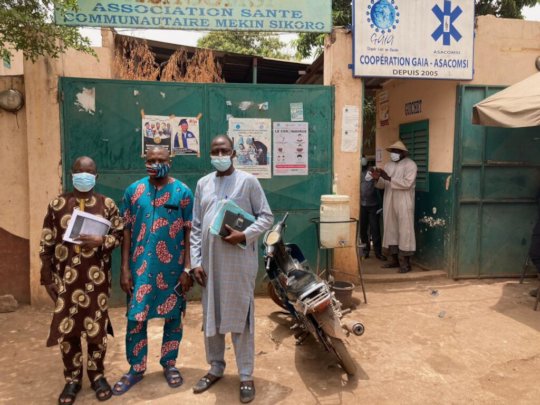 In 2020, Mali reported that approximately 110,000 children and adults are currently living with HIV. There are many organizations including UNAIDS and the Center for Disease Control and Prevention (CDC) that are working to decrease the number of new infections and help those that are currently infected. The CDC has assisted the country of Mali with developing a national surveillance strategy. Meanwhile, UNAIDs has introduced several preventative measures into the country including male/female condoms, providing pre-prophylaxis (PrEP), providing counseling on sexual behavior change, offering free and clean needles, and providing treatment for individuals living with HIV.
However, due to three key reasons, much work still needs to be done to decrease new infections. With the lack of political commitment, an unwillingness to educate the younger population about safe sex practices, and a lack of preventative measures put into place, much effort is still needed to make preventative practices successful.
Please consider donating to the Born Free of HIV Project so that children and adults can be provided with treatment and care.
WARNING: Javascript is currently disabled or is not available in your browser. GlobalGiving makes extensive use of Javascript and will not function properly with Javascript disabled.
Please enable Javascript
and refresh this page.