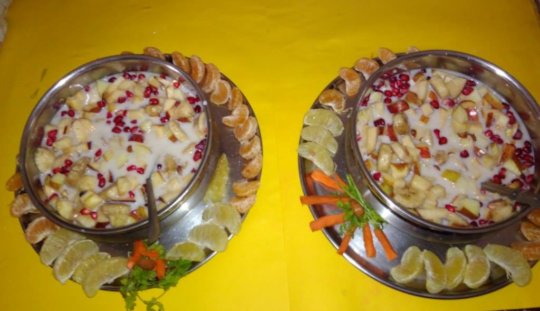 Isha Vidhya Cuddalore School's 3rd grade teacher
took a nutrition class to educate the students about
the reasons to eat healthy food and shunning junk
food.
Students prepared healthy fruits salad with the help
of their teacher and learnt about the nutritional value
of each fruit. Later, at end of the class, every one
enjoyed the taste of salads. They also made a vow
that they would avoid junk food in future.

We are attaching the pictures from the class. If you
would like to provide suggestions on healthy food
options, please do feel free to email global.giving@ishavidhya.org
and we will pass it on to the schools.

Thank you for your support of Isha Vidhya, and
looking forward for your continued support!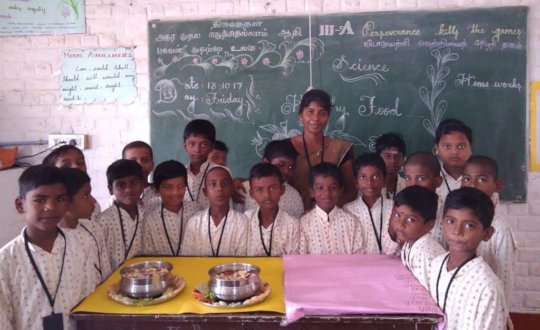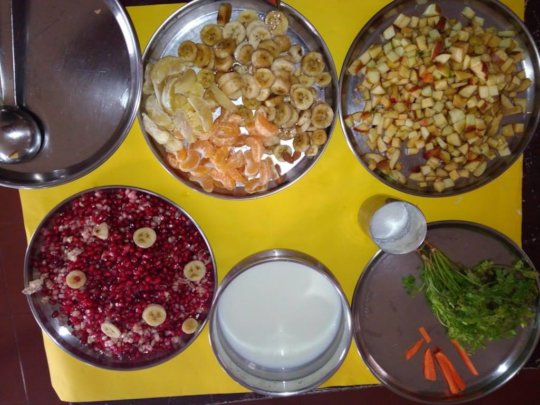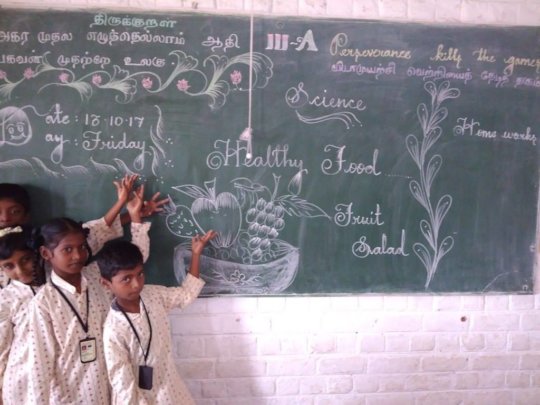 Links: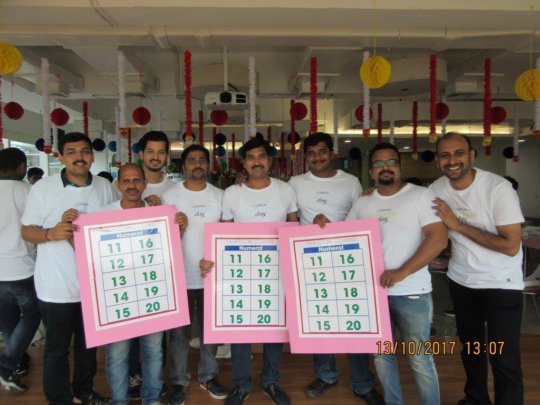 L'Oreal got introduced to Isha Vidhya recently. A volunteering
session ("Isha Vidhya Corporate Workshop") was organized
at L'Oreal's Mumbai office.

Approximately 60 participants which included employees of L'Oreal,
9 Isha volunteers from Mumbai, and Prachi and Tara of United Way
Mumbai came together to create learning materials for Isha Vidhya.
Everyone participated with great enthusiasm to complete approximately
850 display charts and 30 handwritten charts.
After being provided a brief introduction about Isha Vidhya, the
participants were split into two groups; the display charts group and
the handwritten group. Initially, the participants were stunned by the
behemothic task of finishing around 900 charts. Abbas, the team
leader of the display chart group motivated both the groups by taking
the microphone and announcing the completion of the charts by
either teams as and when they are done!

It turned out to be a memorable experience for everyone and an
opportunity to contribute to the rural students' learning and growth
in an hands-on manner.

We provide herewith the pictures of the event!

If you would like to organize such corporate volunteering activities
with your company, please feel free to do so, and email us at
global.giving@ishavidhya.org so that we can take it forward!

Thanks for all the support you have provided for Isha Vidhya!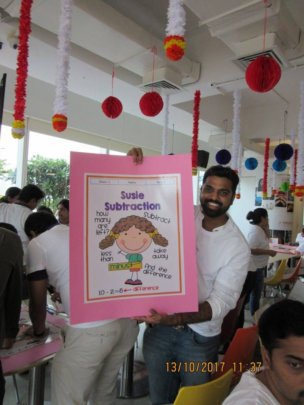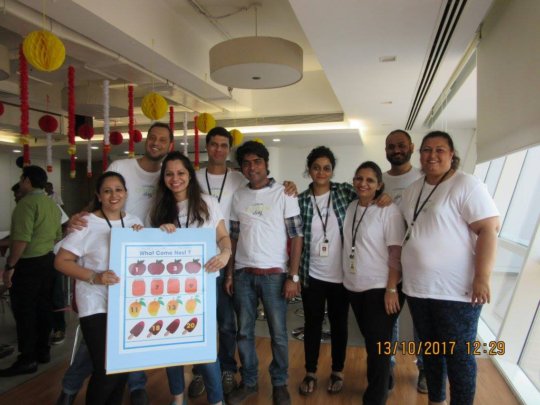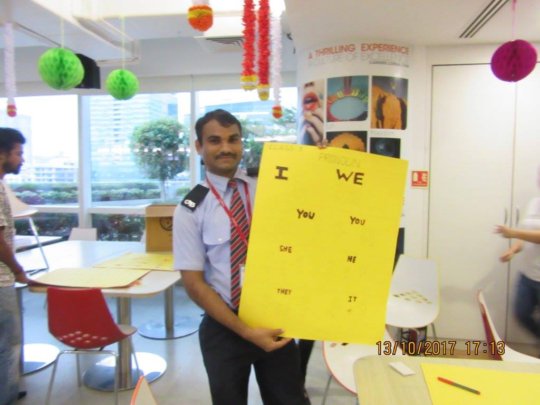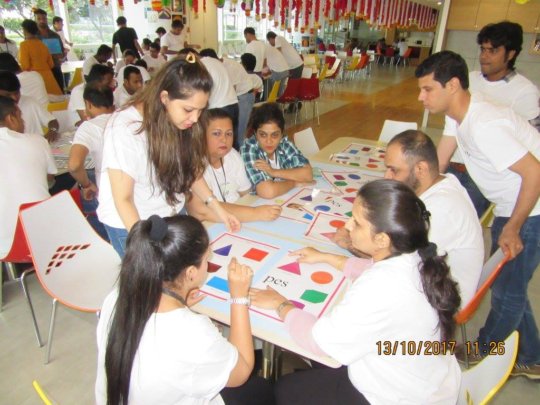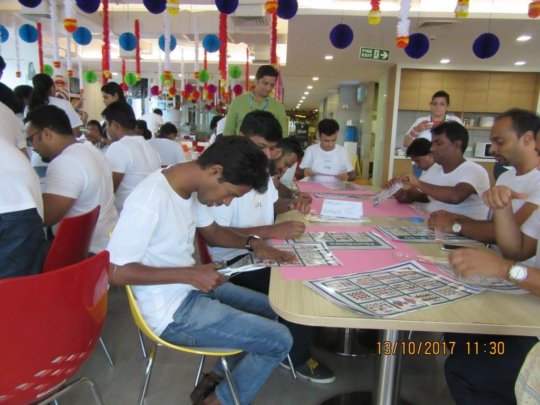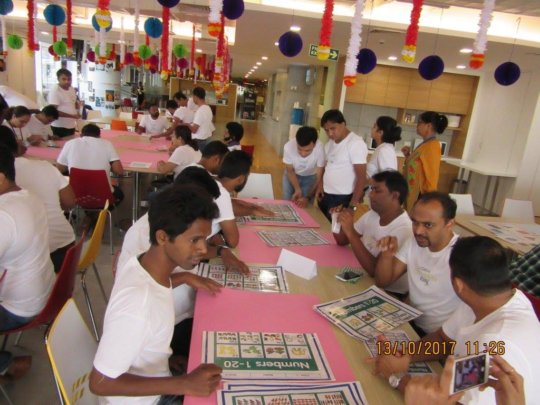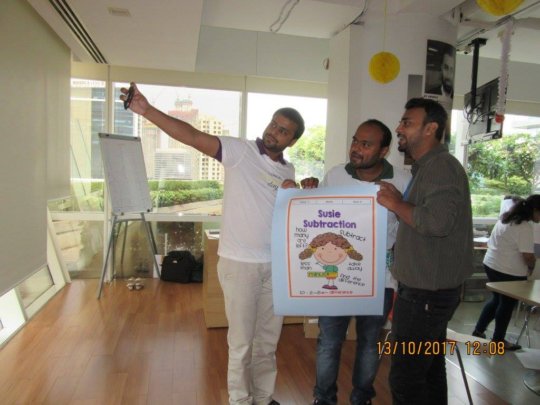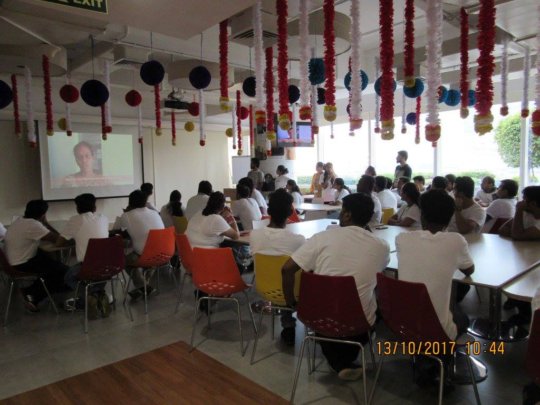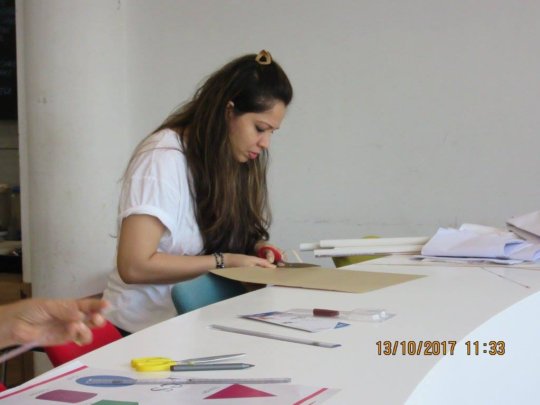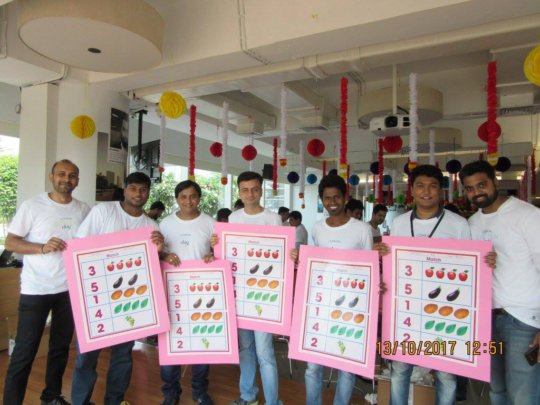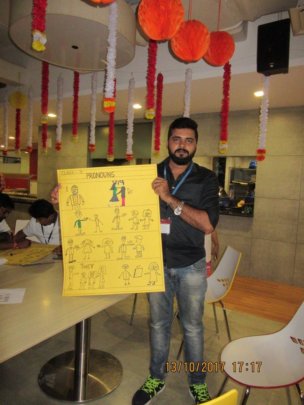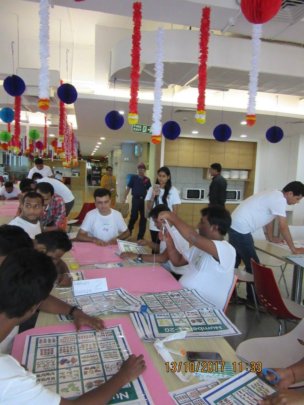 Links: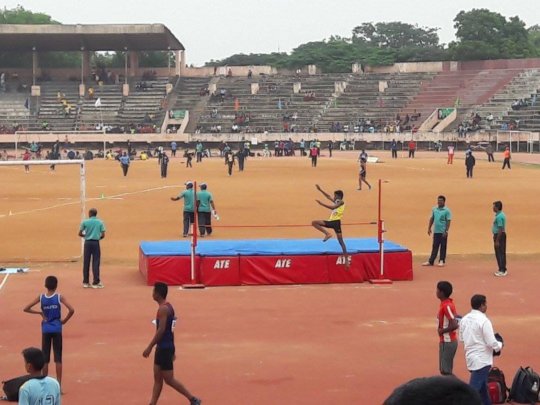 Tuticorin School students participated in 'Zonal Sports and Games'
competition conducted at Govt. Hr. Sec. School, Muduvaithananthal
and won several medals. They also qualified for the district level
competition.

In Volley Ball, Tuticorin School won in the Super Senior
category, were runner up in Senior and Junior categories.

Shares Akash*, studying in 12th grade:
"We beat Popes school in the finals at the Zonal competitions.
Being the captain of the team it was a new experince to
arrange and coordinate with the students and the other teams.
Our coach Mr Charles is very supportive. There are 3 categories
in the Zonal matches: Junior, Senior, and Super Senior. We won
in the Super Senior category."

We are attaching the pictures of the sports meet, as well as the
results for your view.

Thank you for your support to Isha Vidhya, and we look forward
for your continued engagement!

*Note: No last names or surnames of individuals are used
in this report.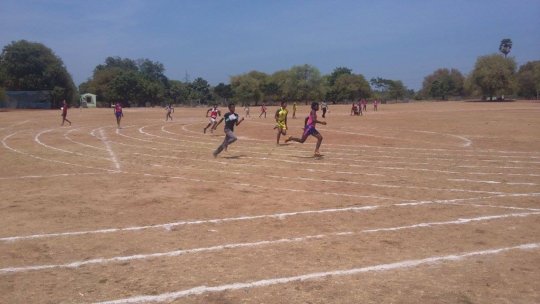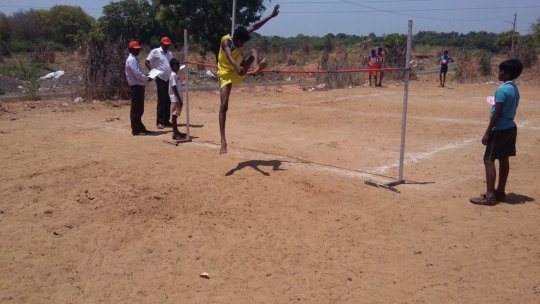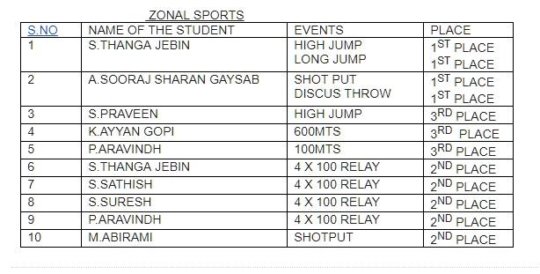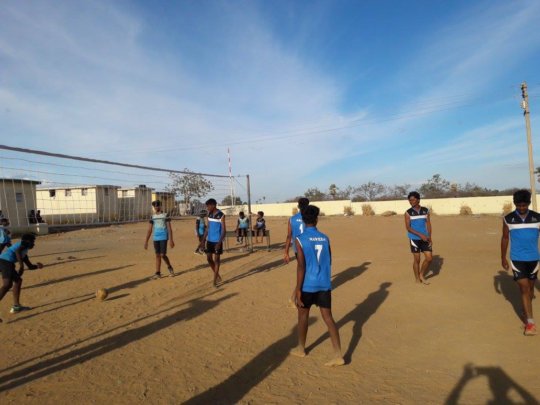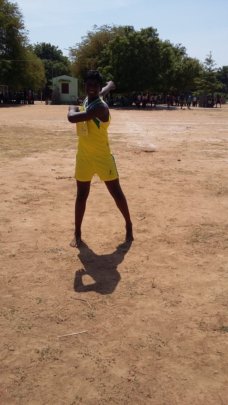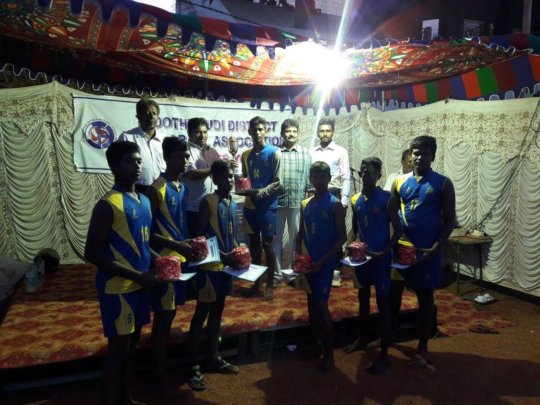 Links:
WARNING: Javascript is currently disabled or is not available in your browser. GlobalGiving makes extensive use of Javascript and will not function properly with Javascript disabled.
Please enable Javascript
and refresh this page.