Donors and volunteer engagement is key
for enablement of rural education in India.

Isha Vidhya has been fortunate with so
many kind-hearted donors and volunteers
who have involved themselves and donated
to the cause of educating rural India.

We would like to do a special mention for
Uma, who had sponsored the education of
two girl students, studying at Isha Vidhya
Cuddalore, and Isha Vidhya Nagercoil.

Uma also sponsored toys, books (Harry Potter
series, motivational books, NEET, JEE, and
IIT entrance coaching books (that are useful
for higher-secondary students), learning
materials for primary grades, and sports
equipment (volleyball, football, and shuttlecock).

The entrance coaching books would be very
useful for the students attending the competitive
exams!

We are grateful for Uma's kindness and support!

With all your support, Isha Vidhya is marching
ahead with providing quality rural education.
If you would like to write to us, please email
global.giving@ishavidhya.org

Thanks & Best Regards.
Links: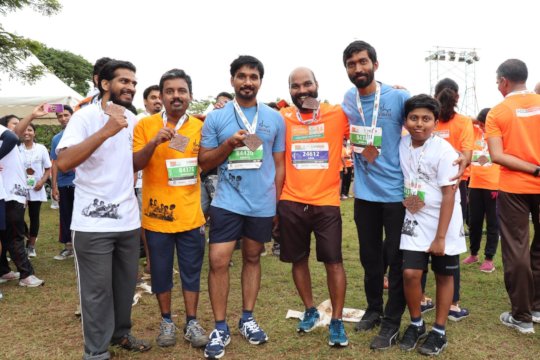 From all of us at Isha Vidhya, we wish a
very happy New Year 2020!

We are glad to share that volunteers of Isha
and the general public are running for Isha
Vidhya by taking part in the runs,
half-marathons, and marathons that take
place all over the world, throughout the year!

On Sunday, 1st December, 180+ Isha Vidhya
supporters came together in Kochi to ‍run and
volunteer, and support the cause of educating
rural India.

Runners (42km, 21km, 7km) started get ready
at the early hours (at around 2:30 AM) for the
marathon. They were looking forward to it as
they had spent months preparing for the marathon!
For many of them, this run would become their
personal best. There were runners from all age
groups, the youngest runner being 10 years old
and the oldest being 66 years old.

It was a fun and memorable day for everyone.
We are grateful to all our runners, volunteers,
fundraisers, donors and supporters for making
this event happen. This run will make a difference
and will help Isha Vidhya in transforming the
lives of the underprivileged children of rural India
through quality education!

We are attaching a few photos from the run!

Again, Happy New Year to all of you, and we
look forward for your continued engagement.

Please email global.giving@ishavidhya.org,
if you need to get in touch with us.

Thanks & Best Regards.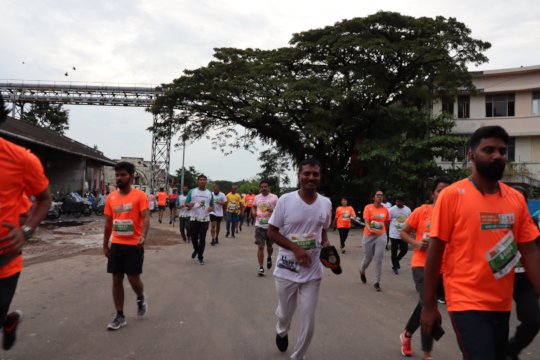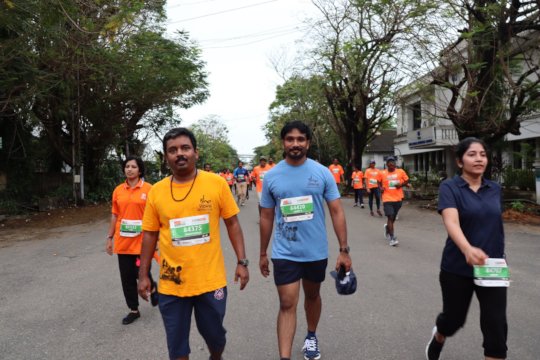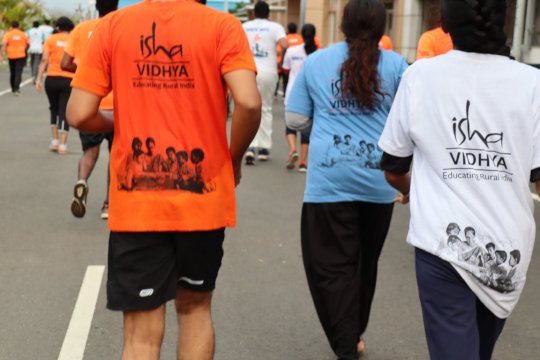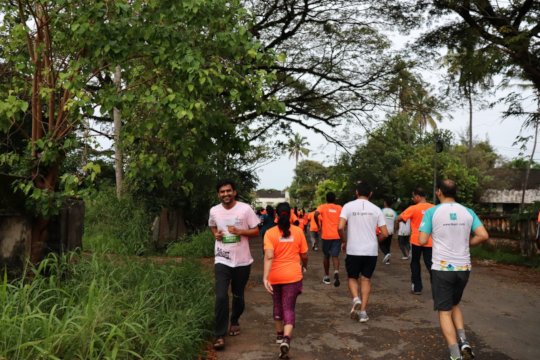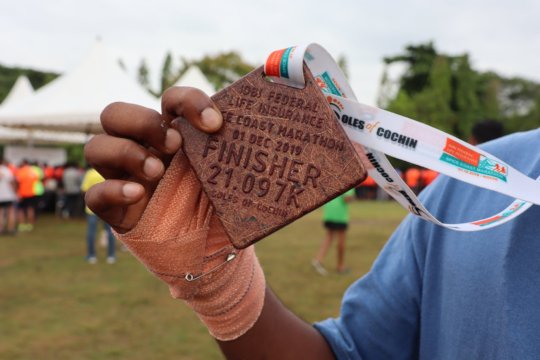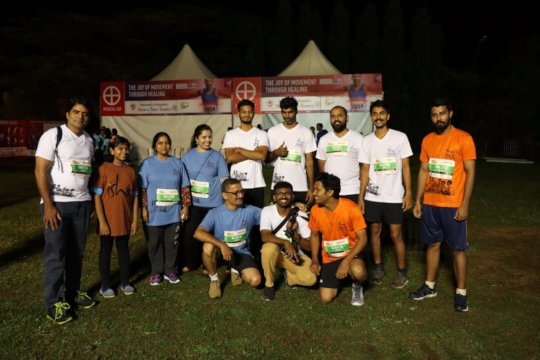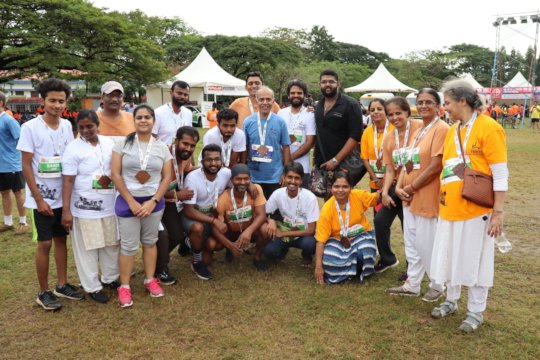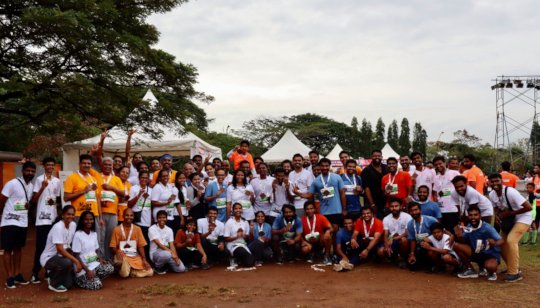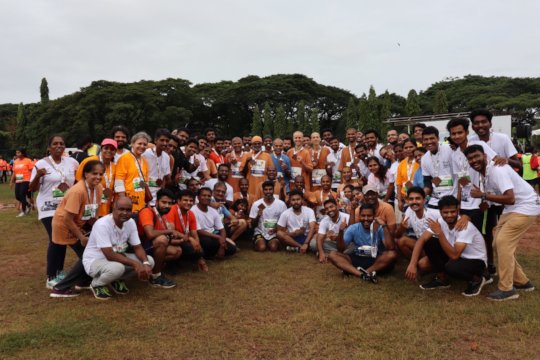 Links: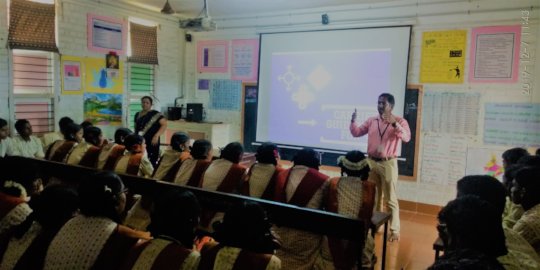 The career situation today in India is pretty challenging,
with opportunities abound in each field, at the same time,
creating a lot of confusion among the aspirants because
of the amount of information available, and the number
of options available. It is very important to provide solid
orientation and guidance to the students on various fields,
while they aspire for higher education or job opportunities.

Educators who teach in the colleges and professionals who
work in the various industries are best suited to provide
career guidance to the school students, as they are in
touch with what is happening in the higher education
scenario, as well as in the job market. Towards this,
Isha Vidhya provide career guidance sessions to the students
on an ongoing basis in all the Isha Vidhya schools.

The staff of Krishnasamy Engineering College of Cuddalore
conducted a career guidance session on 7th of December to
the Isha Vidhya Cuddalore students. The session helped
the students a lot. We are attaching a few photos from the
session.

We hope, plan, and strive to provide great life opportunities
for the students at Isha Vidhya!

Editors Note: Isha Vidhya's work is enabled by many
big-hearted donors like you. Thank you for your support
and interest towards Isha Vidhya in the past! You could
consider ongoing involvement with Isha Vidhya activities
by starting a monthly recurring donation for a small
amount (if not done already) towards Isha Vidhya's cause.
The link to do so is:
http://www.globalgiving.org/projects/ishavidhya?show=recurring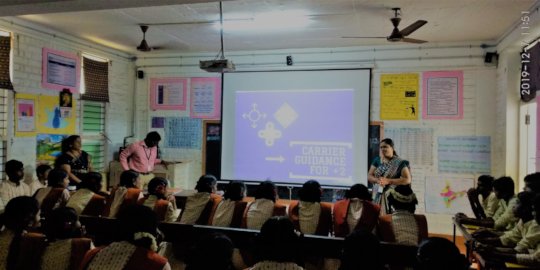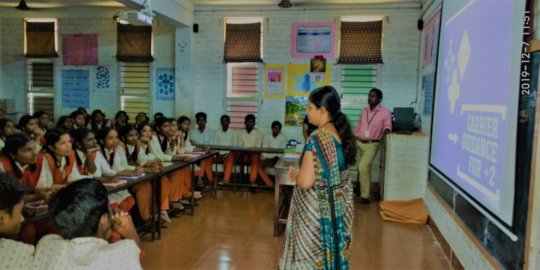 Links:
WARNING: Javascript is currently disabled or is not available in your browser. GlobalGiving makes extensive use of Javascript and will not function properly with Javascript disabled.
Please enable Javascript
and refresh this page.