Dear Patrons,

We are so glad and excited to share with you that with the funds
raised in the Indian financial year 2016-17 through GlobalGiving,
we have procured several infrastructure items for the Isha Vidhya
schools, one of which is the classroom built for the 6th grade
in the Dharmapuri Isha Vidhya school!

This classroom can accommodate 40 students, while currently
being used by 33 students. The classroom is capable of a
functioning for 40 years, thus can educate 1600 students by the
end of its tenure! We are attaching the photos of the class room!

Shares Rahul, who is a student who studies in this classroom:

"I am feeling very happy sitting in the new classroom, I am very
excited as we are the first batch and the classroom is very bright
when compared to previous one. We are also getting a lot of air
as the classroom is on the second floor and it keeps us very fresh
throughout the air.

This year, I am very excited to learn about the computers and using
it, I learn HTML (Hyper Text Markup Language) and how to use it to
create our own web page. I love to spend my time on MS logo creator
through which I can create my own design through commands.

We are also asked to create a photo story in which I can narrate the
story in my own voice and it's really interesting as it provokes the
thinking capability beyond my thinking."

We are so happy that funds raised through Global Giving are
educating children across several Isha Vidhya schools!

April 3rd to April 7th Little-by-Little campaign

Between April 3rd to 7th, Global Giving will be matching all
new recurring donations by 200% if they are continued
for a minimum of 4 months! That means if you donate $50,
Global Giving will be putting in $100, and Isha Vidhya will be
getting $150!

Non-recurring donations will be matched 50%, that means if
you donate $50, GlobalGiving will be putting in $25, thus
Isha Vidhya will be getting $75!

An appeal

We appeal to those who have not made a recurring donation
to start a recurring donation so that Isha Vidhya get a 200%
match benefit!

If you cannot start a recurring donation, you could do a one-time
regular donation to Isha Vidhya.

Campaign Details:

Link to donate:
http://www.globalgiving.org/projects/ishavidhya?show=recurring

Campaign timings:
Start time: India: 6:30:01 PM Monday April 3, 2017
USA: 9:00:01 AM Monday April 3, 2017

End time: India: 9:29:59 AM Friday April 7, 2017
USA: 11:59:59 PM Thursday April 7, 2017

We recommend that you donate as soon as the campaign starts,
as there's only US$50,000 funds available for matching, and it
might run out pretty soon.

We thank you for all you have done for Isha Vidhya, and we are
looking forward for your continued support. If you have any
questions, please don't hesitate to email global.giving@ishavidhya.org

Note: No last names or surnames of individuals
are used in this report.

Links: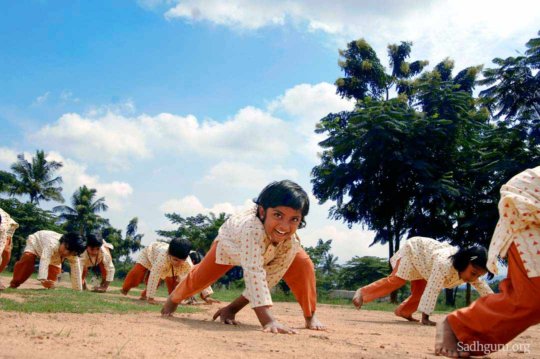 Dear Patrons,
Last week, we had asked you to wish the Isha Vidhya students
who are writing the 10th grade public examinations!
Your responses were overwhelming, especially the
hand-made cards and the thoughtful messages! Thank you
so much for your responses! Isha Vidhya students
express their gratitude to you!

From time to time, Isha Vidhya participates in important
campaigns run by Global Giving. Thanks to your
votes, donations and all the ways of supporting Isha Vidhya,
2016 was a phenomenal year of fund-raising and visibility.
In 2017, we will continue to participate in these campaigns.

We need your help in being champions for spreading the
word when these campaigns happen! We all know that
social media is a powerful tool, and help reach many through
shares, retweets, etc with a multiplied effect. A simple
share/tweet in your social media circles through Facebook,
Twitter, Google Plus, Instagram, LinkedIn, etc will go a
long way in helping take the message to your circles.

If you are willing, please send us a message to
global.giving@ishavidhya.org, and we will have you
as a 'Champion for the GG Campaigns' for Isha Vidhya!

We request one to come forward and signup for this effort!

Again, we thank you for all you have done for Isha Vidhya!

Best Regards.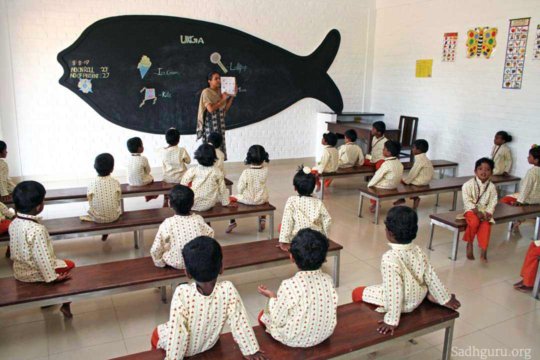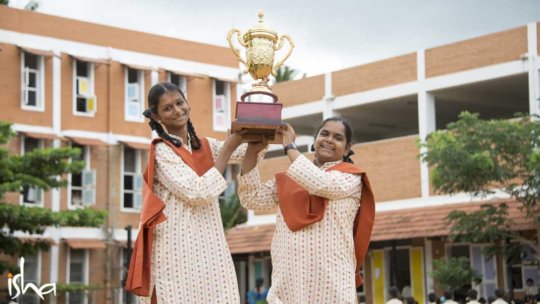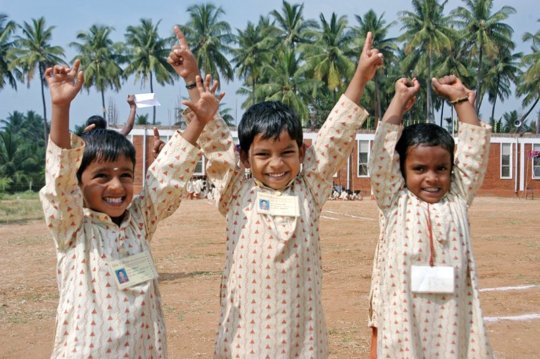 Dear Patrons,
This is a special report with no pictures or sharings;
rather I am going to ask something from YOU!

All of the hard work in making the underprivileged
children study as the first generation school goers
is paying off. Starting today, students in 10th grade
across the various Isha Vidhya schools are writing
their 10th grade public examinations!

So, shouldn't we all be wishing them a great
performance in the exams and awesome outcomes?
I bet you would agree!

It would be wonderful if you could share your wishes
in an email, an e-card, a handwritten note or a drawing
scanned - and send them as soon as possible to
global.giving@ishavidhya.org. We will share it with
the schools, so that the administration can share it
with the students!

Sounds like a good idea? I would expect to hear
from you by 10th of March!

Thank you for all your support to Isha Vidhya!




WARNING: Javascript is currently disabled or is not available in your browser. GlobalGiving makes extensive use of Javascript and will not function properly with Javascript disabled.
Please enable Javascript
and refresh this page.