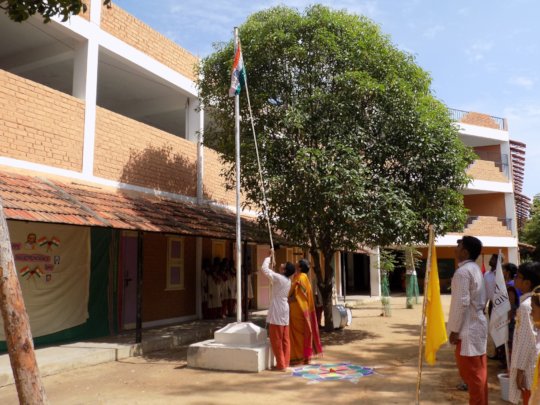 It's a moment of pride that India is making
strides in the international arena, as a nation
marching forward in its significant contributions
to the world and the humanity. At Isha Vidhya,
we make every effort in building the next
generation citizens who are not only educated
in academics, but also get a well-rounded
education which includes arts, crafts, sports,
environment, various skills, etc. We make these
children ready to face the ever-changing local
and global environments so that they shine as
superstars in the future!

We would like to bring to you, the details and
the pictures of 2019 India Independence Day
celebrations from the 9 Isha Vidhya schools!

Coimbatore

Chief guest, Mr. Vanjimuthu Palani Samy,
Director of Boomarang Ice Creams, hoisted the
national flag. Students presented a bright cultural
program, and the highlight was that the KG kids
were dressed like the national leaders. 25 bicycles,
sponsored by a Mumbai-based volunteer were
presented to students!

Villupuram
The Principal, Mr. Brindhavan hoisted the national
flag and kicked off a colorful cultural program.

Karur
Our newest school in Karur celebrated the India
Independence Day for the first time after it has
been started! Mr. Chockalinkam, State President
Global Social Welfare Protection Trust of Karur,
Production Manager Chettinad Cement Ltd and
Karur Isha members graced the occasion. Students
presented several performances like dance, Tamil
skit, and mass drill.

Tuticorin
Isha Vidhya Tuticorin hosted a traditional
celebration with flag hoisting, march-past, drill,
speech by a few students and the school Principal,
and concluded with singing of the national anthem.

Vanavasi
The school recognized the winners of Tinkering
workshop, English oratorical competition, and
the drawing competition. Students performed a
dance on patriotism. There were also speeches
by students. The entire program was organized
and compered by the students, to the delight of
parents sitting in the audience!

Cuddalore
Mr. Senthil Kumar, Assistant Engineer of the
Parangipettai Electricity Board, was invited as
the Chief guest. The Mass drill by the students
took everyone's breath away!

Dharmapuri
The students presented a colorful program at
the district stadium, joining the government
celebrations. Students from nine other schools
performed during the event. They presented
Kolaatam, Bharatham, Oyilattam, Tamil folk
songs, and patriotic songs. It was a matter of
honor that out of the 300 district schools,
Isha Vidhya was selected to present a program
at the function.

Nagercoil
The Principal hoisted the national flag and
gave an inspiring speech. As part of these
celebrations, our school houses played four
states of India - Tamilnadu, Karnataka,
Punjab, and Gujarat. Grades from 5th to 12th
were given opportunities to take part in the
program. Competitions were held between
the houses. The school co-ordinator
organized planting of trees during the occasion.

Erode

'Water conservation' was the theme for the
Erode school during this year's celebrations.
The highlight of the function was the Oyilattam
dance performance on 'Save water' by 8th
grade students. A skit on Dandi march was
performed by 7th grade students. There was a
dance performance by the 6th grade students.
The winners of the 'Water conservation' speech
competition were asked to speak on the topic
on stage!

We hope you enjoyed reading about the
celebrations, and the pictures! We would like
you to be continuously involved with the
project to encourage generating next generation
citizens. We suggest that you start a monthly
recurring donation to support the schools and
their operations. You can do so at the
following link:

http://www.globalgiving.org/projects/ishavidhya?show=recurring

We thank you for all you have done to educate
the rural children of India, and we look forward
for your continued support!

Thanks & Best Regards.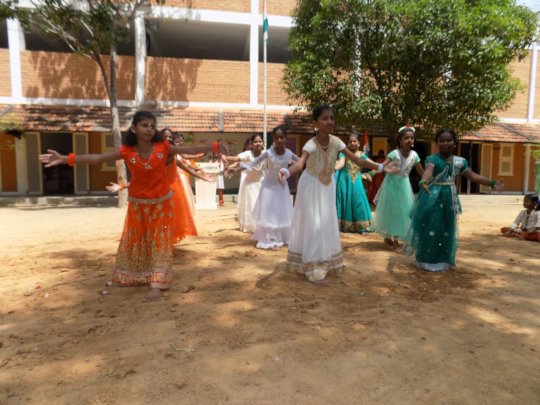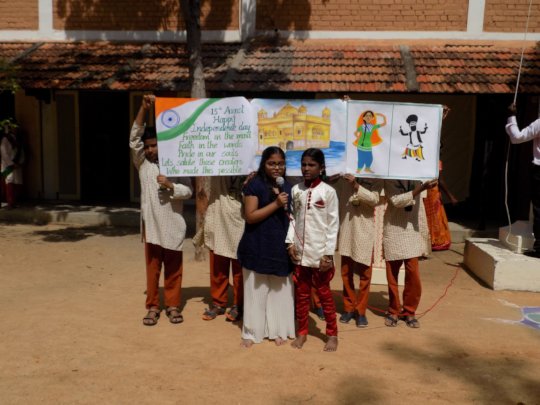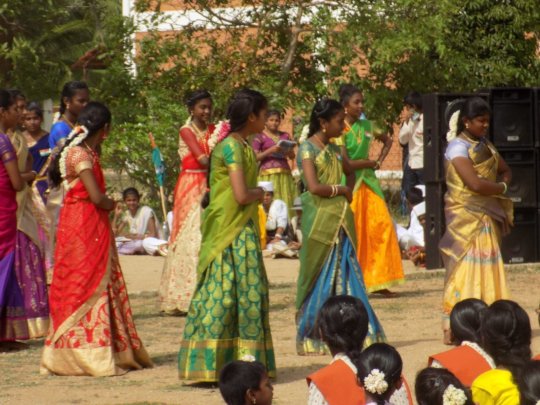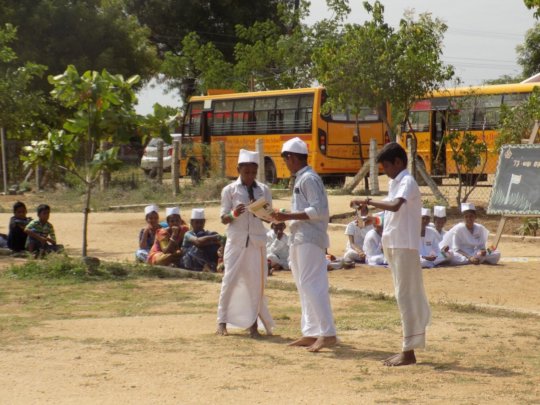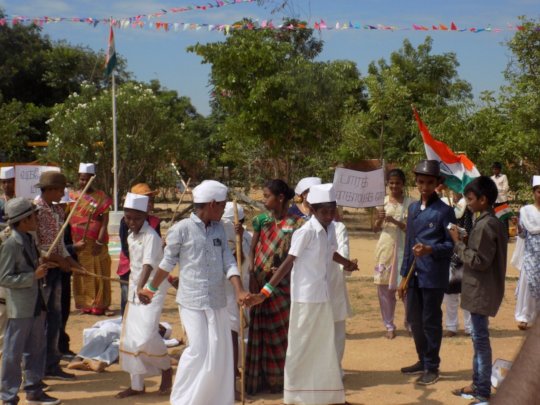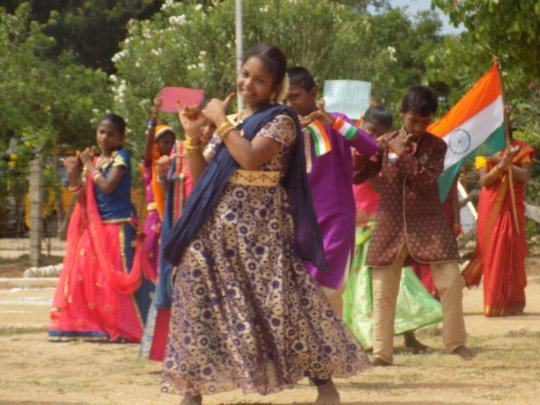 Links: