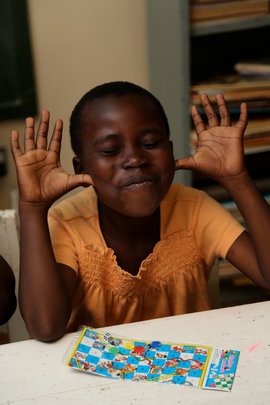 The first 5 months of 2014 have been both exciting and challenging for Kidzcan. Not only have we moved offices to 6 Natal Road (the same premises as Island Hospice), we have a new Executive Director. Bev Sebastian has taken over from Kidzcan founder Andrea Whatman. Kidzcan is Andrea's DNA and she continues to be an important part of the organization as both a board member and a volunteer.
Through your support we continue to ensure Zimbabwean children are given the right to the fight to survive cancer. In brief here's where we were at on the 23rd May 2014:
√ 263 children assisted and rising! Last year we assisted 465 children in total.
This assistance includes diagnostic tests, laboratory tests, chemotherapy drugs, blood and blood products, transport assistance and psychosocial support.
√ Orange day was a success! We raised over $50,000 in just one day.
√We are planning for the next phase of our early detection programme. The pilot commences June 2014.
Kidzcan relies solely on the generosity of donors and we have over the past few months received much needed support from various sources. These donors include, but are not limited to, Delta Corporation, Econet, Europcar, Jeezum Hobbies, Kikis, Nestle, Nyaradzo, NMB, TM, Strauss Logistics, TEAR Australia, Savanna Pharmaceuticals, Hyundai, Landrover, Central Baptist Church, Damien Whelan and Maeve McAllister, and Northside Community Church.
Despite such generosity, Kidzcan is facing massive financial difficulties resulting from the rising cost of treatment and an increase in the number of children requiring our assistance. With the struggling economy, our local donors are stretched and cannot support our organization as much as they would like to and we desperately need. We are working hard to raise awareness and increase revenue. We will be filming
Kidzcan believes in the right to the fight for survival and we do this by reaching out to assist the most vulnerable in our society. We believe that kids with cancer can survive and there is a future. Thank you for your continued support.
The Kidzcan team