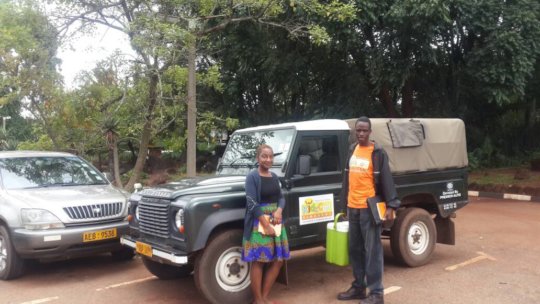 Global Giving Ambulance Report
Kidzcan Zimbabwe as a Humanitarian Childhood Cancer NGO continues to strive to reduce the mortality rate of children suffering from cancer in Zimbabwe. In 2018, however, more children with cancer continue to present late at health facilities. Despite all challenges Kidzcan continues to support the children with lifesaving drugs, blood and blood products, diagnostics, nutritional packs and bus fares.
Due to the lack of an Ambulance we continue to provide bus fares for children and their caregivers to come for follow treatment and check-ups .The fact that there is a stigma attached to cancer and the embarrassment parents might feel when travelling with their children suffering from cancer, Kidzcan collects prescriptions from referral centres on behalf of parents. The medicine is then delivered back to them once data has been collected at the Kidzcan office and then sent to the pharmacy, who then dispense the drugs.
Children having to travel long distances to referral hospitals, we are losing a lot of children as defaulters, due to parents being unable to pay for transport costs. 80% of the children who come for treatment travel an average of 500km to reach cancer services in Zimbabwe.
Hence an Ambulance is much needed, especially in faring children from one centre to another.
Currently we are using a Land rover donated by Premier Autos six years ago, to transport some patients and for collecting and delivering medications.
Our new Nurse at Kidzcan Sr Charity assisted by our intern Rutendo have now also began Case Management and Follow Ups, as of the 1st of January. They ensure that every child is reminded to come for their review and treatment and make sure they have transport fares, if not we send it to them via mobile money transfer. We soon will introduce a mobile application that will automatically send them messages counting down days to their review date as a reminder.
Know that every contribution you make is gratefully appreciated. Your support is giving hope to children who would not have this real chance to survive.
Links: