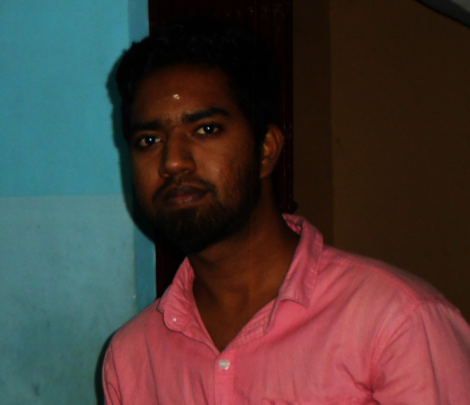 Dear Friend,
I am so thankful for your generosity! Your gifts are making it possible for people with disabilites to succeed.
Surya is currerntly a computer student living in the hostel who has leg deformity due to Polio. He is intelligent and studies well, but he is very timid and self-conscious. He was very nervous when he first joined the computer training program and moved into the hostel.
Every month he would want to go home for the weekend and invariably he will not come back on Monday as planned. He would take a few days more leave just to stay at home with his mother, and we worried he might not come back to the program at all.
But there seems to be a slow change in him after joining the computer training program. He started responding in the theory classes. He enthusiastically participated in sports and was overjoyed when he won. He said, "It is a great feeling to win for the first time in a sporting event, thank you for the opportunity!" His confidence level also went up. And in March when he went home for the weekend, for the first time he came back as promised on Monday morning.
You changed Surya's life and gave him confidence to be himself! There are many other students with disabilites who need the same opportunity, and I hope you'll consider continuing changing lives.
Thank you again,
John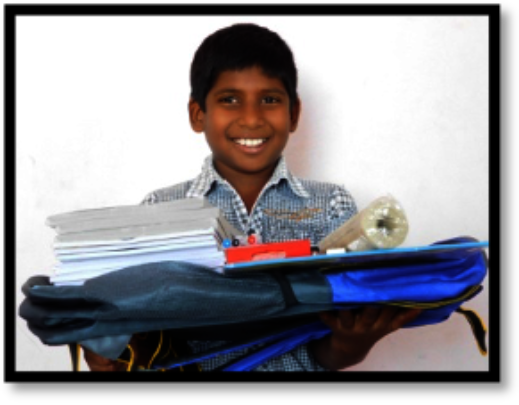 Dear Friend,
I am so amazed at your generosity. You took time out of your day to give poor children in India the gift of education. Thank you!
Prudvei is in the 5th grade. His parents move around a lot, as they are seasonal workers and go to wherever jobs are available. It is not well-paying work, and so they could not afford to send their son to school.
But then you offered hope! Your gift provides not only the funds needed to go to school, but also all of the supplies Prudvei needs to focus and learn!
Prudvei was so excited to recieve his new backpack, pencils, and books. He says:
"Thank you all. I really like all my new school supplies. This year I want to get good grades and learn more in football. "
Education opens up the door for children to better jobs and a better future. This wouldn't be possible without you - your gifts do not go unnoticed!
Warmly,
John
Dear Friend,
I am always amazed at your generosity! You are empowering women in some of the toughest situations.
Lavanya has two children, and when her husband died in a truck accident, she had no way to care for them. Lavanya hadn't completed much school, and so she did not have skills to get a job to pay for rent, her electricity bill, or even food every day.
But then, because of your donations, she was admitted to tailoring school! Now her sewing can bring a reliable income for her and her children. She even says: "This training gave me hope to live."
I hope Lavanya's story shows how much of a difference you are making in these women's lives!
Thank you again,
John
WARNING: Javascript is currently disabled or is not available in your browser. GlobalGiving makes extensive use of Javascript and will not function properly with Javascript disabled.
Please enable Javascript
and refresh this page.