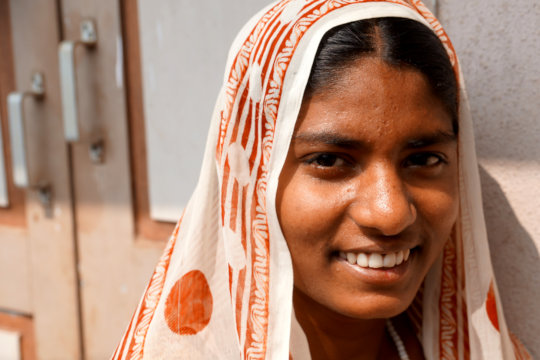 Life has not been easy for 27-year-old Anya. Married at 14, left widowed by HIV at 20, she was left, HIV positive, parenting her young daughter. Thankfully she had some support from her parents, who she lived with, along with her two younger brothers and daughter, now 10. She had a job at a massage center. Little did she know that her life was going to take yet another drastic turn. There was a raid at the massage center one day and Anya, along with others, was taken into custody and placed at the Government Vigilance home.
The staff got to know Anya, as she diligently attended all the sessions conducted by the caseworker. One of the sessions was an HIV awareness program. There were tears in Anya's eyes. She was not crying for herself; she was scared that she had not been able to test if her child was positive, the mother was afraid for her daughter.
Anya was eventually released from the Home and she was able to return to her daughter. She soon reached out to staff workers to say that she had been able to test her daughter and joyously report that the result was negative!
She needed further help with her daughter's education and with finding sustainable employment. Your generosity allowed staff workers to help with the educational need of her daughter and is continuing to work along with Anya to equip her to build her tailoring skills. She will soon receive advanced training and the possibility of helping sustain her family.
Success stories like Anya's would not be possible without your sacrificial gifts. More women and children will be rescued from the trafficking trade because of your generosity!
*Name and photo changed for safety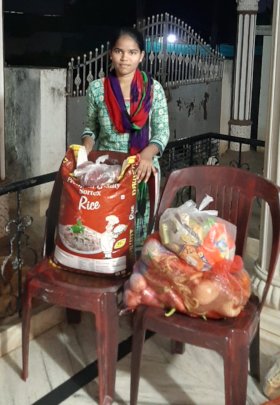 As Covid-19 has torn through India, children's education efforts across the country have been interrupted. To make things worse, lock downs closed market places and other essential resources.
But thanks to you, students were able to study AND were given needed supplies to get them through lock down! Food relief kits were given to the community, so that students could focus on learning instead of where their next meal is coming from.
Taking care of some of the most vulnerable in India requires a wholistic approach. Children can't focus on learning and gaining opportunities for their future if they are worried about what they will eat today. Because of you, even Covid couldn't interrupt a way to a better future.
Here's what Sudharani had to say about her life during Covid-19:
"We are poor and couldn't afford proper meals without support that we received from you. I was hoping that I would somehow learn and do well in my 10th class exams, so I'm so glad to be here and focus on my studies without worrying about anything."
Thank you for providing orphans in India the best chance for a brighter future, even in the face of crisis. Your generosity does not go unnoted!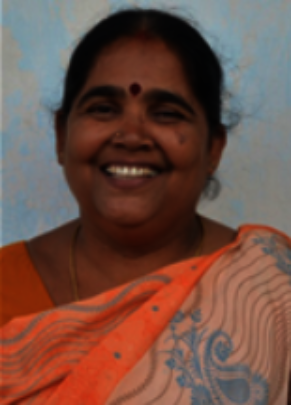 Lakshmi's husband is a daily wage laborer in the paddy fields. They struggled financially to support their children and afford basic needs. But then, Lakshmi was accepted into tailoring school!
Because of you, Lakshmi learned many sewing techniques and models for both women and children. Upon graduating tailoring school, she was gifter her very own sewing machine! Now she has the ability to make money herself as a seamstress in her village.
This is what Lakshmi had to say about her experience:
"I have richly benefitted from the tailoring school. I am thankful and grateful for the training and sewing machine. This training gave me confidence to earn money and to support my family!"
Thank you for providing opportunities for Lakshmi and women like her. You are changing lives!
WARNING: Javascript is currently disabled or is not available in your browser. GlobalGiving makes extensive use of Javascript and will not function properly with Javascript disabled.
Please enable Javascript
and refresh this page.