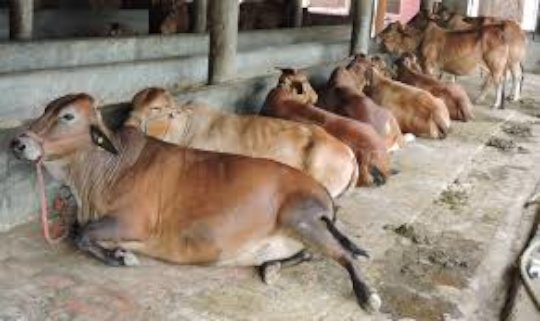 Barnamala Educational and Cultural Society hope you and your family stay safe and healthy.
Respected Donor
The whole world is in panic of COVID-19 and do not know, what will be the condition of tomorrow. Even in its worst form of spreading, our staff and volunteers including our board members are now on the field awareness to cut the connections and maintain the social distancing by our communities.
From time immemorial cow is being a holey animal not only in the religious sense but in eastern culture they treat it as mother because it is feeding a whole family good diet through its milk and related products like ghee, butter and curd like a mother is doing for her children. The urine has its diverse use to treat various dis-eases as well as to maintain normal life and as fertilizer, pesticide etc. The dung is used as fertilizer, as fumigating agents to avoid mosquito, insects and other harmful organism and as an energy source to cook food etc . Other various traditional use of cow urine is verified by scientific study . The various use of cow related products are previously discussed in our vedic scriptures. signifies the traditional use of cow and related products are worthwhile . The common traditional use of cow urine. Various synergistic activity of cow urine with different plants extract and other potential herbal plants. The feeding of cow milk to infants may have potency to lose GI blood and decrease the iron. To decrease the fat contents in milk various processes were carried out to remove the fat. Modification of milk fat contents to promote fatty acids usefulness to the human health become popular now and many other action are playing great role for making more nutritional and quality meat and milk product. Cow dung, an excreta of bovine animal, is a cheap and easily available bioresource on our planet. Many traditional uses of cow dung such as burning as fuel, mosquito repellent and as cleansing agent are already known. Cow dung is also used as a co-product in agriculture, such as manure, biofertiliser, biopesticides, pestrepellent and as a source of energy. As per ayurveda, it can also act as a purifier for all the wastes in the nature.
In this critical conditions, we feel unfair to ask for donation. Your own communities are also in struggle to get a helping hand. This is a global crisis, kindly help those who are in real need of your generous support
Thanks to all of our Supporters, Donors & Friends who made this possible! We couldn't accomplish any of this without your support. Also we assure you that your donations will exclusively support the welfare programs.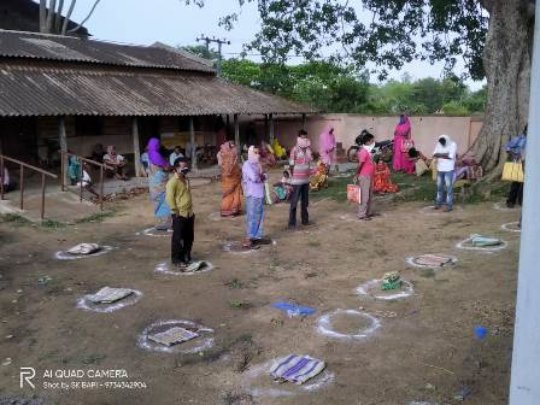 Hi,
Covid-19 has spread widely across India and the wide-ranging consequences of the pandemic. During this period, Barnamala Educational and Cultural Society has increased relief efforts to support families living in villages. We have provided relief kits for food, storing grain and personal protection. Our comprehensive awareness campaign on Covid-19 has focused on the symptoms of Covid-19, how to protect those most at risk, quarantine methods.
We are all extending our vision and benevolence to help impact and benefit the slum dwellers in various locations. We have distributed and emphasized on the importance of Sanitation which included Masks, Water, Sanitizers and Hand Washes to the homeless people.
Migrant workers have embarked on a treacherous journey back to their homes, mostly to rural villages. They have lost their jobs and can no longer provide an essential means of income for their families. When they arrive home, they become an extra mouth to feed, putting pressure on already meagre household resources. As a solution for this, we have initiated activities to provide people with locally based jobs that focus on land and water resource development. Additionally, our teams are preparing plans with farmers to arrange seeds and other inputs needed for the monsoon agricultural season. We are also reviewing our programmes and resume them gradually whilst adhering to the social distancing norms. Many of the places, migrant workers and daily wage worker families haven't received any support as they are slightly off the beaten path and that's where we will keep supporting and extending our covid-19 relief.We are request all of you kindly Donate.Barnamala Educational and Cultural Society is a small organisation.Kindly donate.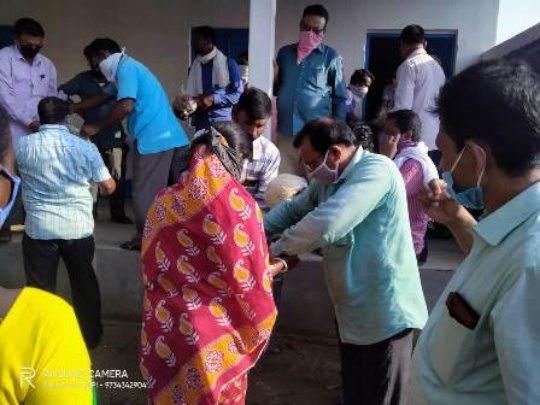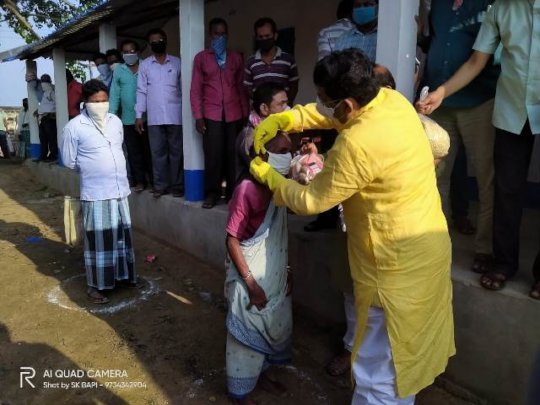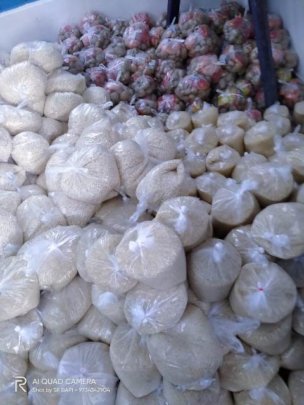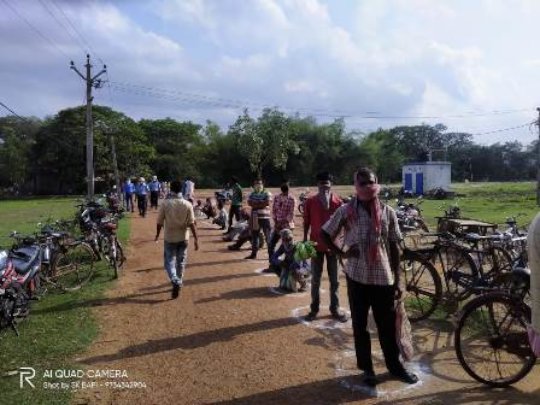 Independence Day is celebrated on15th August to commemorate its independence from British rule and its birth as a sovereign nation on that day in 1947. Flag-hoisting ceremonies are conducted all over the country. Barnamala Educational & Cultural Society truly believes that helping the needy is the best celebration for this special day. COVID-19 pandemic time we are celebrate Independence Day.The most iconic image of India's fight for freedom is the Dandi March led by Mahatma Gandhi. The frail, yet tightly-knotted musculature of the Mahatma, with a band of men and women following in his wake, is entrenched in the national consciousness.The defining images of India's Independence are the many visuals of Partition, of millions walking through devastation, horror and starvation, to arrive at their nation.Perhaps, what best defines our current times are the images of the thousands of homeless migrants walking home, given four hours to prepare for the largest lockdown in the history of the world. For more than two months, thousands have been walking without food, shelter, or basic sustenance, to reach their homes.These are the invisible men and women whom we cannot see or hear and will not speak of. We are akin to Gandhi's most loved allusion: the three monkeys who "see no evil, hear no evil, speak no evil"Some perverse impediment seems to be preventing the state from providing minimal relief. Economic packages and a slew of measures have been announced, but nothing that even begins to address the migrants' problems.The distressed migrants are still struggling to reach their homes. Every day, on the news and across social media, we are bombarded with images of these families, living and dying on the roads as their exodus continues.on this day we are provide food and ration to poor people in our. Working area.As COVID-19 continues to spread, the future has never felt so unpredictable. These are challenging times for us all, and we hope you're in good spirits and health! Right now, we're doing everything possible to sustain daily operations and provide services to our community. While there's a lot of uncertainty, we know that we need to adapt fast to our changing reality. Now, more than ever, our community needs us. And we need you.
DONATE TODAY: LINK - https://www.globalgiving.org/donate/11419/barnamala-educational-and-cultural-society
Thanks
.
WARNING: Javascript is currently disabled or is not available in your browser. GlobalGiving makes extensive use of Javascript and will not function properly with Javascript disabled.
Please enable Javascript
and refresh this page.