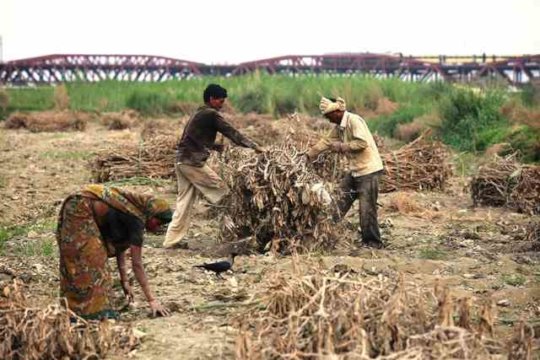 Hi
Blow your conches, clang your thalis, the men, the women, they leave the town.
Light a lamp, switch off the lights, a thousand will die by night.
A child is born, it looks bewildered.
This strange, this grey, this road, his birthing way,
His mother, cold,
Waited, with last breath,
Him to hold.
Go ring your bells and dance awhirl,
A woman has died, a woman has died!
Sing songs of Gods and their grace,
Announce millions to save the human race.
By decree Gods, their love s, their hates
Their stories, their immortal fates, enter homes where people wait.
A finger wags, listen and learn, abandon vice, be cleansed, and watch gods face.
Wait, wait, they speak of an age
When the earth will fill with rage
It is written, proclaims the knowing sage
This story old as human fate
Its melancholy, its disgrace
Will find good end
When men will look up and rise
In this period kindly help us