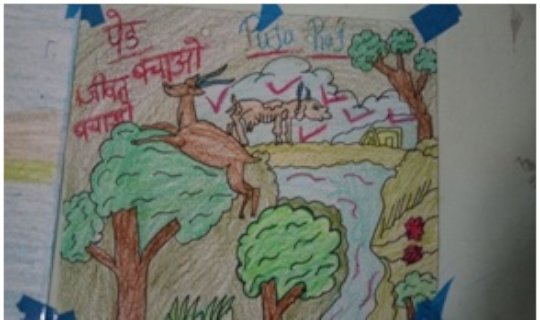 Hope for tomorrow
Dear Supporters and Well Wishers
Heartiest Greetings from Lord Buddha Home for Children!!
As we know LBHC (Lord Buddha Home for Children) has been working with the most disadvantaged children to provide them better health care, education opportunities and protection from physical and mental exploitation. The children live at our home, go out to schools and have a packed schedule with full of activities.We do all, that is required to make these children enjoy a better quality of life. We hope to bring happiness to the lives of these children, with care and love.
The activities of this quarter are as follows:
Activities done in Summer Vacations: Summer vacations was started from 20th May and ended on 18th June. Children enjoyed a lot and also completed their holiday homework and projects. Counsellor of children organised the drawing competition and all the children participated in this activity. Some of them made the beautiful drawings. By this activity, children got the opportunity to show off their talent. In this duration children also got the result of their exams and all performed very well in the examination. They were congratulated by the senior staff. New foot wears distributed among all the children. Children became very happy by getting new footwears.
Celebration of Environment and Yoga Day: On 5th of June Environment day was celebrated in LBHC. Children planted small plants on the LBHC campus and some of them delivered the speech regarding the importance of the healthy environment. On 21st of June, Yoga day was celebrated in LBHC. All the children and staff participated in this programme. Yoga is the part of the daily routine of the children so children love it.
Some of our children are now completely focusing on their career. A boy name Sumant, has taken admission in Himgiri University, Dehradun, Uttarakhand for Agriculture engineering. Pankaj and Vikas have taken admission in a technical institute of Ranchi to do the technical course.
Apart of this, regular activities like campus cleaning, fruits and sweets distribution, maintenance of health hygiene and discipline, counselling and meetings, medical check-up etc are continuously running as usual.
We are extremely grateful for all the support we received from you.Thank you again for your investment. We respect everything you do.