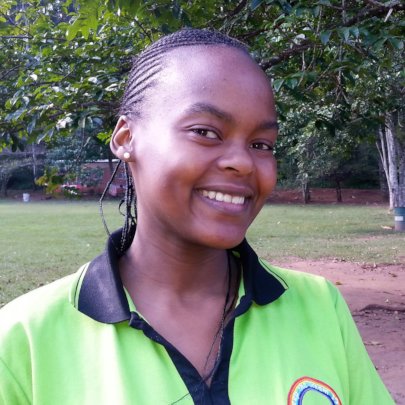 Avuxeni, greetings from Greater Tzaneen!
What an amazing gift you are to the children of Mopani District! Your support goes beyond words. I am truly humbled when I say this, your belief in the work we do, your support in the work we do, the personal messages of encouragement I receive are truly above and beyond. Thank you!
The bottom line is we are only as effective as the support we receive, your funds help us help those in need, those who have lost hope, those who are struggling. Your support gives us hope as an organization. It is tough doing the work we do however knowing you have our backs lightens the load considerably. Please consider just dropping me a line on keepthedream196@gmail.com so that I can share with the staff your encouragement now more than ever.
We, as a nation, have entered Level 4 Lockdown, again. Currently, we have 154,000 infected with Covid that we know of, however, I am sure the number is at least 10x higher because people are not bothering to test especially if they are living with someone who is positive. Over 60,000 have died but on the brighter side over 1,740,000 have recovered.
Level 4 means that we are working from home where possible, that we can no longer meet as large groups but rather as individuals. We could see that the 3rd wave of Covid was coming and prepared materials/programs in advance for the children to continue with at home.
Over the course of this week, we are going door to door, to speak to parents about the programs, meeting with the children, encouraging them, identifying those at risk once again from food insecurity due to the lockdown. Once again, many parents have lost their jobs as owners of small businesses have not yet recovered from last year's 4months Level 5 lockdown where the economy ground to a screaming halt.
We have been able to distribute seeds again for seed gardens and community gardens where permission is available. We have the Tide Turners Program which is about raising awareness about pollution in the ocean and rivers caused by plastic. Another program is the Sustainable Development Goals where children learn about Clean Water and Sanitation, Clean and Affordable Energy; Decent Work and Economic Growth; and Sustainable Communities.
What I love about these programs is the application, for example under the Decent Work and Economic Growth the children learn about entrepreneurship. They have to identify a product opportunity, market their idea, raise cash flow, sell the item and eventually expand their idea. Micro-businesses are the future, this activity will get the kids thinking short and longer-term. I wish I had had a program like this when I was growing up. I have had to learn these skills as an adult which is not always easy.
Looking at Clean and Affordable Energy focuses particularly on using solar as a means to cook, the children get to experiment with making solar ovens that reduce electricity costs and are clean energy. They are also will do home electricity audits and create ways for the household to save electricity and therefore money. Another portion of the project is understanding the importance of purifying water before consumption and what are the various diseases that we will be at risk of if we don't use clean water.
This is just a brief introduction to the projects we are running during the Lockdown, all these activities will assist the children with their school subjects as well, so when they return to school, hopefully, they will be a bit further ahead of their peers.
All of this YOU have made possible. You bring hope, you bring real hope and real change.
Thank you
Blessings
Louise
I started scouts in 2003, as one of the children who were on the pilot phase and immediately loved it. I was a scout for 6 years and I have made so many friends. My most precious experience was when I went to Johannesburg for PLTU Course (Patrol Leader Training Unit), we were trained on leadership skills, how to instruct and first aid. Through the training I discovered my career path, I knew right away that I wanted to work with children.
After getting my Social Work degree I started working for Keep The Dream 196, I have been enjoying it because one of my deepest passions is working with children. Through KTD196 I have been given the opportunity to change and amend the National Scouts Programme for children throughout South Africa to make it achievable for children in rural and developing communities.
One of my special moments as a Social Worker was when my colleague and I were helping out at one of the school groups under Keep The Dream 196. I was in charge of the scout group (age 11-15) and it was doing well, the children were coming to the meeting and actively participating. During one of our troop meetings, a school teacher came with a young boy, looking very angry and she didn't know what to do with the boy. When she came to me her immediate words were "please help us with this little thief, I am tired, the school is tired and you are our last resort". After she said that she didn't even wait for me to respond, she let go of the child and left.
Most of the children in the group started rejecting the boy as well because he was a thief and they didn't want any of their stuff to go missing. After the 1st meeting, I asked some of the leaders in the group why they didn't want him in the troop. They explained that the boy was a thief, he steals pens just to throw them away, he lies and he sometimes doesn't sleep at home. I was very worried that the boy sometimes didn't sleep at home, I had to get more information on him. I decided to go back to the teacher who brought him and asked her to tell me a bit more about the boy she brought to the troop meeting.
The teacher explained that the child was basically staying all alone, his mom had a drinking problem and his grandmother sold alcohol as well. The boy practically takes care of himself, he sometimes steals money from his mom not to use it but just to stress his mother. She never attends any parent meetings or cares about how her child is doing academically. The teacher also explained that his grades have been dropping for a while and his mother doesn't care at all.
The following week the boy tried running away from the troop but I called him and asked him to come and he did, I told the other children that we are not perfect and should support each other. The little boy smiled and he asked if he can part of a patrol. He continued coming, he was very active within the troop and I saw how children were starting to accept him and had stopped calling him a thief. The boy started living a positive life, children who were staying next to him explained that he was always home and had started playing soccer. He was no longer stealing from his mother and would sleep at home.
Through Keep The Dream 196 I have gained a lot of experience in community development, project management, training in Gender-Based Violence, and my self-confidence has improved as well. I have also had the privilege of representing KTD196 at the International level in Thailand and Kenya working on Child Protection Policies because of my Social Work Degree. I am now also working with the World Scout Movement on the Safe Scouting Policy.
KTD196 has opened up so many doors for me to grow and develop but also to influence and bring hope and change to others. The children see me and they see that they too can reach their dreams!
Thank you KTD196 you will always be my home!
Nkulu
Links: