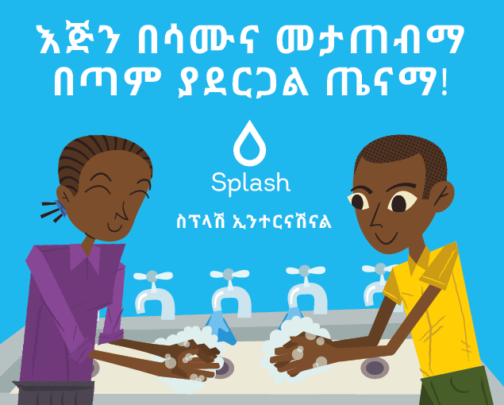 While many members of the Splash team are busy focusing on the installation of filtration systems and maintaining existing infrastructure, Splash understands that supplying clean water for kids can only keep them healthy as long as they pair it with safe hygiene habits. This year Splash celebrated World Water Day and Menstrual Hygiene Day with events at primary schools across Addis Ababa. Schools in Addis tend to be enormous in size, some having more than 4,000 primary age students at one campus alone! Through 32 different events, we reached 48,543 attendees with the message that every child should practice good hygiene.
Over the years, Splash has introduced hygiene education and sanitation interventions to many of our programs. These behavior change programs include a combination of "hardware" – child friendly WASH infrastructure – and "software" – programs that target children and adults, like hygiene clubs and parent associations.
Since 2016, behavior change programs have been a major focus for Splash in Ethiopia. Using Splash supported curriculum, many schools formed student hygiene clubs that promote health and hygiene in school among peers. They also organized massive soap drives where schools in Addis have so far collected 13,710 bars of soap!
By the end of 2017, we aim to lock in our implementation model through clear global standards and guidelines for urban WASH-in-School projects. These standards and guidelines are critical to enable our next stage of growth as we look to scale our impact.
Splash has big goals for Ethiopia – 100% coverage for every government school across Addis Ababa. Success will bring over 400,000 kids clean, safe water for years to come. The first half of 2017 has continued to pave the way for scale, replication, and completion in Addis Ababa and (eventually) across Ethiopia. Since our last update, we have completed one major WASH in Schools project, bringing clean water to 1,510 new kids!
Today Splash served 57,194 children at 35 schools, 10 orphanages, 5 shelters, and 3 hospitals in Addis Ababa.
Thank you for taking the time to read about our exciting progress in Addis Ababa. It's only with the support of people like you that our goals are attainable. Your donation to Splash ensures clean water is a reality for thousands of children!
Together, we're making a difference.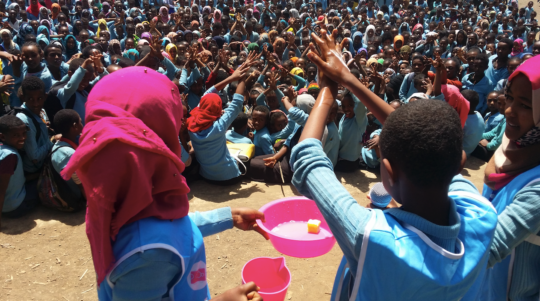 Links: