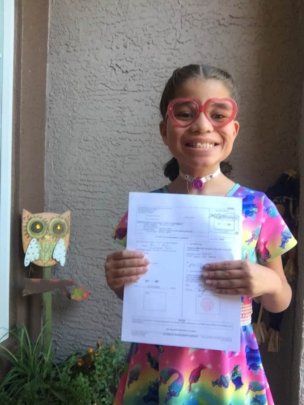 Crystal was born in Sacramento in 2008. Her parents were from Mexico and spoke little English and had limited resources and finances. The pregnancy was uneventful and without complications. However, soon after birth it became very clear that Crystal had a serious medical condition. Crystal failed to breathe when she was asleep. At 3 days of life Crystal was diagnosed with Congenital Central Hypoventilation Syndrome (CCHS), a very serious, rare and deadly disease. In order for Crystal to survive she would need to be hooked up to a machine (ventilator) that 'breathed' for her when she was sleeping. She would also require a tracheotomy (hole in her neck to her lungs) to connect to this breathing machine. The complexity of care that Crystal required was significantly more than her parents could provide and Crystal was placed in CPS custody. And this is where Crystal's story goes from sad to unbelievably terrible...
for the next 8 years of Crystal's life was spent in a hospital. Yes, 8 years.
Crystal resided in a peds-subacute nursing home facility for nearly 3,000 days/nights.
During these years Crystal was kept alive....but she was NOT living..
She had a bed, a tv and an iPad. No family. No visitors. No mom. No dad. Just hospital staff that was over worked and under paid.
She was treated like an invalid and was not taught how to eat, go potty on a toilet, or even talk.
She wore a diaper, had a G-tube for nearly all her nutrition and was spoon fed puréed baby mush 3 times a day. She was never given water in a cup. She was on a continuous pulse oximeter that acted like a ball and chain inhibiting her movement drastically. She did not communicate with others and her language was nearly incomprehensible. She ate inappropriate objects and required to be hospitalized several times each year when she lived in the peds-sub acute hospital for various reasons. She was on over 10 medications daily. She would watch TV or play on her iPad all day, everyday.
In February 2016 Crystal finally got the chance to start living.
Crystal was taken in by an Independent RN foster mom and dad!
And this is were Crystal's story goes from unbelievably horrible to wonderful!
For the first time in Crystal's life she had a mom, dad, brother, dog and cat. She was LOVED! And she had 2 experienced ICU nurses caring for her. The consistent nursing and benefits of being in a loving home had a drastic impact on Crystal's health and well being! She now had rules, expectations and stimuli. She flourished and within 6 months she was potty trained, eating all of her nutritional needs by mouth (G-tube was removed), learning how to communicate, attending special ed school, running, jumping, riding a trike and on zero medications!
Crystal had MANY 1st experiences...she flew on a plane, rode a horse, watched a parade, went camping, played at the beach, went grocery shopping, played at a playground free from her pulse oximeter....
And Crystal continues to have many 1st experiences since she continues to grow and flourish. She has never been healthier (has not had a hospitalization since she moved into foster home) and she definitely has not been happier. And as of October 2017 her Independent RN foster parents officially became her legal guardians and Crystal is no longer a foster child!!!
Crystal is an amazing example of perseverance and how RN foster moms/dads are saving children with love and nursing through a program called Angels In Waiting.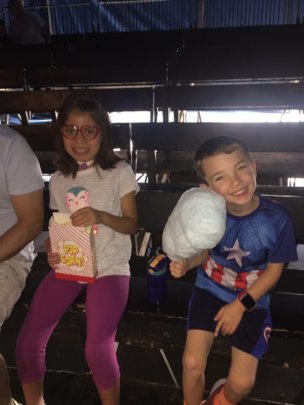 Links: