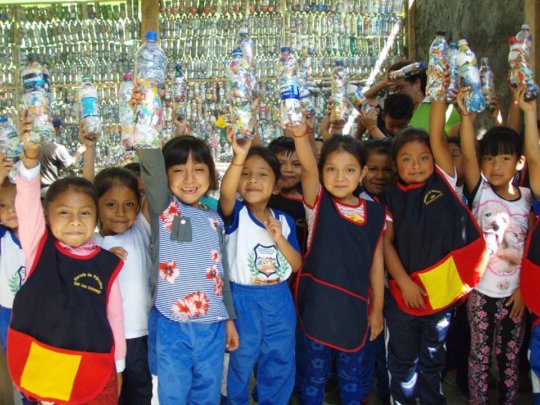 Our disaster relief shelter is done!
We finished this simple but beautiful eco-building. This is thanks to the collaboration between Suzanne from PuraVida Atitaln (one of the most experienced ECO-BRICK builders by far), young carpentry students from the local association, Carpinteros de Alotenango, our own team from LWH, and the help of endless children from the disaster relief site.
This eco-construction is made out of a wooden frame filled with more than 5,000 ECO-BRICKS, glass windows and a tin roof. It represents the movement in fighting against plastic pollution, and being more conscious about the welfare of our earth. Children from the refugee camp are now able to use this facility as a art/communal room to play, paint, learn how to play music instruments, or simply read a book.
Next week, the LWH Team is pleased to participate in the opening-event to hand-over the Eco-Art-Aula to the School of Alotenango. This was all done with your help, your donations, and your belief in us. Thank YOU for allowing LWH to support various communities in Guatemala!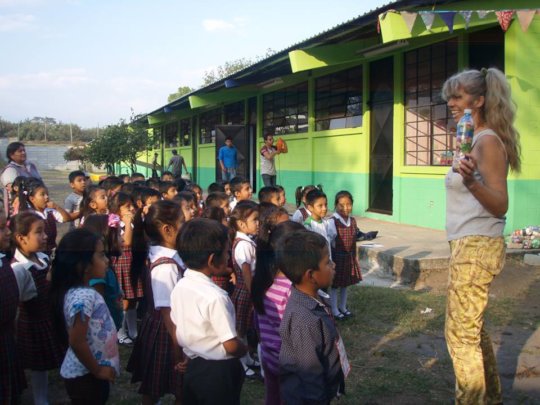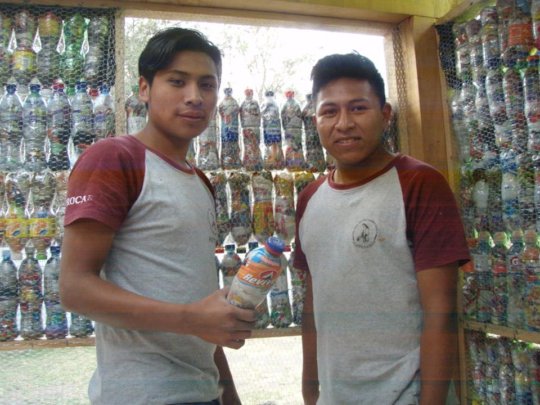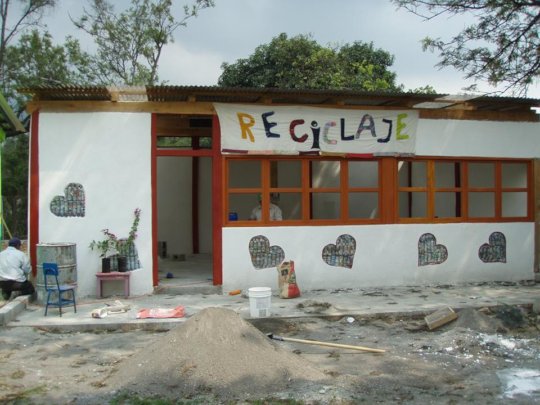 Links:
We would like to thank our special donors again who make the development of our Green Built school and education for our students possible. We have an update of your impact since "summer" break ended in min-January, and our students have returned for a new school year. Our school is growing, and we are excited to share this culmination of efforts with you.
We now offer another high school grade. We are thrilled to be continuing and close to completing our offerings of secondary education. This is becoming increasingly important as our lower grade students are moving up, and we hope to provide support all the way to university.
We have added 10 new teachers equipped to support our growing student body. These teachers are primarily for our high school grades, as our high school programming is expanding. It has been wonderful to see so many new faces a part of our community!

We have just started our 2nd Green Building Academy on the 1st of March, with 5 eager and motivated participants joining us for the month of the course. We are excited to get going on building a new sustainable home from the ground up, starting with the foundations, whilst also working on a halfway finished LWH green building house next door. Our participants will therefore get a chance to practically work on many different stages of green building, from start to finish. We are hoping to build a community of green builders that spread these urgent values and teachings around the world.
In a small community called "Santa Maria Sibaja" in the valley of the Fuego Volcano, we are now constructing a Health Center for the community. In this disaster relief effort we are partnering with REKKO, who provide medical services, and the Ministry of Health to bring healthcare to more than 105 families. The center is built out of bamboo, trash-bottles and rammed earth tires. Locals are learning how to use local materials and repurpose their own trash. We are excited to have this new Health Center by the end of March.
Thank you for your generous support that allows our students to learn how to tackle issues in their communities, whilst allowing families to benefit from their growth. We will be providing updates on other developments in our school, as well as the projects and initiatives our students are able to produce for the community. Please consider supporting our school further throughout this 2019 year as we are excited to continue this expansion. We appreciate your support and always enjoy the opportunity to share our stories with you, the people that make them possible.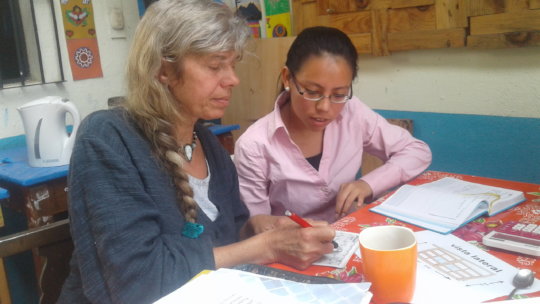 This update on our disaster relief efforts comes with both good and bad news!
First, the not so good news.
Unfortunately, there were such heavy rains in mid-September through the end of October in Alotenango, that all project planning was flushed away by Mother Earth herself, almost. Those tropical rainstorms made it impossible to set up the wood structure for the Playtime and Learning Center we are building. We all had to pause and wait for the rain to end which gave us time to re-plan the project.
Now, the good news! After our latest meetings with PuraVida Atitlan, the Carpinteros Alotenango and the Municipaly of Alotenango, we have got the ball rolling again. Next week, three young carpentry students, guided by the vocational course teacher, will start setting up the wood frame for the Center. Then, 1st thing in 2019, we are going to build the walls with over 5.000 eco-bricks, glass bottles and cob. A solar panel on the roof will provide electricity for lights inside and outside the Center. We had a slight delay, but we are coming back more organized and prepared than before.
We greatly appreciate your gift to the families who have lost their housing. On the next report you will see the final product of teamwork between NGOs, volunteers and locals. Thanks a lot, and stay tuned.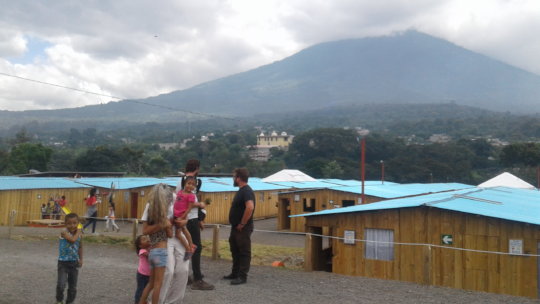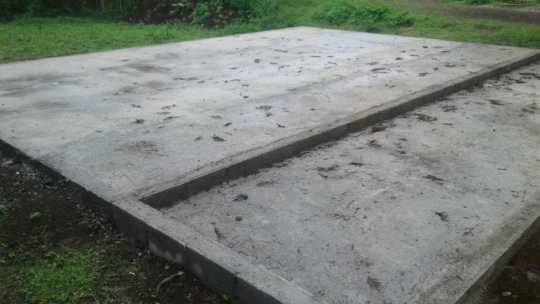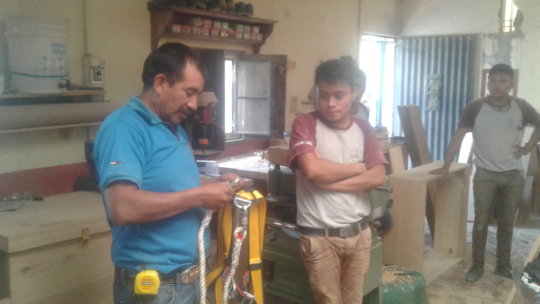 WARNING: Javascript is currently disabled or is not available in your browser. GlobalGiving makes extensive use of Javascript and will not function properly with Javascript disabled.
Please enable Javascript
and refresh this page.