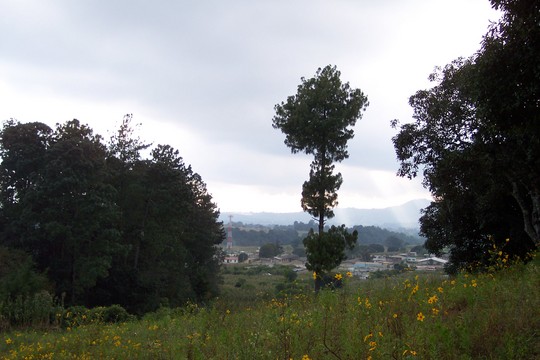 From the ground up.....The day before we departed from Comalapa we went to visit and walk the land. In order to get to the land we took a 15 minute walk through corn field paths outside the city of Comalapa. We met a farmer driving his set of cows home. We saw the sun's rays protruding from behind some clouds far to the west towards volcan Aqua which is near to Antigua. We also noticed that the land is rich and healthy and has a steep incline. This is good for our building purposes because as we level the land we will use what we excavate to pack the tires. The careage has five mature avocado trees on it and they were full of fruit. We took this as a fruitful sign because we love guacamole! here are some pictures toi give you a fair view of the land that awaits the vocational school.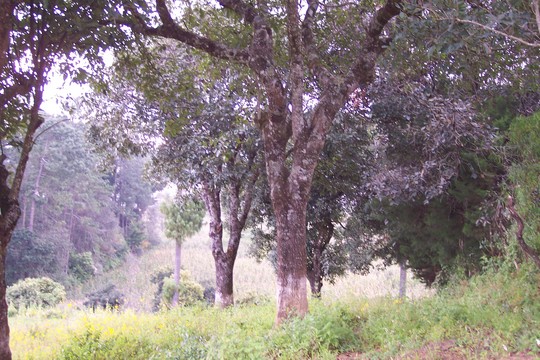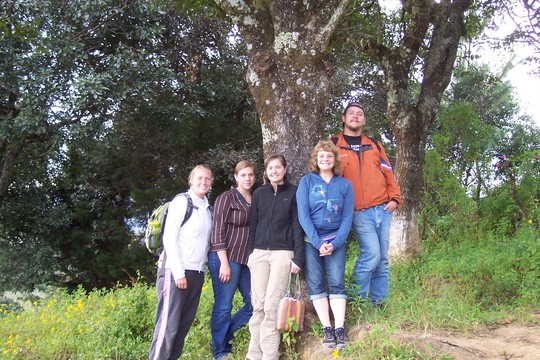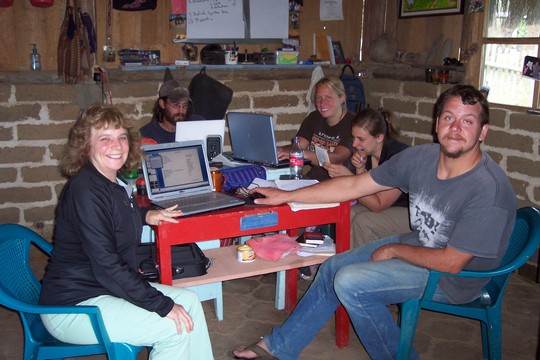 On Wednesday, the Parque Chimya staff and volunteers, consisting of intern Kari Ramsey from Oregon State University, volunteer Cali Olds from Wisconsin, Adam Howland, Matt Paneitz, Cat Brandon and myself, worked straight through on the documentation for the upcoming North American tour that Matt will be taking in November. Pictures were uploaded, excel files managed, PowerPoints were created and summaries constructed. This is an exciting time for LWH as we take the show on the road! Our objective for the tour is to visit four US cities in 30 days speaking at churches, synagogues, radio shows and in college student unions. We hope to garner interest and support for our school which we will begin to build in January. The neat thing about our school, that I keep repeating, is that it is being built economically in an ecologically conscientious fashion because it will use recycled materials like tires and trash-filled bottles. We want others to know that even though a country is poor it can still be innovative and it can still raise itself up from its trash!! I also visited a recycling center in Comalapa. Started by a Norwegian volunteer from Comalapa's sister city in Norway, it is the only recycling plant of its size in all of the Department of Chimaltenango. Residents can bring their trash, including common materials such as old boots and old buckets, and receive cash. A beautiful idea. Check out the pictures in this update to see what I am talking about. Thank you for all your contributions. We will work to continue to earn the respect that your donations have given us.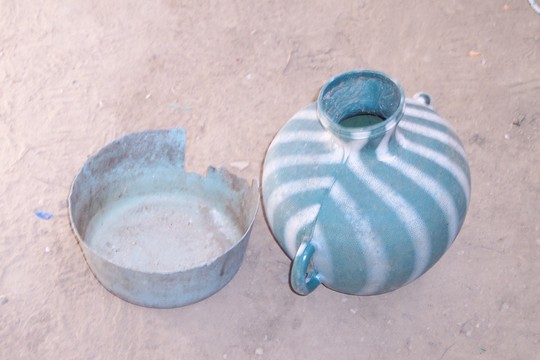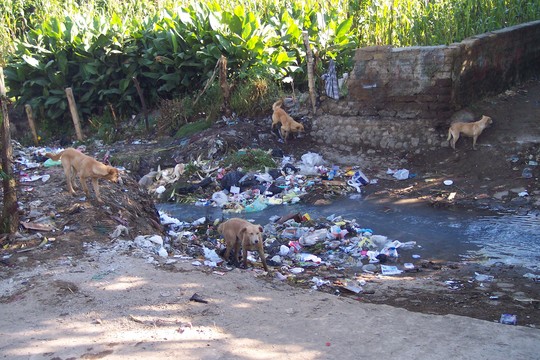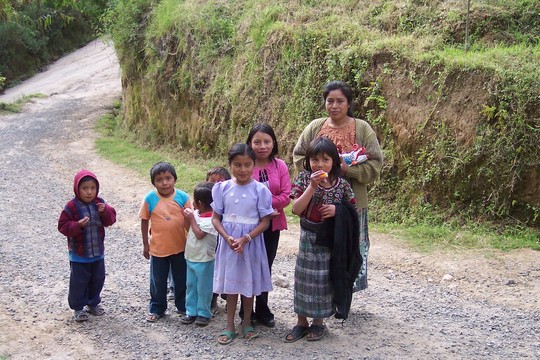 I arrived in Comalapa yesterday to view the completion of the tire house and begin work for our GlobalGiving Challenge. I was greeted at Parque Chimya by a mother and a group of 6 children happily enjoying the well cultivated gardens and the beautiful fields. They were eager to pose for a picture and I have included it here. The tire house is now occupied and has a functioning kitchen and running water. This is a successful prototype for future building. I climbed the steep hill and found a group of boys and young men having a competitive game of soccer on the grass soccer field on a sunny Sunday afternoon. All is well and thriving at Parque Chimya.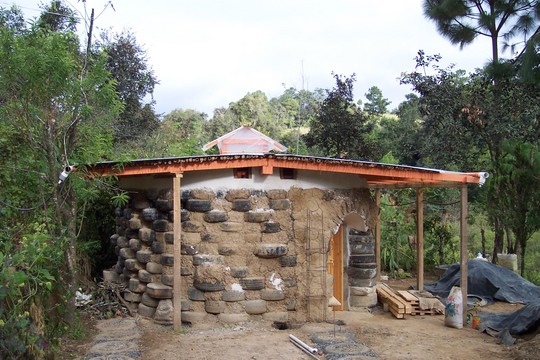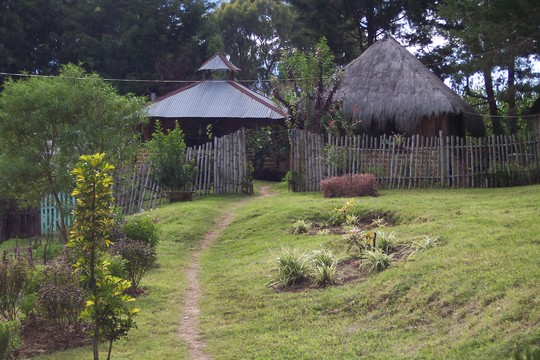 WARNING: Javascript is currently disabled or is not available in your browser. GlobalGiving makes extensive use of Javascript and will not function properly with Javascript disabled.
Please enable Javascript
and refresh this page.