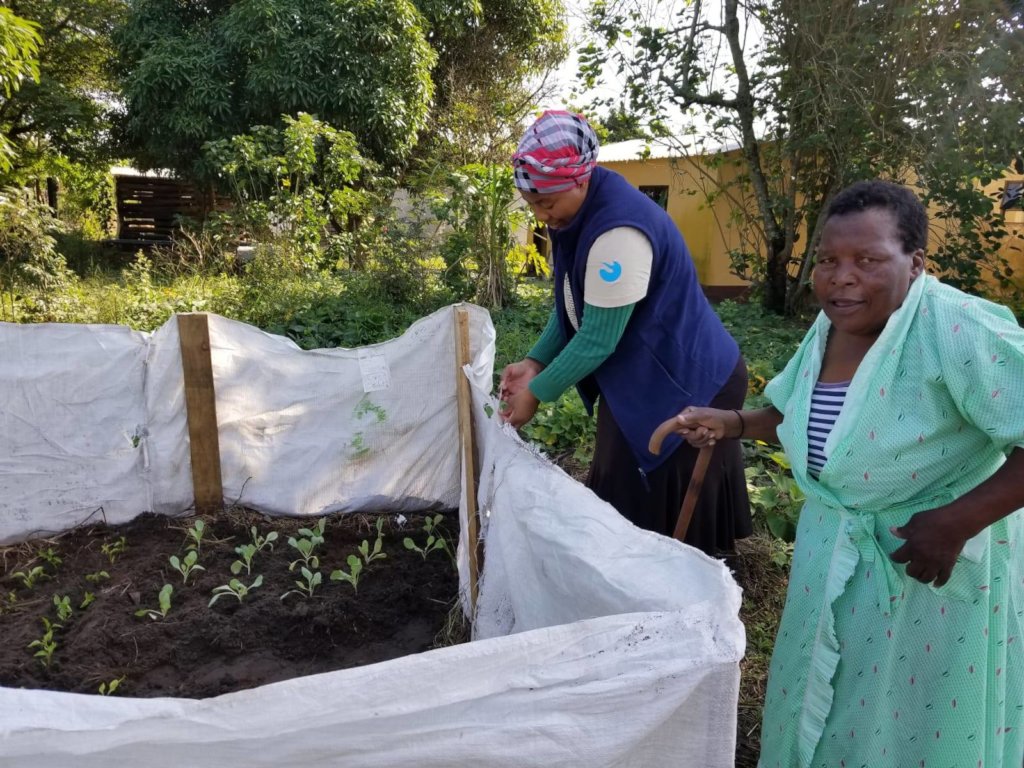 Home Based Care in St. Lucia recently was re-evaluated to make sure the project is absolutely sustainable and to have a long term impact! In return, a majority of our home based care patients now have small vegetable gardens which are maintained by the family members and support of the African Impact volunteers. Additionally, it has been wonderful to see one of our Women's Support group (Ezwenalisha group) also grow seedlings in their vegetable garden to support these medical patients.
Since the beginning of June, we have fenced five in home gardens including the transplant of seedlings. Of the six different seeds (carrots, lettuce, spinach, beetroot, cabbage, onion) planted in the Ezwenalisha garden last month we were able to transplant both beetroot and spinach this month. We're planting roughly 40 seedlings of each crop alongside our patients in their in home gardens.
35 patients were visited in the past month and we are eager to hopefully increase our numbers next month. However, within these 35 patients, 8 were wound care and 6 were physiotherapy.
We visited six homes in the month of June. Volunteers assisted in cleaning around the house including sweeping and mopping, picking up rubbish outside, preparing and cooking food for the week, and fetching water for families. In addition, we completed two small building and refurbishment project. These included repairing the fire damage and painting in the Councilor's office, along with cementing outside stairs for a blind couple.
Overall, we are very impressed with the progression of Home Based Care and excited to watch all their gardens prosper. Thanks to everyone who has kept in touch and if you wish to assist in setting up a garden, please get in touch!