Hello from Zanzibar!
Introduction
We are very excited to tell you about the progress of our project to build a computer classroom for the Welcome Ideas school in Zanzibar. In mid-August, we received over $6,400 USD from the Global Giving Fundraiser that you so generously supported! We have transferred those funds to our bank account in Zanzibar and are already in the process of setting up the classroom, securing the equipment, and scheduling our upcoming IT classes.
Classroom Set-Up
To prepare for classes in the computer classroom, we painted one of the walls with a screen - so that our teachers will be able to "demo" different program features and functions for the students. We also installed a whiteboard, to aid in instruction, as well as tables and chairs for 24 students.
To protect the computers that you so generously helped us purchase, we are working on a variety of activities to prepare the classroom to protect this investment. Computers are often a target of thieves on Zanzibar and this is especially true with schools that have computer classrooms. We have contracted a craftsman (fundi) from the local community who builds metal security doors & gates. He is building two locking metal security doors for us that will secure the computer classroom from the hallway and the outside balcony.
In addition to thieves, dust and the African heat also can wreak havoc on computers in Zanzibar. We have contracted with another fundi to help us fix the hallway and balcony doors to limit the dust that gets into the classroom. Finally, to maintain a dust free environment, we will need to keep all of the windows closed. As you can imagine, this will create a very hot classroom. To combat the heat, we have ordered an air conditioning unit for the classroom to keep it cool during the hot Zanzibar days.
Securing Equipment
As a result of the fluctuating power in Zanzibar, we will be purchasing voltage regulators to ensure the computers are not damaged. We will be purchasing 6 voltage regulators and 6 power strips for the classroom and have found a vendor who will be able to offer these to us at a very reasonable price.
The computers we will be purchasing will be laptop computers (since laptops will continue to work through all of the power outages that occur on the island). We are working with Stone Town Traders, an IT and office equipment vendor on the island, who is looking for the best price for 25 laptop computers for our classroom. 24 laptops for students and 1 laptop for the teacher. In addition to getting the best price, we also are trying to secure computers that we can purchase in phases (since we have not yet reached our $15,000 goal). We want to ensure that all 25 computers are the same, even though we will be purchasing 9 now and 16 more when we reach our $15,000 goal. To receive this quantity of computers, Stone Town Traders will be ordering them from Dubai. We are hopeful that the computers are delivered quickly without any customs delays.
Transparency & Anti-Corruption
When working in East Africa and ordering equipment in such quantities, there is always a concern about corruption. Any vendor that does more than $1000 USD in business with us is required to abide by and sign our Transparency & Anti-Corruption policy. We work diligently to ensure that all of our vendors meet the highest standards, since we do not want to be associated with vendors or individuals involved in corruption. Stone Town Traders has been provided with and has agreed to abide by our transparency & anti-corruption policy. They have read and signed our policy, so you can be assured that your donation is going directly to purchase these computers and not to bribes or facilitation payments for government officials.
Upcoming Classes
In mid-August, our first set of students completed short courses in Introduction to Tourism and Tourism Leadership Development. We are so proud of each of them and have attached a few pictures of these students with their certificates (they are very proud too). Each of these students have signed up for either Beginning IT or Intermediate IT, which we will be offering beginning September 23rd(as long as the computers arrive by then). We also completed interviews for our next set of short courses and about half of those students will also be enrolled in IT courses. In addition to these IT Short Courses, where students will learn the basics of Word, Excel, PowerPoint, and Outlook; students have also requested a Social Media Marketing class and a YouTube class – they are planning a YouTube channel where they can post videos of some of their skits and role plays that they do for class.
Open Computer Lab Time
In addition to the upcoming classes, we will be assigning each of the students' computer lab time through-out the week, where they can come in and use the computers to practice typing, work on assignments, and practice their new computer skills. Several of our students are working on starting their own businesses and will be using this time to do internet marketing, create reports, or build websites for their business. One student, Feisal, has opened up his own juice bar in Zanzibar (we've included a picture of him in front of his new juice bar). He is currently using Google Sheets on an old smartphone to enter all of the data for his income & expense reports. Thanks to your generosity, he will be able to come in and use one of the laptops on a regular basis to enter all of this information. Another student, Ashrina, just received a funding award to open her own spice farm and tour (we've included a picture of her receiving her award). Again, thanks to your generosity, she will be able to come in and use the computers to design a website for her new business.
Sisi Women & Children
In Zanzibar, women are often excluded from computer education programs beginning in primary & secondary schools. Unfortunately, this has a major impact on their future educational and career opportunities. We are now partnering with Sisi Women & Children, a Zanzibar based nonprofit, to help combat this trend and empower women in Zanzibar through technology and education (we've included a link to Sisi Women & Children's website below). We will be working with our female students and Sisi Women & Children to provide mentors to girls in primary and secondary schools who are interested in learning more about IT & computers. Our students will be able to share their new expertise and help these young girls learn how to leverage computers & technology in their lives, their education, and their careers. Thanks to your donation, our students will be able to take their skills and help a younger generation build their computer skills.
This is Just the Beginning
Over the next few months we will be training almost 50 students using the computers you funded. Within the next year, over 100 students will have benefit from having access to these classes and the computer classroom. Our only limitation is the number of computers we have available. We still need about $8400 USD to purchase all of the computers & equipment we need. If you know anyone who might want to help support this project, please consider sharing it via the Global Giving link below.
We can't thank you enough for your generosity and your support of this project. Some of our students heard about your generosity and put together a video for you to say thank you. Use the "Students Say Thank You" link below to hear them thank you for your donation to this project!
Thank you! (or as we say in Zanzibar "Ahsante Sana!")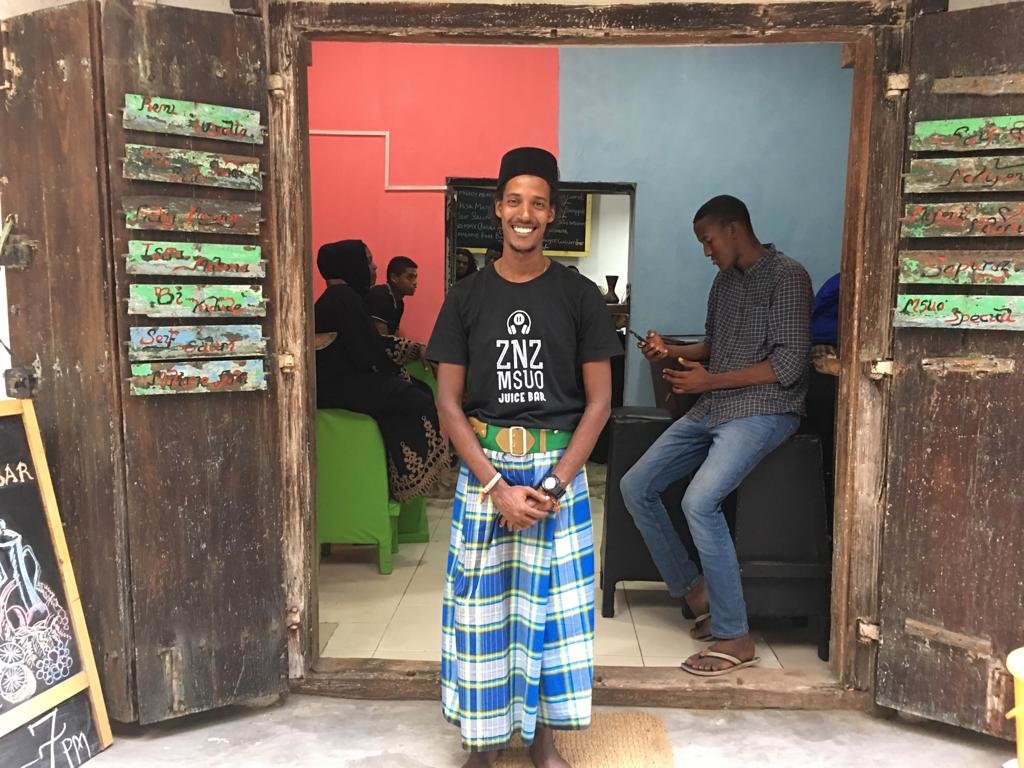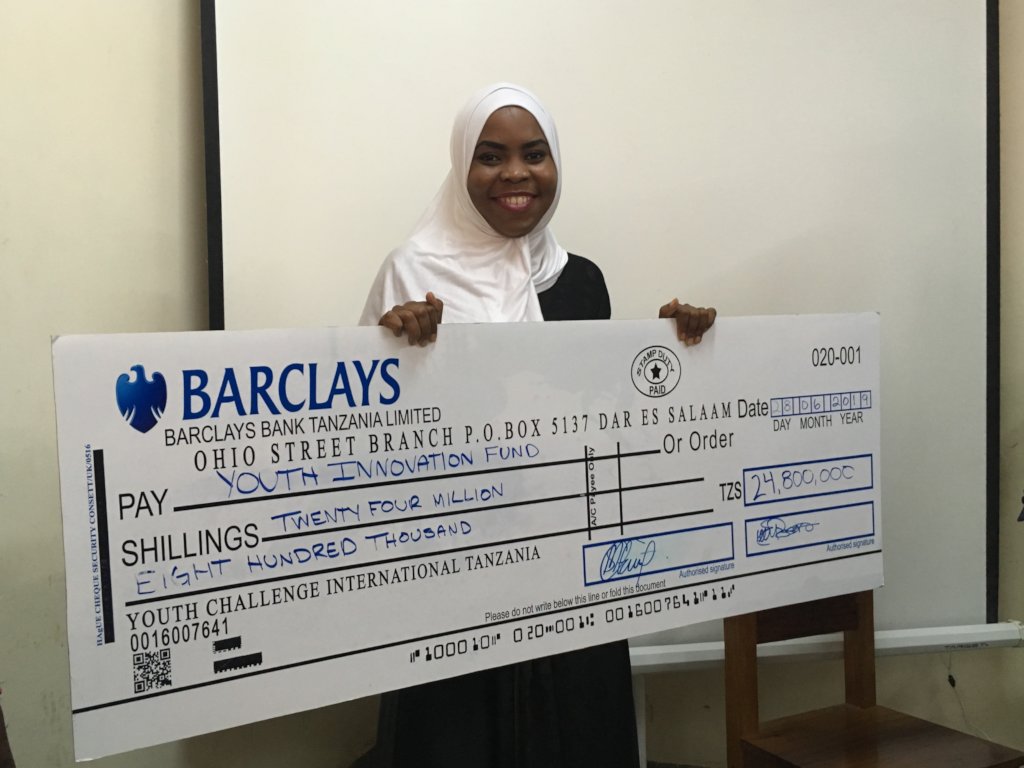 Links:
Attachments: