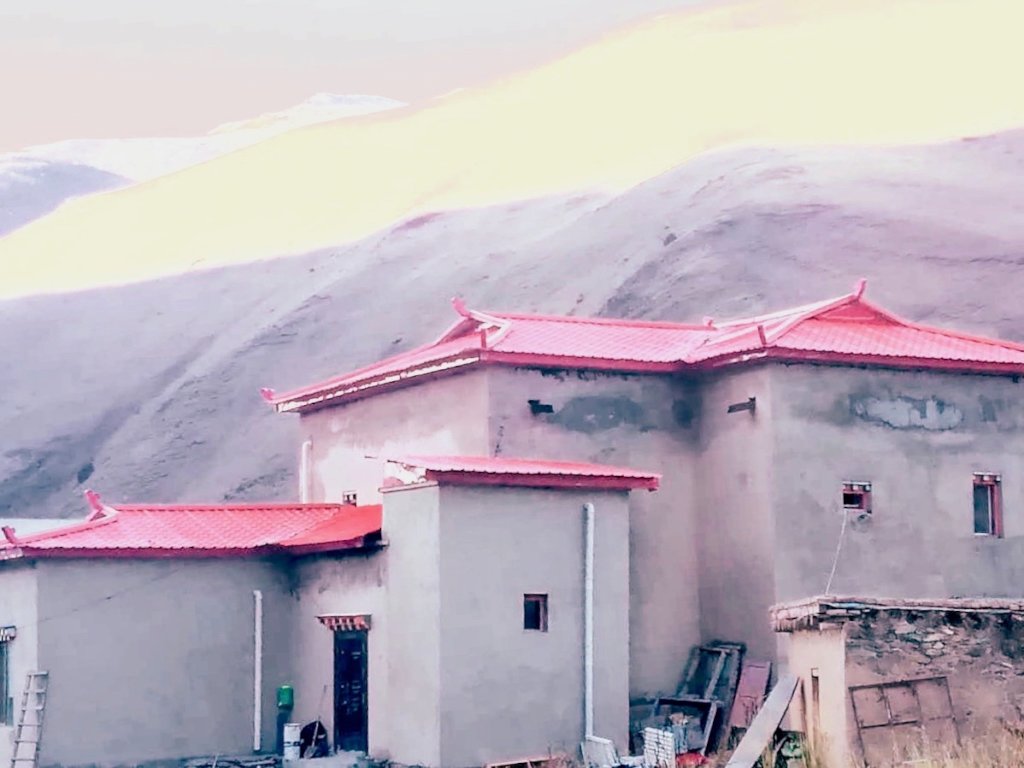 This year, Surmang Foundation's Dharma Sagara Clinic is isolated because of Covid-19.
So even the difficult travel to Qinghai Province and then 1500 km south at> 4000 meters, was made impossible due to the shutdown of air travel, not to mention the draconian measures such a social distancing and quarantine. Our Mother and Child programs which started in 2005, have been working well. This year the downstream effects of Covid effectively postponed the start of a second phase, a new health promotion program our foundation wanted to provide in 2020.
Despite our hubris as foreigners, since antiquity the region was also isolated. For Khampa Tibetans, social distancing is a traditional way of life. These peaceful nomadic yak herders, barley farmers and monks and nuns practicing meditation had never seen a foreigner until 1987, the year I arrived. This reason alone —the absence of primary care and mother and child health— ensured the sad reality that only returning visitors were death and disease.
That is, until the Dharma Sagara Clinic. Our clinic's work was not just a plug-and-play health center, but a gradual elevation of the culture of health, to chip away at the very patterns of life that made having a baby and being a baby a kind of Russian roulette.
This year's isolation has not impacted regular clinical operations — social distancing is a traditional way of life in this ethnic Khampa Tibetan region. Nor have there been outbreaks of Covid at Surmang. We are still treating about 1000 patients/month. In fact you could say that the last several months we've continued our work to the usual: full waiting rooms, pregnant moms, newborn babies, treating diseases like placenta previa, Hepatitis, high blood pressure, emergency medicine and trauma. Soon the snows, in this the Land of Snows, will return and Mother Nature's winter will once again have the last move in social distancing.
[The Nuns Project]
Back in 2019, 2020 was the year we were to start a public health program among the nuns to eliminate the scourge of h-pylori, hepatitis, and TB. The idea is to eliminate these diseases and then make the nuns agents of change in public health in the Surmang region, since the nuns and monks enjoy very high status among the Khampa Tibetans. To the best of my knowledge, this way of leveraging our status at the Monastery to make the monastics agents of change in the community has never been done before. But this year's Covid quarantine of foreigners and non Surmang Tibetans made these plans something we'll have to do next year.
[What can be done?]
So what could we do? We decided to complete the interior, the clinic's physical improvements. These have been furnishings and improvements such as the installation of a ceiling in every room on the 1st floor. The IKEA furnishings include 7 modern beds, sheets, quilts, pillows, nightstands, lights, cabinets for meds, a play area for children, a convertible sofa, a wingback chair, and finally Hunter-Douglas style window treatments to further insulate the building from the cruel East Tibetan winter. We also put the finishing touches on our new tiled toilet/shower. Last but not least is a washing machine —since water was installed two years ago.
[Wrapping it up]
When the furnishings are installed, we will have a clinic that is unparalleled in terms of function and taste. Although we have much further to go — a kitchen next year— I am very proud of this result so far. It will arouse the confidence and comfort of all guests who stay at the Dharma Sagara Clinic. I'm also hoping that in the future as eco-tourism grows for Surmang, that it will be a place of unparalleled dignity and comfort for those seeking to visit this extraordinary place. Please come!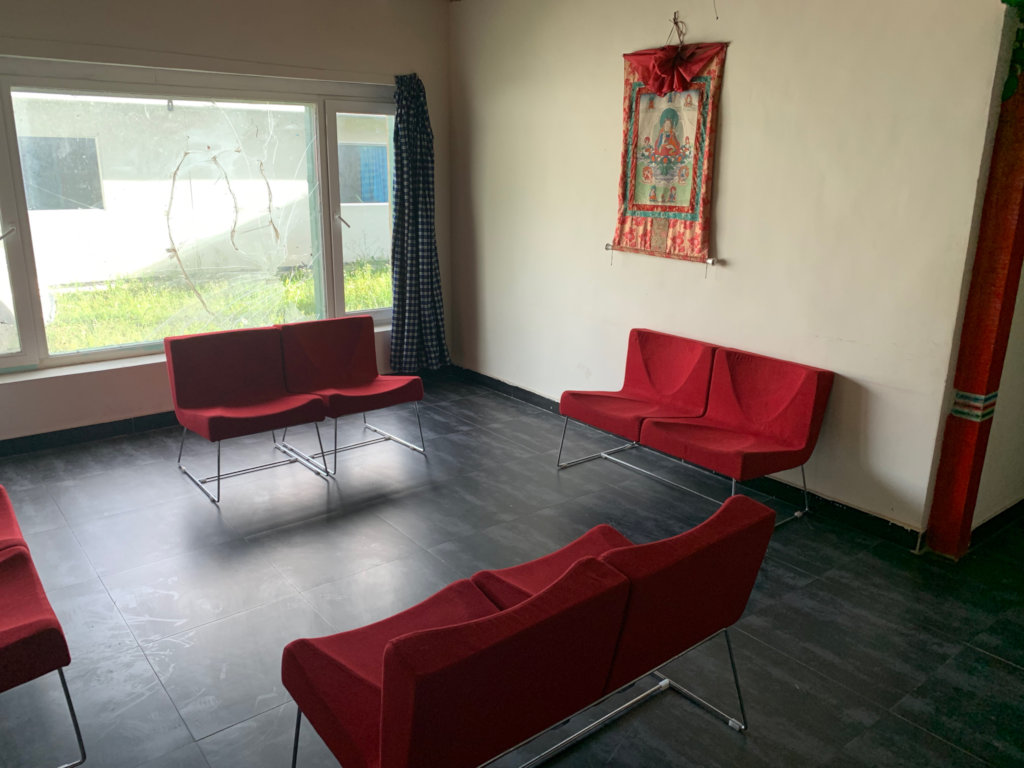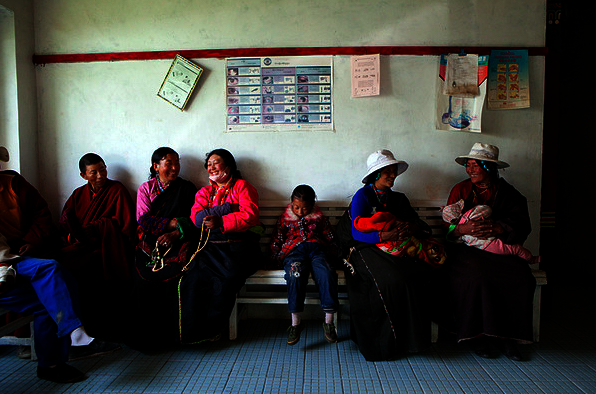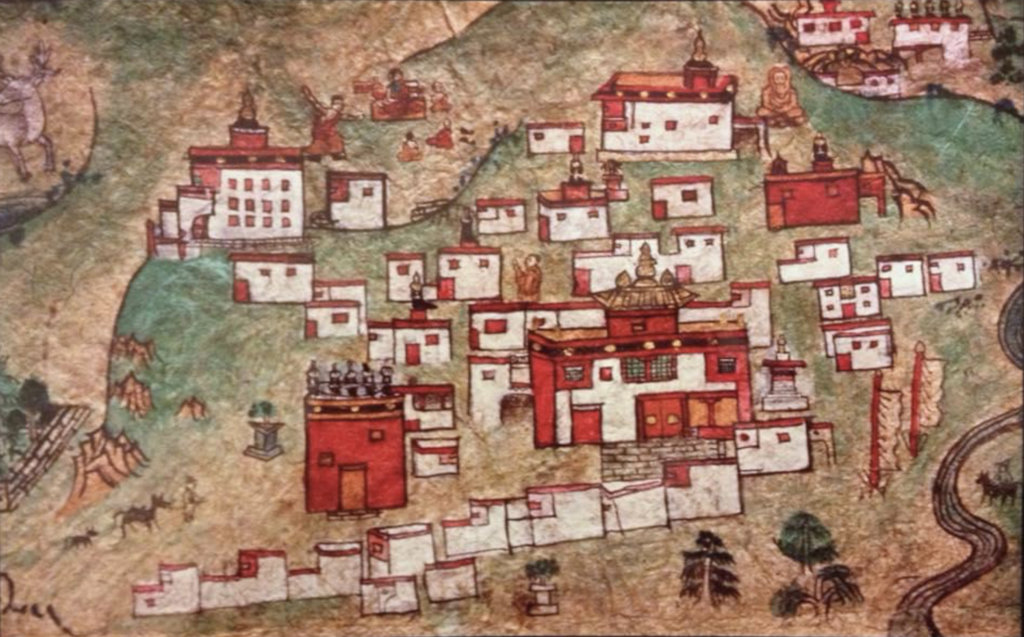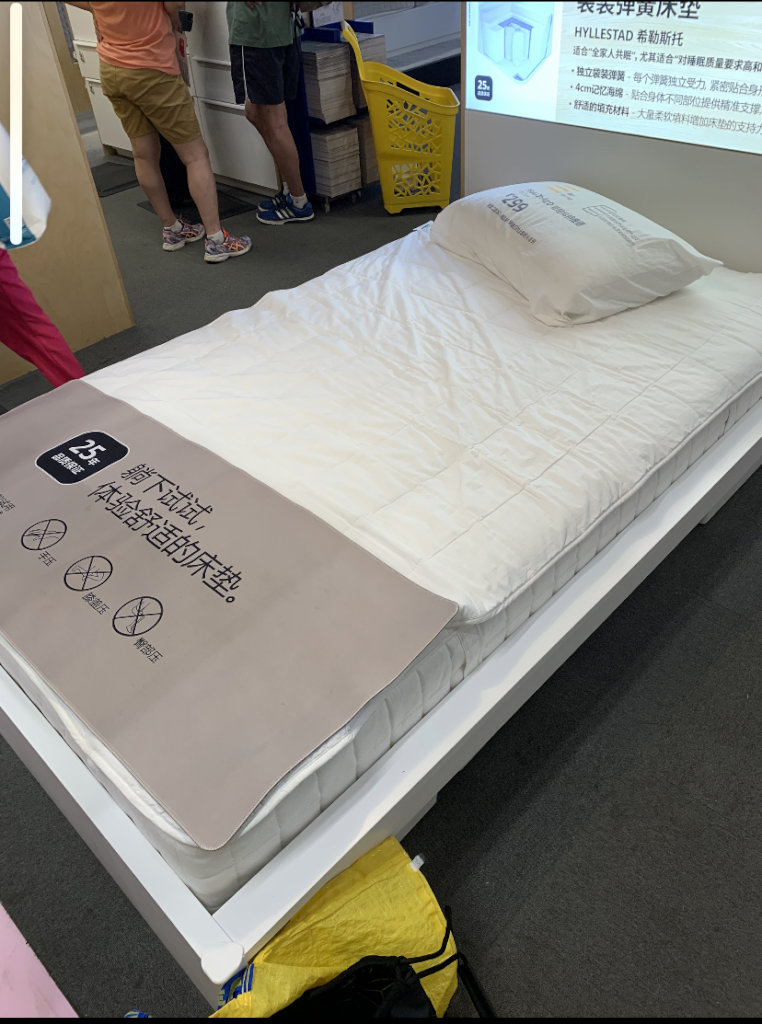 Links: