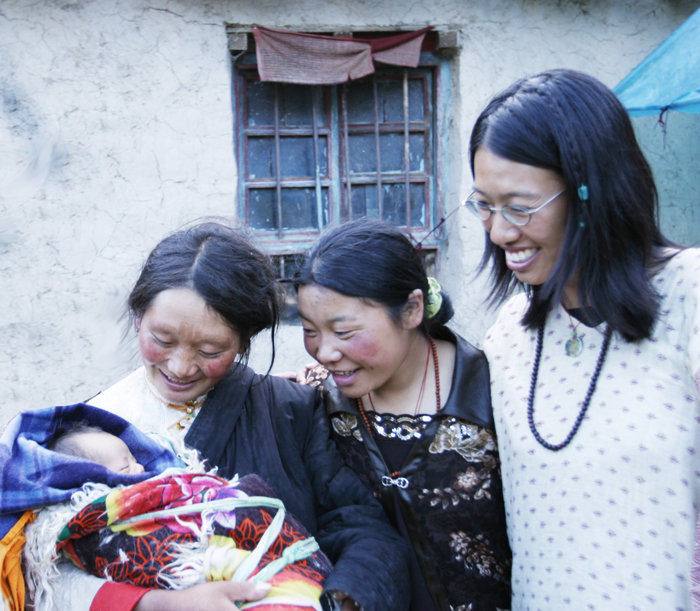 Today the top three killers in most poor countries are maternal death around childbirth and pediatric respiratory and intestinal infections leading to death in pulmonary failure or uncontrolled diarrhea. But few woman's rights groups put safe pregancy near the top of their priorities and there is no dysentery lobby or celebrity attention given to coughing babies.Laurie Garrett, The Challenge of Public Health
Background -- Yushu
Last year, in response to the devastating Yushu Earthquake, Surmang Foundation and the Yushu Public Health Bureau created a partnership to not only restore the shattered township clinics. The heart of the agreement was to take the Surmang Public Health Model and transplant it into the public health sector. The two principal foci for the Surmang Model, since 2000, have been highly skilled doctors and access to services in the far-flung Surmang region.
For people who haven't been there, Yushu Prefecture is like entering a Tibetan time warp. 95% of the population are ethnic Khampa Tibetan and about half of those are farmers and the remaining half are nomadic yak and goat herders. They had neither roads nor the wheel (except for prayer wheels) until the mid 50's.
These are a rugged people who live a tradtional pastoral existence of nomadic yak herding and alpine barley farming. It is an isolated place and one of the most beautiful places on earth. The region has 900 peaks that are taller than 5000 meters. Yet it is this very isolation and low population density that allowed their traditions to flourish, has kept government services --especially health care-- out of the reach of common Khampas.
Their barter economy and self-sufficiency flies in the face of public services that are fueled by cash. The result is not only that they are among China's 40 million "ultra-poor" (earning less that US14¢/day). The downstream result is among the highest infant and maternal mortality rates in the world. We've figured out that a pregnant Khampa woman has a 1 in 15 chance of dying prior to or during delivery, a rate 3 x more dangerous than being a Us soldier in Afghanistan.
Prototyping the Surmang Model
What is even more difficult is the low-quality of training of the doctors they have, and the very low access women and children have even to those services. This is something we decided to do something about. The Surmang Foundation Clinic, starting in 1992, created another model, one that has two highly trained local providers. But more that we've created a corps of 40 Community Health Workers (CHWs), women embedded in their communities who can assist in births, well-baby examinations and refer patients to the clinic. For all this inspired talk about the problem, it is also good to know that since 2000, the Surmang Clinic has provided free medical care (and meds) to over 150,000 patients. Not only that but the per-patient cost is 1/7 that of comparable government clinics. It is this model that we are prototyping in 4 township clinics in Yushu Prefecture. But more important that the cost is the cost in lives. Our Surmang Clinic has saved the lives of hundreds of mothers and children. How to inject this model into the public health system?
The first step in doing this is to train doctors in the 4 township clinics, encourage and incentivize best practices. This model was developed by Dr. Ray Yip, China Director Gates Foundation, consulting in a private capacity. Another step is the training of new CHWs at the 4 clinics.
Kick-off
The main issue for these remote nomadic and farming people is not just access to health care services, but how the system doesn't connect their traditional culture with the culture of health. At Surmang we've added local buy-in because Community Health Workers are embedded in their villages, towns and encampments, saving hundreds of lives of babies and mothers and equally importantly being able to refer bigger problems to the Surmang Clinic.
The kick-off for this year's activities began early in the summer with volunteer doctors and public health professionals conducting residential training. But the really big event, will be the 1st Surmang Rural Health Festival, Sept. 6 - 12.
The festival will be a peer-led conference. Its goal is to showcase and celebrate our successful community-based public health projects. Surmang Foundation has invited over 80 participants to the festival, 70 of whom are ethnic Tibetan, including all 40 Surmang Community Health Workers (CHWs) + 10 recent recruits. The activities will be a platform for our CHWs to share their knowledge, their experience and their inspiration.
What makes this festival not just another conference is that its focus is not output-oriented, not being be led by public health experts on high who will transmit insight or techniques. Rather its goal is to transmit the inspiration of the CHWs to each other and to extend their friendship to our new partners. Getting their whole-hearted buy-in is the essential point in our strategic partnership with the Government.
Some of the activities include: folk and religious dance, sharing travel stories, descriptions of nomadic and farming life, role playing of problems for remote women and children, demonstrations of their training and the road ahead.
In addition to new CHWs from the Xiewu and Longbao regions will be 5 representatives of the Pendeba Foundation, community organizers from Western Tibet. We are also happy to welcome a high-level delegation including
Dr. Ray Yip, Country Director, Bill and Melinda Gates Foundation
Dr. Mariette Weibenger, Holland,
Amy Levi, CNM, PhD, FACNM, Clinical Professor,Director, Interdepartmental Nurse-Midwifery Education Program, HWPP Clinical Consultant, University of California, San Francisco
Karen Deutsch, RN, MPH
Dr. Dawn Factor, RN, MPH
Dr. Mary Wellhoner, MPH
Dr. Tim Silbaugh
Many other foundations in rural China do good work --but many, if not most do "stovepiped" solutions and don't address systemic weaknesses or sustainability. In this way the partnership between Surmang Foundation and the Chinese Government is an historic effort to bring health to ultra-poor mothers and babies, via the steward of public health in China, the Public Health system.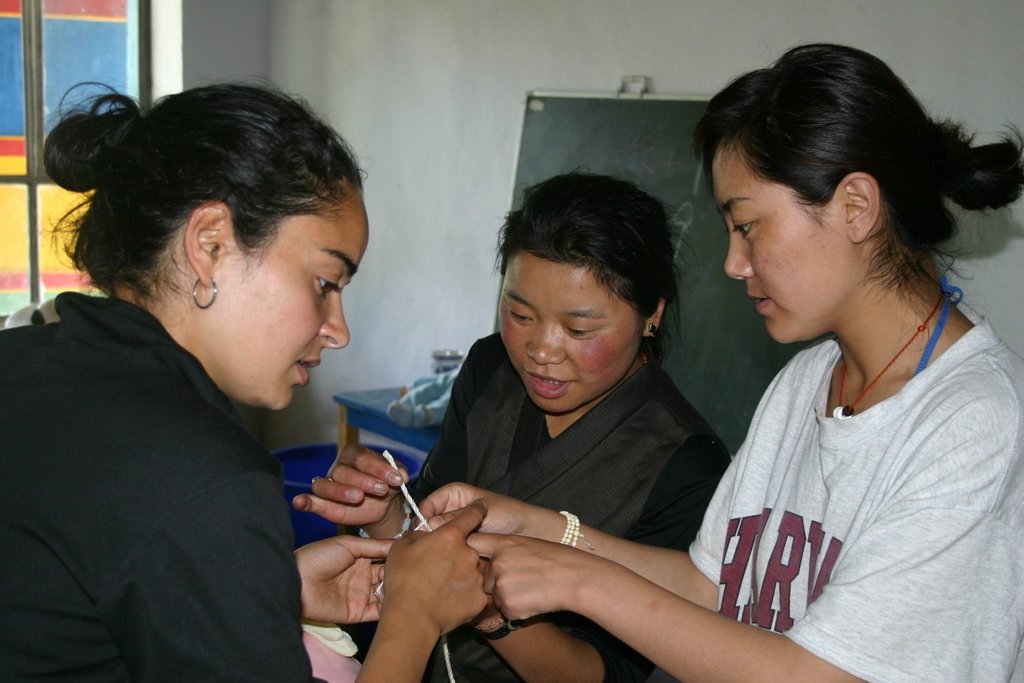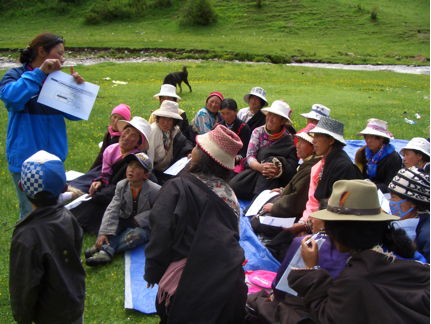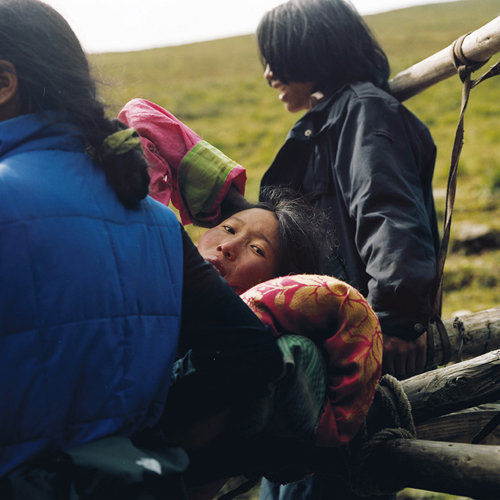 Links: