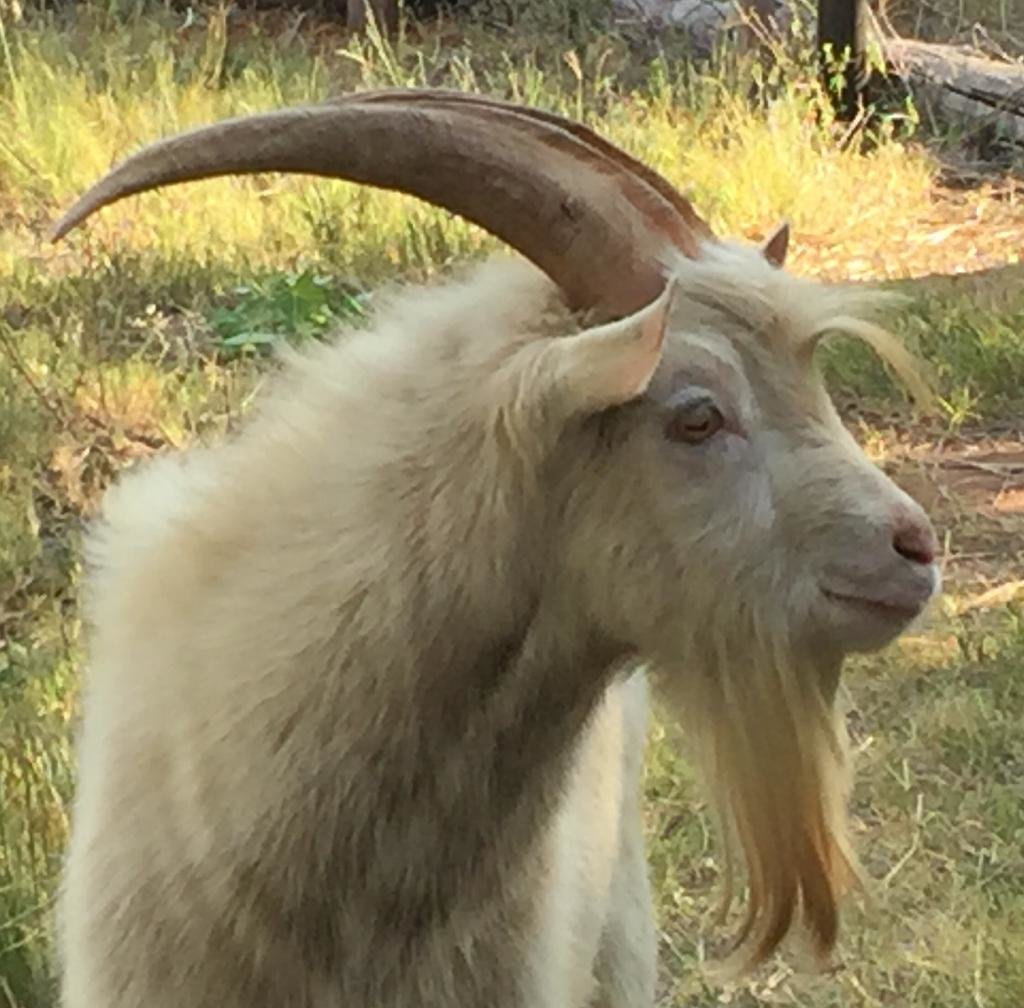 One of our goals with handing out goats to needy people is that their family nutrition will improve. Our first aim when we started the goat project we were trying to develop a stronger, bigger and meatier goat, as our local goats are quite small with little 'meat' on their bones. In addition, they do not produce much more milk than what their babies' need. However, we noticed that some of the local does produced much more milk than others. This got us thinking about introducing a dairy breed into our herd, and so Fred joined our family.
Our hope then was to produce not only a stronger and meatier goat, but also one that could produce more milk. We identified the does who seemed to be the best milk producers and have been breeding them with Fred. Our herd of milkers is growing!
The community families have been interested to see how our 'dairy' is developing. When they have a few extra dollars or a bunch of vegetables to trade they are keen to buy our goat milk. We have been encouraging them to do the same with their goats. Some of the pregnant does that are handed out now are pregnant by Fred and hopefully if girls are born they will go on to become good milkers.
We do not produce a lot of milk - a couple of pints a day when our best does are lactating, but it has been enough for our needs. Some town folk discovered that we were producing goat milk and contacted me. We have been supplying them when we can.
One of our town recipients isTanisa and this is her story ...
Greetings, everyone. I am a mother to Devin, a very lively and bubbly two-year-old boy. Devin has had eczema from birth. Initially around his neck, and then progressing to his knees, elbows and wrists. As a mother I felt so defeated after I tried all types of ointments, creams and body washes to ease his itchy flare ups and oozing skin, with no improvement. I started researching diet and how changes can help with eczema. At first I was very unsure because Devin's favorite food could be the cause of his distress (and mine) – cow's milk.
Then I came across an article on goat's milk and to my surprise found that it has much more nutritional value than cow's milk. This was a big plus for me as my son is a growing boy and needs all the nutrients he can get. I also learned that goat's milk has proteins that are easier to process and digest for eczema sufferers. Plus it is also good for the gut. After a lot of research and reading I began my search to find this miracle food. I posted on our local social media group, as I could not find it in any of our local shops. This is how I linked up with Norma who was able to come to my and Devin's rescue!
I started by adding the milk to his oatmeal. Normally after Devin eats oatmeal with cow's milk he would need his antihistamine syrup as he would start to scratch, but with the goat milk - no antihistamine! We then moved to one cup of goat milk a day and, wow, no scratching, no tears, no flaking skin! Dee now has his milk as often as he wants and goes out to play soon after, which was something he never did previously as he would be drowsy from the antihistamine. Goat's milk has truly been a miracle for my son and has given me peace of mind knowing my son can still enjoy his milk without fuss and tears.
Everyone here at the American Foundation for Children with AIDS, and our partners in Africa, thank you for your continued support of this important project. If you would like to learn even more about this project and others, please contact Tanya Weaver at tweaver@AFCAids.org.