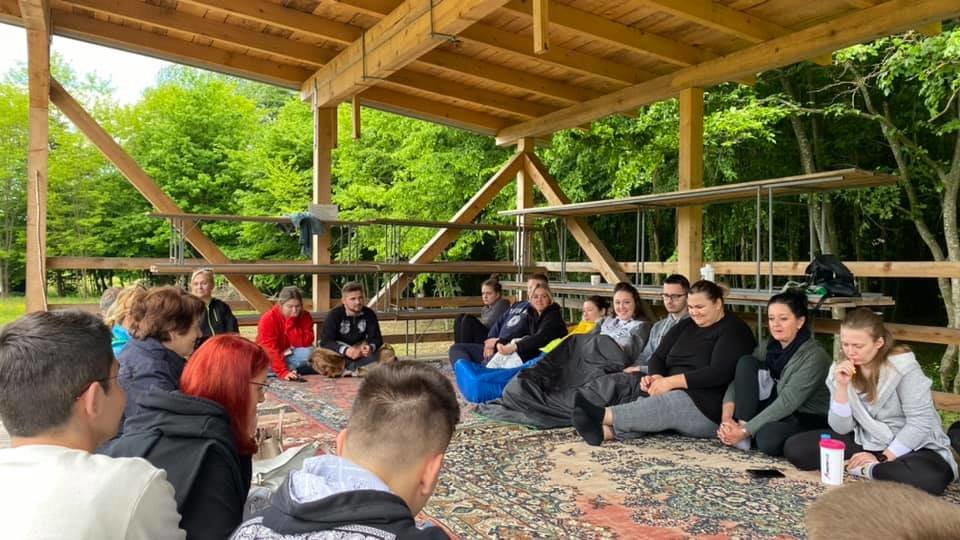 Youth Clubs
Since January 2021, Center for Peacebuilding has established four Youth Clubs in the Krajina region as part of the project Youth Regroup! Youth for Youth in Krajina. The Youth Clubs are opened in Sanski Most, Kljuc, Buzim and Novi Grad.
From the start of the Youth Clubs, young people from these municipalities had the opportunitiy to participate in workshops and activities related to volunteering, youth activism, peace-building, entrepreneurship but also have movie nights, playing board games or just gatherings and socializing at the premises of the Youth clubs.
Till now these four Youth Clubs have gathered more than 260 young people on their activities and implemented more than 180 workshops and gatherings.
Upgrade for Peace initiatives and reunion
Last year in October, Center for Peacebuilding hosted an advanced seminar on peace building called Upgrade for Peace for previous Peace Camp participants. The participants have planned local initiatives in their communities and their implementation has now started in May. The first local initiative was organized in Doboj. At the local activity in Doboj called "Youth and (non) peace", the participants had the opportunity to participate in an interactive education on identities. They talked about what identities are, what their identities are and which identity is the most important for BiH society from their context. In addition, they could hear short stories that emerge on the road to peace building. The one-day activity also included a virtual tour of Doboj, participants who wanted to had the opportunity to tour the city of Doboj live after the end of the activity. The activity was realized in the following days, where the participants had the opportunity to talk over coffee, with the coordinator of this activity, on the same topics.
From the 21st till the 23rd of May CIM organized a Upgrade for Peace Reunion together with the participants from the first seminar and with their parents. During the two-day gathering, participants and parents had the opportunity to discuss the impact of CIM's activities on the individual development of participants. We visited the Blihe Waterfall - a natural attraction of our city, and held a field trip to the Garden of Opportunities, where we introduced parents to plans for the future