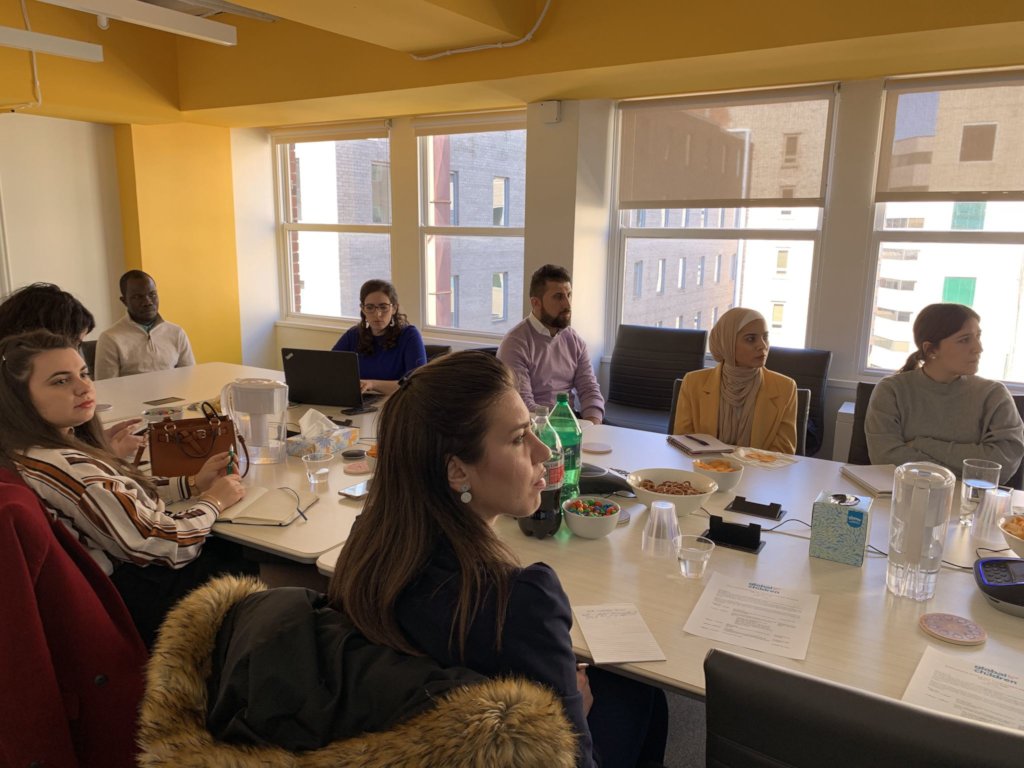 Earlier this spring, GFC hosted an event introducing our Youth Leadership Council to around 30 young individuals interested in getting involved and learning more.
Committed to raising the voices of young people around the world, we were happy to talk about the opportunities to expand the Council involving new amazing members representing new geographic remits and other diversities.
The Chair of Youth Leadership Council, Mete spoke about how the Youth Leadership Council was created and how its members envision the role of the Council as an advisory body informing GFC's strategy and helping GFC adopt a more youth-centered approach. During the first half of the meeting young people, who joined the event in DC and online, had the chance to ask insightful questions to find out more about the Council and what it means to be involved.
"What I envision for the Youth Leadership Council is a network of young, inspiring people from across the world – who are making changes to the world on a daily basis. Youth coming together around this shared ambition of the goals and values set by Global Fund for Children," explained Mete.
The second half of the event invited participants to share their thoughts and ideas to the Council. One of the main suggestions, to have clearly defined criteria and recruitment process in place for potential members, was driven by an increased interest to join the Council.
Going forward with the process of engaging new partners, the Council members are leading internal conversations on officially defining the role and purpose of the Youth Leadership Council, as well as the criteria for the new members.
It is our hope that the call for applications to join the Council will be open in mid-June – please get in touch to know more if you are interested in joining.