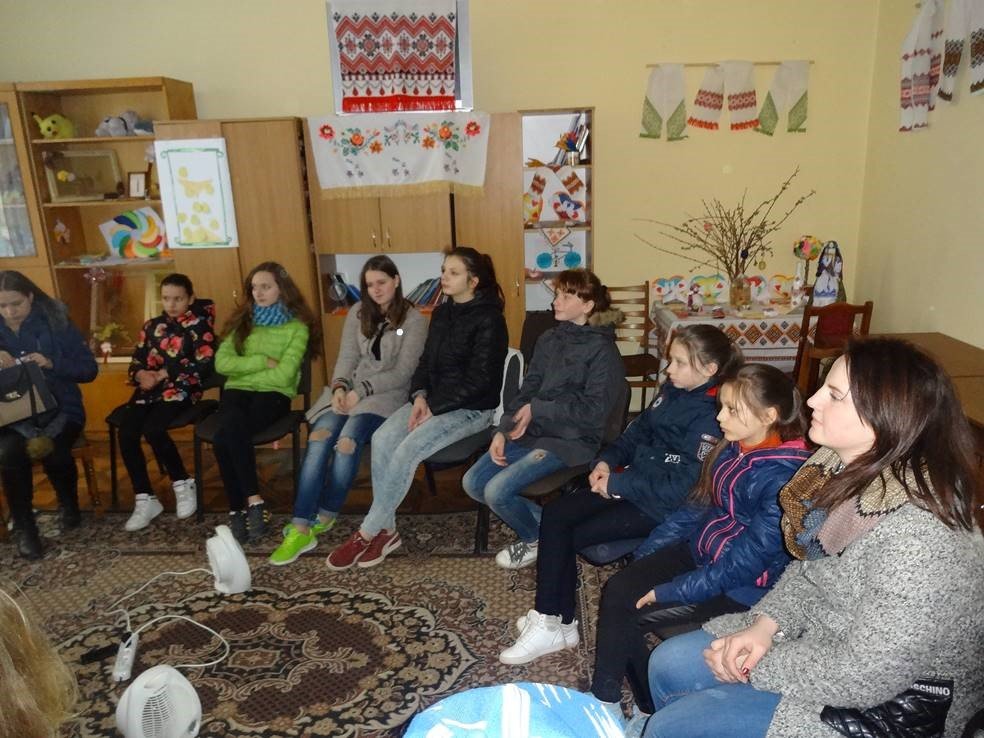 Dear friends,
The school year in Ukraine is over, children and young people are having their well-deserved holidays. Thus, it is a perfect point of time to look back at the past 10 months and review all of what has been mastered and learnt. As you know from our previous report, Youth Clubs 3.0 have been functioning in 6 cities of Ukraine this year. This means that vulnerable young people in Drohobych, Smila, Dnipro, Cherkasy, Kaniv, Odesa and Kyiv got a chance to enhance their knowledge and skills needed for successful social integration as well as promotion of their social and civil rights. And this is all thanks to your support!
In this report we would like to tell you about one particular youth club from this generation, The Secret of Success Youth Club in Drohobych city of Lviv Oblast. We asked Halyna, the youth leader and facilitator of the club to share some insights about the time that children and young people spent together during the school year.
"When we first gathered a group of young people it was important to discuss how we should spend this year together. Some of them have already been participating in the youth club meetings before, so the task seemed a bit challenging. After 2 hours of brainstorming the group came up with a common decision. Together we found a balance between trainings within "How to Become Successful" youth program and other fun development activities as well", - Halyna shared.
She continued: "Starting from October we have been meeting every week in a cozy room of the center of social services, talked about serious things and played games (as some people could think at the first glance). "Who am I?", "Why I am different from the others", "How can I improve myself" – these are only a few crucial questions young people aimed to find answers during the training module "Me as a Personality". One time Alina*, a 15 years old club participant, told me that she could not even imagine how many emotions and feelings humans can experience!"
Usually, after 4 or 5 trainings we would have outdoor activities. We visited a library and a theater. I think that young people would probably not visit these places by themselves. I was very glad when Zhenia, a 14 years old girl, said that "a book makes us weep and laugh, deepens our knowledge and expands our outlook".
Within the "Me, Us and Them" training module young people practiced communication skills and received basic knowledge about nonverbal language. "What is the difference between love and a crash?" – this question was asked most often when we spoke about love, long-term relationships and building a family. To learn more about professional choice we visited an employment office where career professionals shared with young people the secrets of finding the right occupation matching to their personal characteristics.
When we analyzed social rights and learnt about civic activism we asked the city mayor to meet with young people. Participants expressed their vision of development and prosperity for the city, they spoke about children's leisure arrangements in their after-school time and during summer holidays. It was very important for them not only to discuss their views, but to have an opportunity to present them to people who are making decisions.
We also organized a series of creative workshops, in particular, a decoupage workshop, a beadwork workshop, painting session and the most special one: Easter-eggs ornamenting workshop. Decorating eggs is a part of traditional Easter celebrations in Ukraine and young people had a lot of fun while learning the history of Easter eggs and practicing ornamenting with an experienced craftsman.
To arrange an exciting celebration of the youth club year end we have recently invited young people to dolphinarium. It was a really memorable event celebrating the achievements we reached all together! Young people were full of positive emotions and were very thankful for such an opportunity".
"But still, all of these are just a small part of our youth club story. Now we have summer holidays and hope to meet youth club "old-timers" and even more newcomers in September!", - concluded Halyna.
The Secret of Success Youth Club opened the door of opportunities for 24 children and young people this year. Many of them are deprived of parental care, some are youngsters from internally displaced families and families of people engaged in military service for the Anti-Terroristic Operation (ATO) in Eastern Ukraine. Thanks to your kind support they had a chance to develop their life skills, build their confidence, find friends and much much more!
As pointed above, in September The Secret of Success and other youth clubs will renew their activities and we will continue providing mini-grants to support them. Therefore, we hope for your further support and send you our gratefulness for what you have already helped achieve along with the wishes of warm and energetic summer!
Warm regards,
Igor Nosach
Project Manager
and the team of Partnership for Every Child
* The names of the beneficiaries are changed to protect their confidentiality.