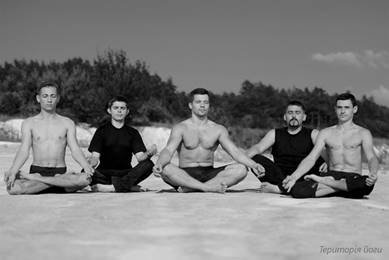 Dear friends,
The International Youth Day is coming up this week. Thanks to this occasion our common effort to empower vulnerable young people is celebrated by GlobalGiving!
All of the new recurring donations to our project started during the week between August 7 and 12 will be matched by 100%! The International Youth Week Campaign will start at 9 am EDT! If you would like your donation to be doubled immediately, hurry up because available funds exhaust quickly!
However, if you are late there is still possibility to get your donation matched after 3 months. The only condition is that you keep it active throughout this time. And since it might seem like a long time to wait, let us tell you how the effects of your kind support become only more considerable as the time goes by.
With this aim in mind, let us share a personal story from a young person whose life has changed for the better thanks to your continuous help.
"My name is Vlad*. This summer I turned 18 years old. I am in my third year of study at the Volyn' Technical College of the National University of Food Technology. I live in a big family. I have four brothers: three are younger and one is elder than me.
My teenage years were hard and I felt that I needed to change something. Besides, I thought that I had psychological issues and, therefore, I was hoping to find solutions to my problems in psychological therapy. However, it was not easy to go to a psychologist by myself, so my friend helped me. He walked me over there and helped to get distracted from the thoughts about the final aim of our walk. Thanks to him, I did not notice how we got to the psychologist office.
During the session I told to the psychologist about everything I was worried about. We had a conversation and at the end she advised me to come to the first meeting of the club "How to Become Successful" where she was the trainer. Without much thinking, I agreed, because I was eager to start changing something around myself.
This is how I became a participant of a youth club. I could tell a lot, but I would like to tell about the main things that changed my life: many new interesting acquaintances, even more topics undiscovered before and other things that revealed to us during each session. It was both fun and useful. Also, I liked the master-classes very much, during which we learnt to do something new. Also, interesting and successful people were visiting us. And at the very first master-class I met a yoga instructor, a girl that impressed me a lot. After that training I contacted her and she offered to come to the yoga class, which I did, even though it was a little scary for me. Still, I got very interested in this topic, since I wanted to discover myself. It has already been 9 months since then and I sill practice yoga and find new reasons to continue doing this.
Our youth club and yoga—these are two things that helped me make my life better or, to be more precise, to change my attitude towards ordinary things. Training at the youth club gave me a push towards these changes... I am thankful for the time, the knowledge and the faith that were given to me. Only after becoming a part of the youth club, I realized that all the changes in my life start with me."
This story was written down by Vlad himself in the summer of 2015, the year after he participated in a youth club, as a memo of the changes he has already reached as well as the point of departure for his future endeavors.
Today Vlad is already 20 years old. He has continued taking yoga classes and became a true master in the field. He also became passionate about sports which is now a great interest of his to. Vlad is a successful student of one of the best universities in Ukraine, an active citizen and a volunteer of several NGOs. He is confident and happy.
But the changes that started with Vlad's participation in a youth club meeting would not be possible without your help. Therefore, on behalf of Vlad and other young people who benefit from this project let me thank again you for all your support!
International Youth Week Campaign is a great chance to boost our common effort! And donations are not the only way to do so! We will highly appreciate if you could help us get more supporters through sharing this and other reports with your family, colleagues and friends. Like our Facebook page to find out even more! Throughout this week we will be sharing information about the models of youth work we develop and apply, in order to help youth become successful.
Thank you again for all that you have been doing to support this cause!
Warm regards,
Kateryna Snisarenko
Project Communications Officer
*The names of the beneficiaries are changed to protect their identity.