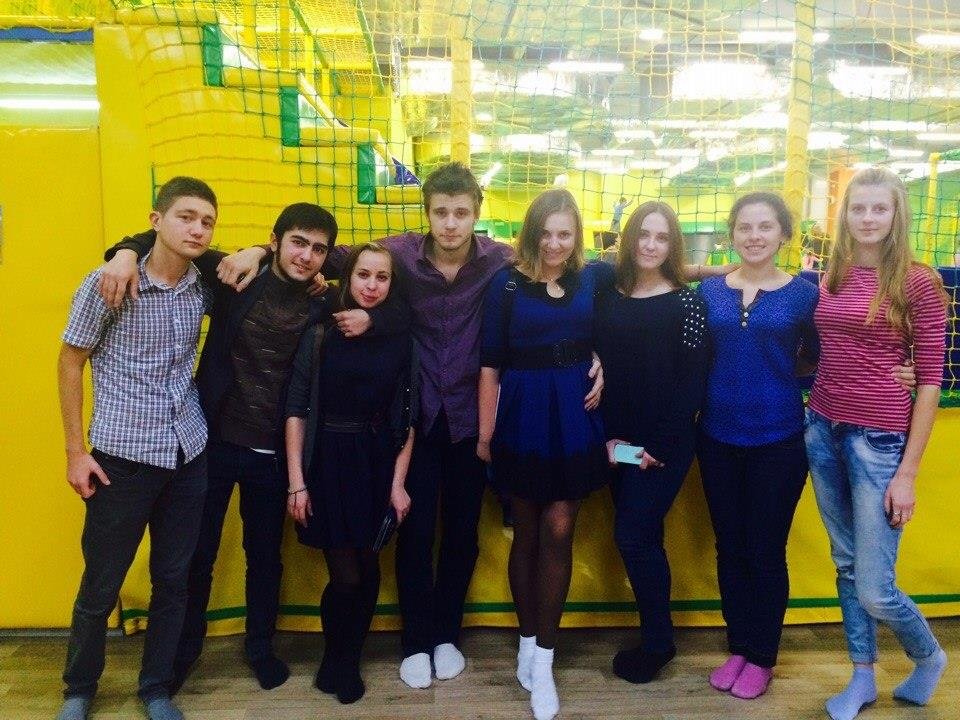 Dear friends,
The days before the Christmas Eve always feel special. And here is a special report for you from our Youth 4 Youth team.
On this special occasion we would like to share with you a first-person story from Natalia, a youth trainer, ups and downs experienced by her and the lessons learnt while working with vulnerable youth (see original text here):
"About a year ago [in September 2015] I learnt about the project "Youth for Youth: Building Skills, Transforming Lives!" that was being implemented by Partnership for Every Child. I applied to get free training and become a youth trainer. By that time I had already been engaged in different trainings of trainers, since I had a goal of becoming a professional and certified trainer. As usually, I filled in the application last night, but luckily it was accepted. Afterwards, I found out that, except of participating in training of youth trainers, we [participants] had to also establish youth clubs and deliver weekly trainings for vulnerable young people until June of 2016. Well it was unexpected but I decided to try, because my desire to become a professional trainer was very strong. Youth 4 Youth project was interesting itself: highly professional project team (and I have other experiences to compare with). They managed to create warm and friendly atmosphere within the project group, and of course, we became good friends inside the group.
But establishing a youth club turned out to be more difficult than I expected, it was necessary to dedicate much more time than I had planned before. There were difficulties with the involvement of young people: I had only 2 regular participants in my club during about three months. Well, I'm used to never give up when starting something, so there was no turning back. I had to get to the end and I continued delivering trainings for two participants and several all-the-time-coming-and-leaving ones, as well as searching for new youth participants. When spring came, more young people used to come to club meetings, the club was growing and developing; and at the same time I changed my attitude towards the project. I started to love the club, its members; they gave me back as much as I gave them. I learned together with them, developed my trainer skills. I did a lot of exercises with them as well. I worked hard to improve my competences, to become a real example for my young people and to be able to motivate and empower them. However, I received a long-awaited youth trainer's certificate in June, signed all necessary project documents, and seemed to have achieved my goal. Summer holidays started and I had no obligation to re-open the club next year.
But ... the club became very valuable for me, it was more than just a project! We became like a family, even when we did not meet in summer, we have always supported each other and helped regularly. So, yesterday [late September 2016] meetings of "The Club of Successful Youth" started again in a very cosy and warm place.
And finally, I express my gratitude to all project team for the opportunity to take part in a cool project and become a part of it, for very valuable knowledge, motivation and supervision".
This and many other stories would not be possible without your support. Please, do consider doing a little extra for this cause during the holidays. It will not take a lot of time, promise.
Invite new members to our Youth 4 Youth community. The more it is, the faster we will reach our goal! And now it is a perfect time to do so. Do not miss a chance to tell about this cause to your friends and family who you will see during the Christmas time. Right now this is particularly important to engage newcomers, since new recurring donations made during December and kept active until March 2017 will be matched by 200% thanks to Global Giving Year-End Campaign.
Let it be your little Christmas present to us. And our present to you are happy stories of empowered young people and their youth clubs.
Thank you again for your support!
Merry Christmas!
Igor Nosach,
Project Manager