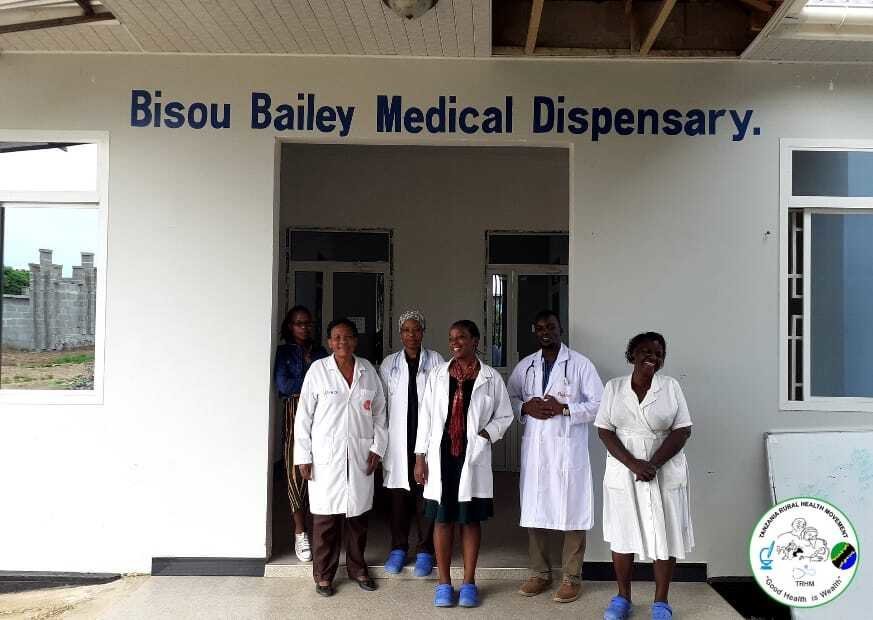 Dear Donors Greetings
On behalf of Tanzania Rural Health Movement, we are very thankful for your generous donation, technical support and in kind donation for making our proposed project to become true.
We reported the construction was over on the last report and we started to equip the medical facility with 7 patients beds capacity. The Medical Facility has two rooms for laboratory services, room for pharmacy, room for medical consultation, room for reception, room for store, room for minor surgeries, two rooms for patient observation, room for Reproductive and Child Health, Toilets for patient and staff, Dispatching room for emergency incidents, Two room for office, enough parking and reserve plot for further development.
After we have installed all necessary equipment and supplies as well as registration approval we launched a medical dispensary on 20th April 2021 and we started with 2 medical Assistants, 1 Registered Nurse, 1 Laboratory technologist, 1 Clinical Officer, 1 Medical Officer and 1 Administrator.
In 60 days we have provide medical care to 80 street children who were able to access all services in a single ground compared to previous years where we didn't perform laboratory investigations on spot. After treatment the children got a plate for lunch also we have managed to attend other clients from community who were provided with medical care and health education.
This medical facility covers the population of about 10,000 residing in 1,500 houses at Nyasaka Area and we have managed to attend 168 patients making a total of 248 clients so far. The top ten common conditions that we have managed so far are as follows Urinary Tract Infections, Upper Respiratory Tract Infections, Pneumonia, Malaria, Wounds, Soft Tissue Injury, Anaemia, Hypertension, Intestinal worms and Candidiasis.
The upcoming project is Project Tokomeza Kata Kimeo: Combating Traditional Uvulectomies in Tanzania which focuses on raising community awareness, and fortifying the existing emergency first responder system, with the ultimate goal of discouraging parents from subjecting their children to traditional uvulectomies and allowing faster and more efficient access to health care for the children who may undergo a traditional uvulectomy in Mwanza region.
As we are half way to hit the fundraising goal of US $ 15,000. The raised funds from now onwards will be directed to the purchases of an ambulance van to support transport of patients through Mwanza Community First Response Project and medical dispensary referrals.
Looking forward to share more stories with you.
Thank you.