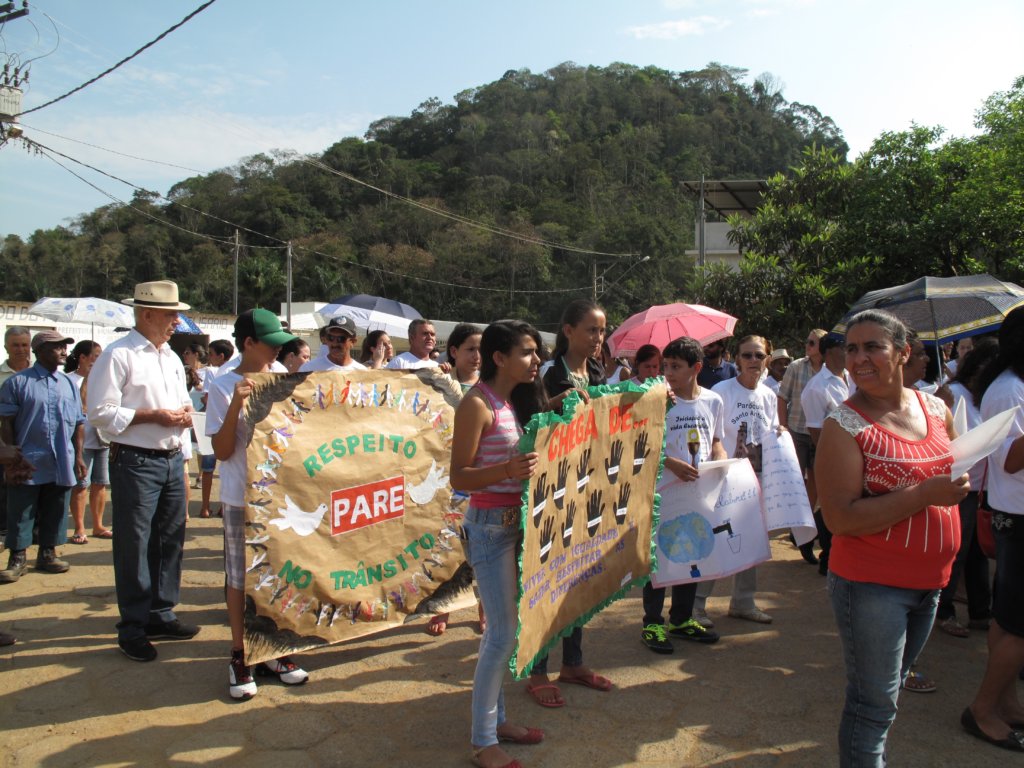 Greetings from the Young Eco-Leaders!
In this report we are going to tell you about three things. First, a big success. Second, a big opportunity. And third, what our Eco-Leaders have been doing since we last reported.
So here goes. 1. Our big success. Iracambi has just been declared joint winner of the prestigious Peer Award for Excellence in London! This award comes to us by courtesy of our fellow competitors - an impressive lineup of corporates and industry - in recognition of our excellent educational initiatives. Including, of course, our Young Eco-Leaders program.
2. Our big opportunity. Our wonderful partners in the Microsoft YouthSpark campaign (with Global Giving) have raised over $7.500,000 over the past three years for young people across the world, and are celebrating this by offering matching grants TODAY, Wednesday October 7th. Many of you have supported these matching donation days in the past and we'd love it if you could support us again. Here is how it works, and please donate if you can!
All tax-free donations to the US site https://www.globalgiving.org/projects/young-eco-leaders-of-the-brazilian-rainforest/ will be eligible for matching funding - what a painless way to stretch your charitable donation!
To attract matching funding, donations must be made between 1200 pm and 1159 pm Eastern Daylight Time on Wednesday October 7th and must be made either by Paypal or by using your own credit card. No, friends, your spouse's credit card won't cut it. It's all to do with avoiding fraud!
If you are donating from the UK site http://bit.ly/1HUJeIA the timing will be a little different - 5.00pm on Wednesday 7th October - 0459 am on Thursday 8th October - by which time we hope you will be tucked up in bed. Donations through the UK site may be made through Paypal, CAF Online, or your own credit or debit card. All donations to the UK site are eligible for Giftaid - just check the box to reclaim the Giftaid, and a additional 25% will be added to your donation!!
3. And now for the progress report. What, exactly, is your money supporting?
Kids' education - and by extension, outreach and knowledge-sharing among the community. Like you, we believe that every child has a part to play in helping to bring about the future we want, and it's our job as parents and educators to help them develop their potential. Our focus is on leadership and care for the earth, and we're happy to report that our young Eco-Leaders are rising to the challenge!
They are increasingly interested and involved in some of the important issues that face their communities, and face us all - how to ensure that clean water, clean air, and good fresh food are available to everyone. How to care for the forest, the soils and water, and how to live within the capacity of the earth.
They've lobbied the local water authority and got recycling bins so that the water supplies will no longer be contaminated by garbage. After planting and caring for forest trees, they've helped their families understand how trees protect and preserve our water resources. They've discovered that fencing wire is so expensive here that many farmers just can't afford to fence their animals out of the areas of newly planted trees, so they lobbied local government to donate fencing wire for areas of reforestation.
They've taken part in public hearings about mining, and are gaining a good understanding of the complex issues involved so that they can share their findings with their families. They've worked with organic farmers, and learned how to raise healthy fresh food without using chemicals, and this past weekend they were part of a community March for the Environment.
We're raising up a new generation of leaders - one young person at a time. Thank you for being there with us - we couldn't do it without you! Please donate today if you can!
with rainforest love,
Gui, Binka and the Young Ecoleaders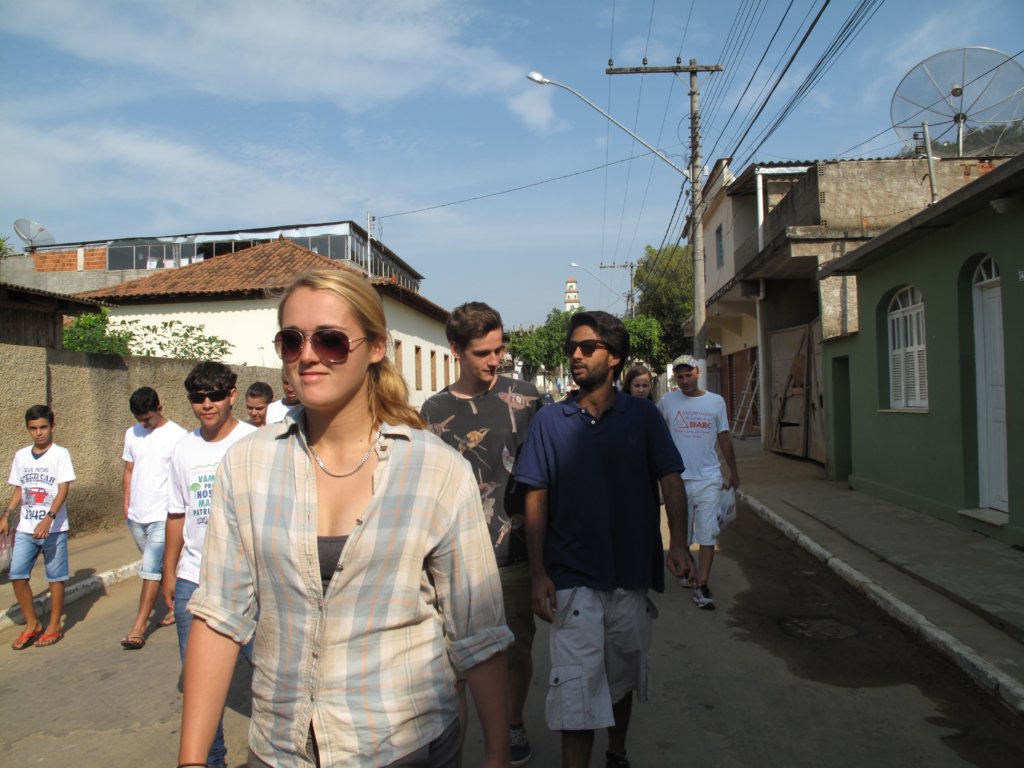 Links: