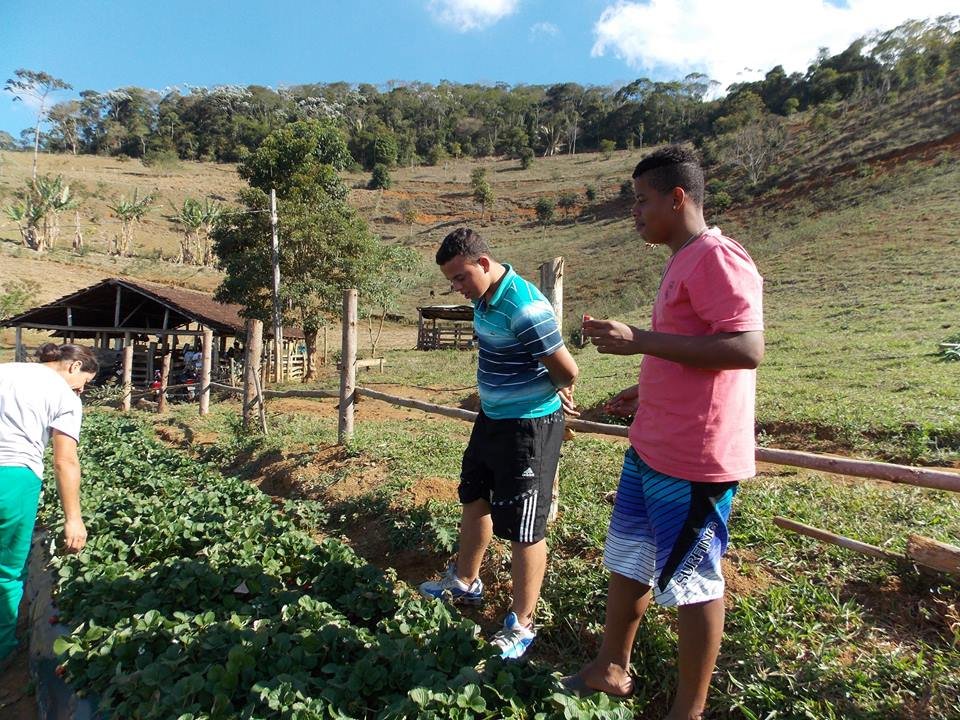 Dear wonderful friends and supporters,
Our Young Eco-Leaders field program of good practices for family farmers is up and running, and we`d like to tell you all about it!
As you saw in our last bulletin, in order to fulfill our mission to save forests and change lives, as serious scientists we had to go to the field and get our hands dirty, this time side by side with the family farmers who live in the Environment Protection Areas (EPAs). Once again, we are trying the recipe of combining old models of production and young student's dreams and curiosity in the same pot, hoping to get sustainable production alternatives in accordance with Mother Nature's principles.
So, we believe the big question everybody wants to ask is, how is it working in practice?
Professor Diogo started his job making the kids understand the pressures that lead family farmers to cut the forest and use the land unsustainably. Then he showed them some organic production techniques (making organic fertilizer from efficient microorganisms from the forest floor), and income alternatives straight from the rainforest (like the harvesting Acai from Jussara Palm tree). This way our young fellows will have a solid repertoire of practices they can try out in the family farms.
And now that our Young Eco-Leaders have both worlds in their minds and hands (the conventional and the organic way), they have begun to plan their interventions and sketch out the hypothesis they will test in the field. And the unbelieving, amazing news this time is that during the same week our Young Eco-Leaders were starting to plan their experiments, we received a big group of friends, supporters and specialists in practical science from Partners of the Americas who, beyond their perfect timing, also gave us valuable hints and ideas of how to implement the field experiments. What an amazing way to create a solid eco-friendly sustainable farming culture in the EPAs and beyond, isn't it?
And of course this field program of eco-friendly good practices wouldn't be possible if it wasn't for the support of our friends and donors, who make our dreams come true. You are the ones who believe in and help our project every time we need, and keep the kids inspired, young curious minds working to make our world better!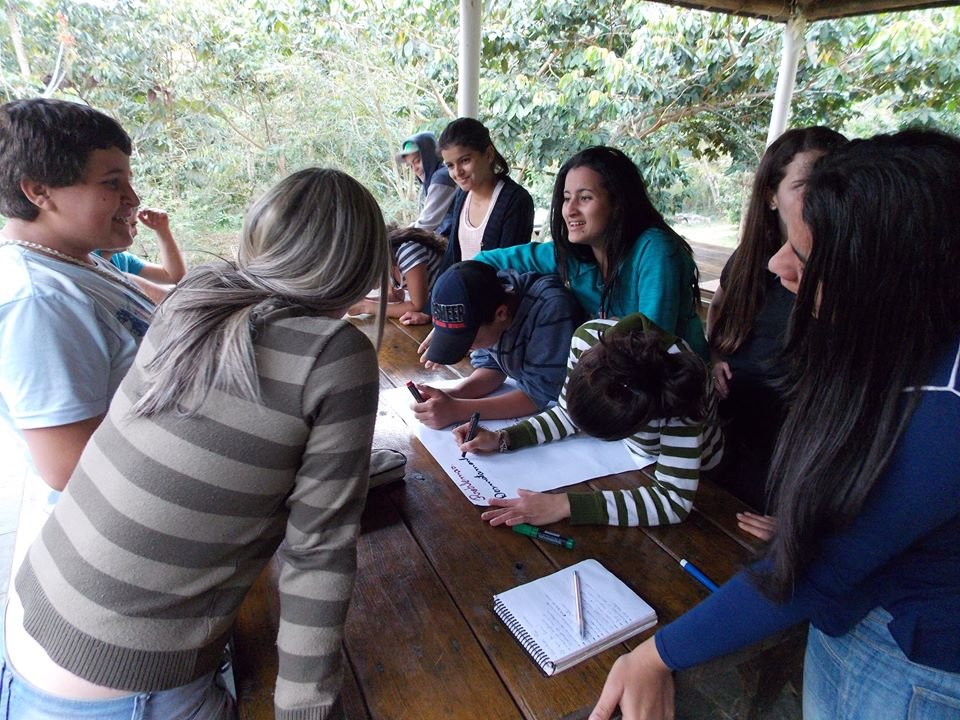 Links: