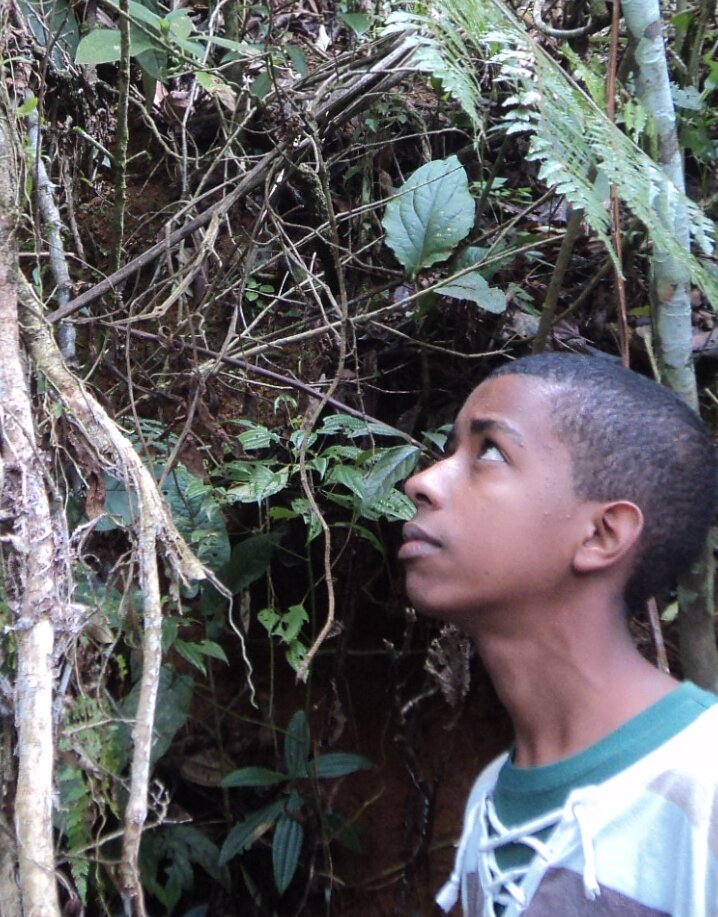 Good morning, dear donors!
If you ever wonder what happens to the young people who pass through our program, today we have a quick vignette from the field, to show you just one of the hundreds of examples of students who had their first taste of science at Iracambi, and are successfully pursuing their careers in differing fields.
This is Valdinei. He comes from thej small village of Belisario, and he was one of those kids with big ambitions. He wanted to find a vocation that would make him feel like he was contributing towards the good of society. He wanted to get married and raise a family. He wanted more.
Valdinei was always curious. He once told us that the reason he never missed a class at Iracambi was because we told him that scientists always ask questions. (And he added that he well remembered his parents, in exasperation, begging his four year old self to stop bothering them with so many questions!)
Does that sound familiar?
Valdinei was a regular at our classes, and he also took every opportunity to come over during his free time and ask even more questions.
A few months ago we were in the local hospital for some minor emergency when a masked figure in scrubs came running up to us.
"Don't you recognize me?" he demanded. "I'm Valdinei!"
"And I want to send love to everyone at Iracambi, and tell them how fondly I remember the old days with you all in the forest. I'll never forget how much I used to look forward to coming to Iracambi."
These days Valdinei is a nurse. He recently married, and lives near the hospital in the nearest town, around forty five kilometers from Iracambi.
Thanks to your support, dear readers, Valdinei is well on his way to acheiving his ambitions.
And he is still asking questions!
We thought you'd like to know.
with love and appreciation from the Iracambi educators.