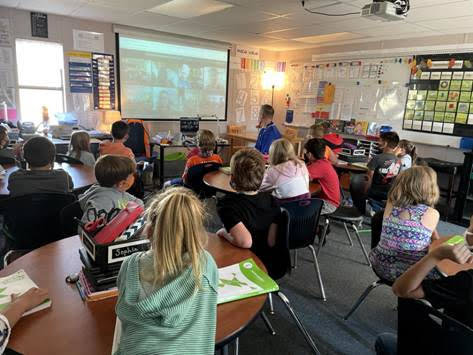 Good afternoon dear donors!
I hope you are all doing well, that communications are holding up and that you are in good spirits?
Omigoodness, life in the rainforest is never dull. For a start the rains are upon us and that always upsets our internet. For some reason it takes a little time to settle into the new season, and, on top of everything else, there was that generalized failure of social media on Monday, just as we were about to start our fifth course for environmental leaders. Since we communicate with one another largely through Whatsapp, we did wonder how many students would actually make it onto the platform for our first class. Amazingly, two thirds of them managed it, and since we record all the material, the rest were able to catch up over the next day or so!
But we are nothing if not resilient, and are thrilled to welcome a new group of students from across the country, all of whom are burning to do something about the environmental problems that surround them. If anything, it seems that long periods of social isolation – along with the relative ease of communication (!) – have sharpened their desire to find like-minded souls and take a stand in favor of the environment.
The other exciting event took place just before the onset of the rains, and that was when we were able to host (virtually) four groups of third graders from Colorado, who were interested in learning all about the rainforest – which is always a popular subject. We didn't, sadly, have any children our end, since our schools are only just reopening and we can't yet bring any school groups to our forest campus. But we did have some staff members and Brazilian volunteers, ready and willing to field all manner of questions such as how many plant species are there in our forests (20,000), have we ever discovered any new species (yes, we have,) what are the largest animals to be found in our forests, (one is the woolly spider monkey who is about the same size as the third graders,) and then, of course, the conversation turned to prehistoric animals, with particular emphasis on the Giant Sloth!
We are so happy to have, on the one hand, our cohort of Brazilian students of all ages and from different backgrounds, with their imaginative solutions to environmental challenges, and, on the other, to be in touch with curious young minds from the northern hemisphere. We can´t wait for the new school year to begin in February when we really, really hope to be able to host the local children once again in the living laboratory of the rainforest. We didn´t realize how much we miss them.
And in the meantime, dear donors, we want to send you a special thank you for supporting us through this difficult time. It hasn´t been easy for any of us, and we can´t tell you how grateful we are that you continue to be there for us, as we reimagine ways of delivering environmental education. Thank you all!
Please take care. Better times are around the corner.
With love and appreciation from Yasmin and the Iracambi Educators