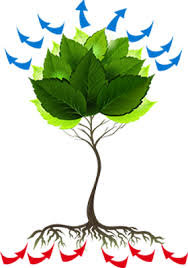 Dear donors, partners and wonderful friends,
We hope that all is good your end, and we want to send you a big thankyou for your amazing support, and tell you what is new down here.
As promised, here´s an update on more exciting initiatives arising from our recently concluded online course for environmental leaders.
The first group was looking at safely managing fire – an important topic at this time of year as the onset of the rains is approaching. In many parts of Brazil this is called the burning season, and here at Iracambi we are always alert for wildfires. In rural areas like ours, local farmers set fire to clear the weeds for the next planting season, and in the cities people set fire to vacant lots to burn trash and keep them clean. But at the end of the dry season it´s easy for fires to get out of control, and we all need to be especially vigilant.
The students were focusing on fires on vacant lots in the cities, which cause pollution and can easily burn out of control. So their idea was to transform these vacant lots - often the destination for trash and worse - into attractive community spaces where people can come together to plant a community garden. Their strategy started with mobilizing the local community, continued with cleanups and creating composting centers and moved to establishing gardens to grow and later market or donate fresh fruit and vegetables. Trash to treasure once again!
The second group also plan to grow plants - but this time in the context of the impact of mining on soils and waters. Mining is always a hot topic in this state of Minas Gerais whose very name means General Mines! You may possibly remember hearing about some major disasters that took place a few years back when large earth dams built to contain mining tailings burst and cause huge destruction and loss of life.
The main challenge defined by this group was contamination of soils and water during mining operations, and one of the solutions they propose is phytoremediation – growing certain plants that absorb contamination.
When we started these courses, we honestly had no idea where they would lead us, but there's no doubt that there's great demand for creating opportunities for people to work together to tackle some of the most pressing problems facing their communities!
Thank you, dear donors, for you magnificent support. Together we´re doing our part!
with love and appreciation,
Yasmin and the Iracambi team