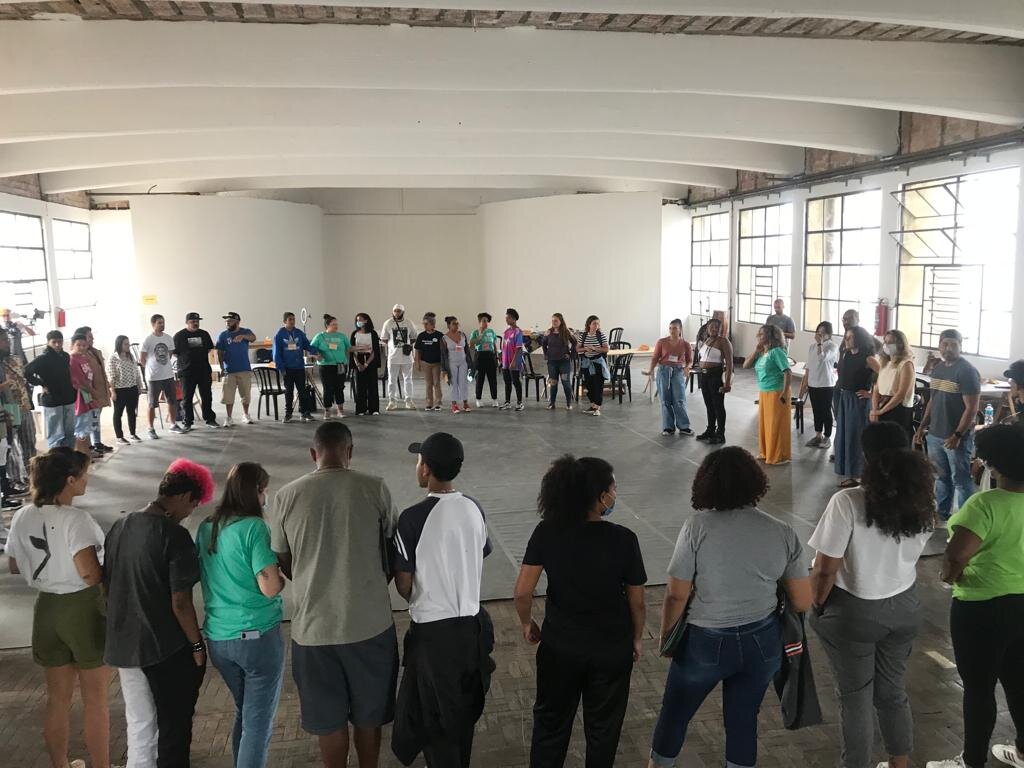 Dear donor,
We would like to share the news from the last 3 months so that you can follow what we have been doing with the young people through the project you invested in.we hope to arouse the same enthusiasm that motivates us to do more and more for the youth of our country
We continue to carry out careful and targeted work with 65 young people who participate in biweekly thematic group meetings focused on the development of citizenship, identity, financial education, and housing and work projects.
In the last three months, 65 young people participated in the thematic groups and cultural outings, 21 young people participated in individual meetings, and an average of 6 young people per week participated in virtual meetings open to young people who do not regularly participate in the program.
In August 2022, the Nós Group held a profession fair with the aim of bringing the 65 young people closer to their areas of interest and opening up new opportunities for training, education, and work. In addition to the young people, the project team and 25 volunteers were present at the event, ensuring its success.
B. is a 17-year-old girl, talkative, communicative, and always willing to listen and welcome others. She has been studying hard and dedicating herself to the preparatory course for the job market. She recently had a job interview at CCEE, a Grupo Nós partner company, to apply for a position as a young apprentice. In the same week she received the answer that she had passed the interview, and that she will work in the administrative sector of the company. She is very happy and excited about this new stage of her life. The young girl is interested in several areas such as photography, theater, fashion, hotel management, and administration, and is very willing to experience new things in her life. On weekends, the teenager likes to go out with her sisters and friends, besides studying.
During the project, we work so that B. and each youngster in the group have individual mentoring and the opportunity to participate in thematic groups and cultural outings in the city, focusing on work, housing, money, and citizenship.
Thank you for your trust and support.