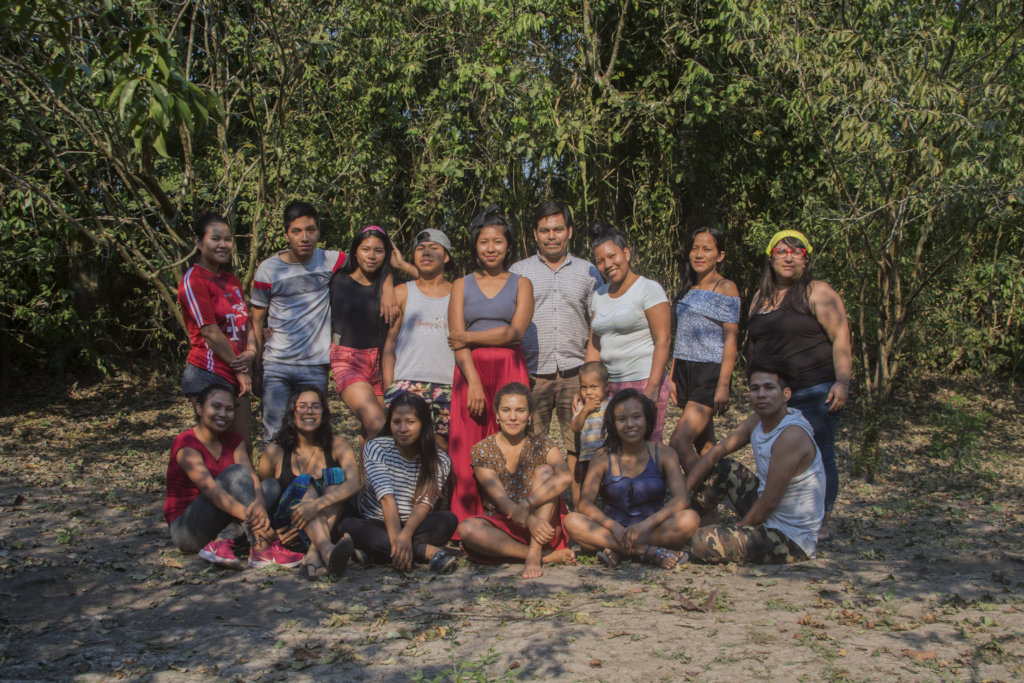 The project is off to a strong start with two ancestral technique workshops held during August. Project participants were eager to learn from both workshops and consider how they can make each technique modified for contemporary slow fashion.
First, was the 3 day workshop of familiarizing how to work with the fiber Caña Brava. The teacher, Raul, at Caserio 11 de Agosto provided a model of what the process of designing and making can look like. The youth worked through designing what they could make with the technique and made illustrations of where the fiber would be applied. After designing the youth were able to get started on practicing the technique of weaving with caña brava. Their creations varied from jewelry, clothing accessories, purses, hand held fans and baskets.
The following waist looming workshop is the Shipibo traditional technique referred to as the Mabanti. This is the technique used to make the Shipibo women's Xitonti (embroidered skirts). Their 7 day long workshop brought the youth to learn the process of preparing cotton in its natural form to be used for weaving and looming. Fortunate to have two teachers, Lydia & Lila, the youth were guided at every step of the timely phases. In handling the cotton: carefully separating it from its seed, spreading the cotton, combining the small spreads of cotton, to the condensing of the fiber so it may be spun into thread.
As the cotton was ready the teachers then taught the process of using natural dyes. The group were able to work with three different natural dyes which originate in the amazon "Mashe" (achote/Bixa orellana) gives an orange color, "Ami" (sanipanga) furnishes a purple color, and "Koron" (turmeric) is a yellow color. Of no surprise the youth enjoyed this part of the experience as it brought color to the cotton they would be working with.
The last step and the most difficult step of the process was starting to prepare the weaving wood pieces. Teachers worked with the youth properly assemble the various components and situated the cotton that will make the final product. Here is where youth selected the color cotton and sequence it will be woven into.
This month we also held a workshop exposing the youth to fashion illustration. They have learned the techniques of taking other illustrations as inspiration and adapting them to their Shipibo style.
To elaborate on those modified illustrations we used natural dyes out of household items to paint (beets for purple, coffee for browns & greens), along with the same ones utilized to naturally dye the threads.
Thank you all for bringing ancestral techniques closer to the shipibo Youth and help us empower them through Sustainable Fashion.
Irake!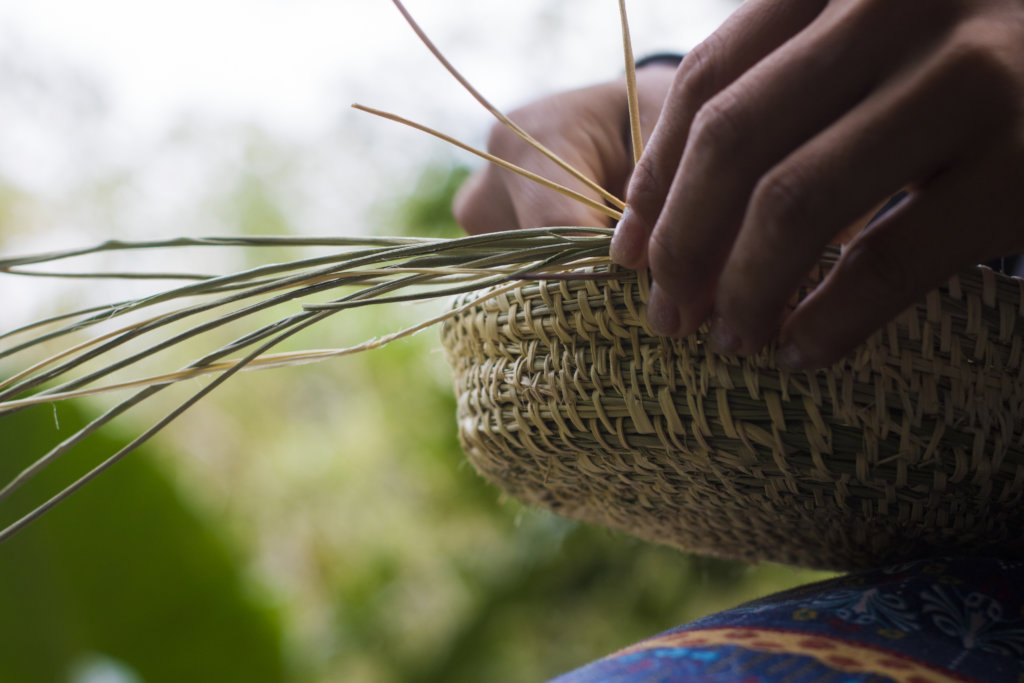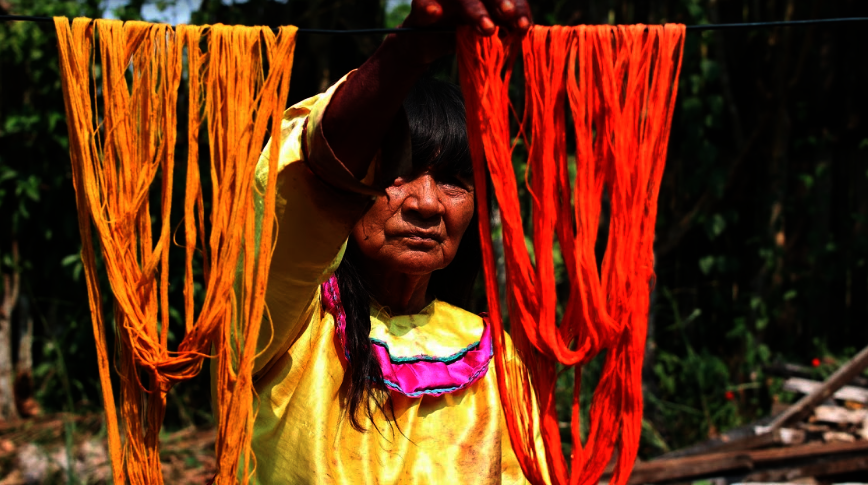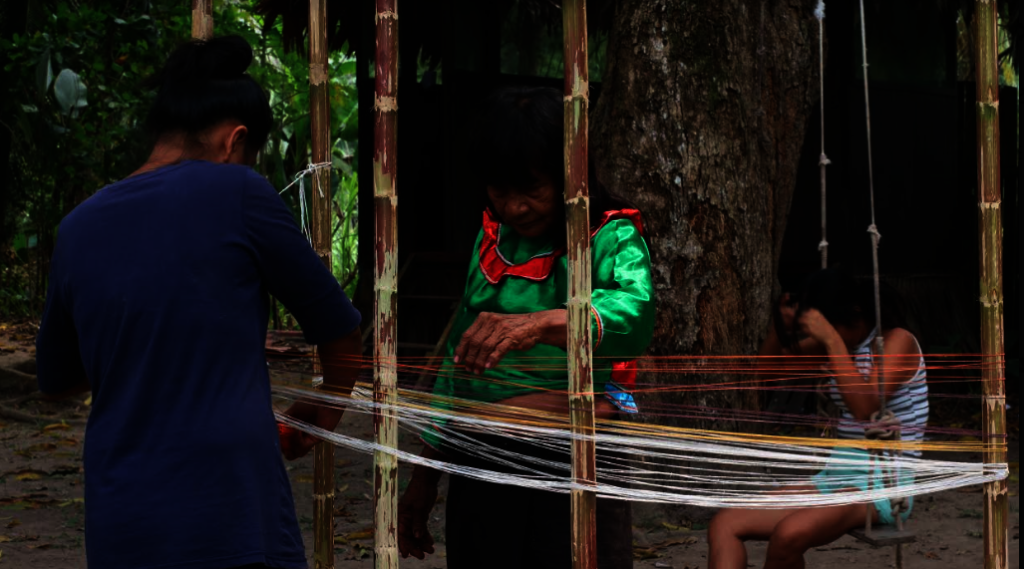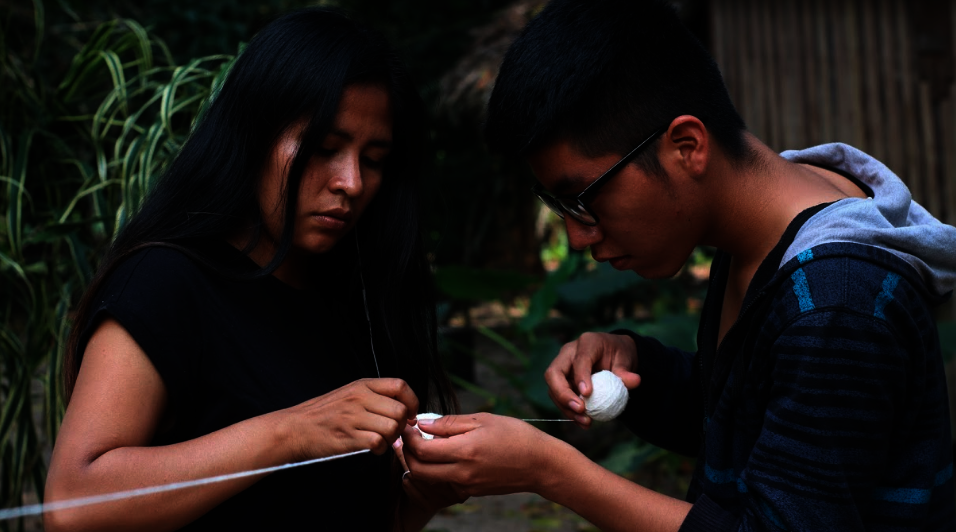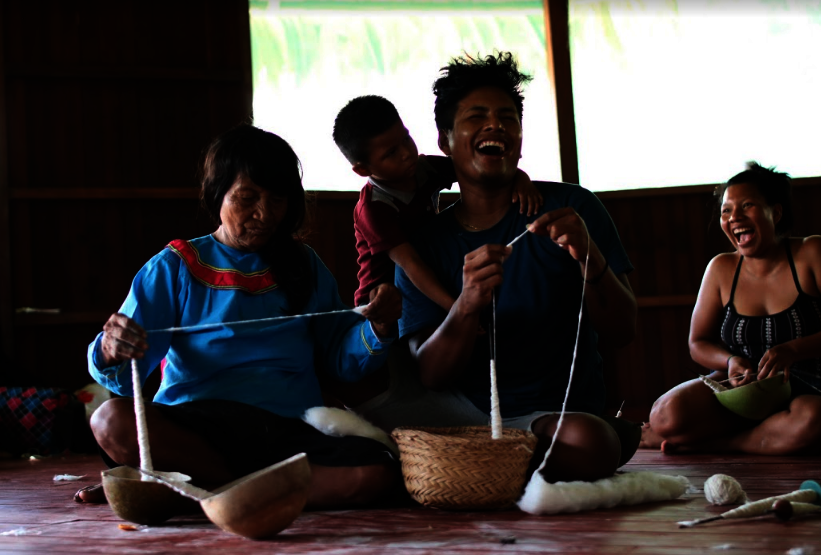 Links: