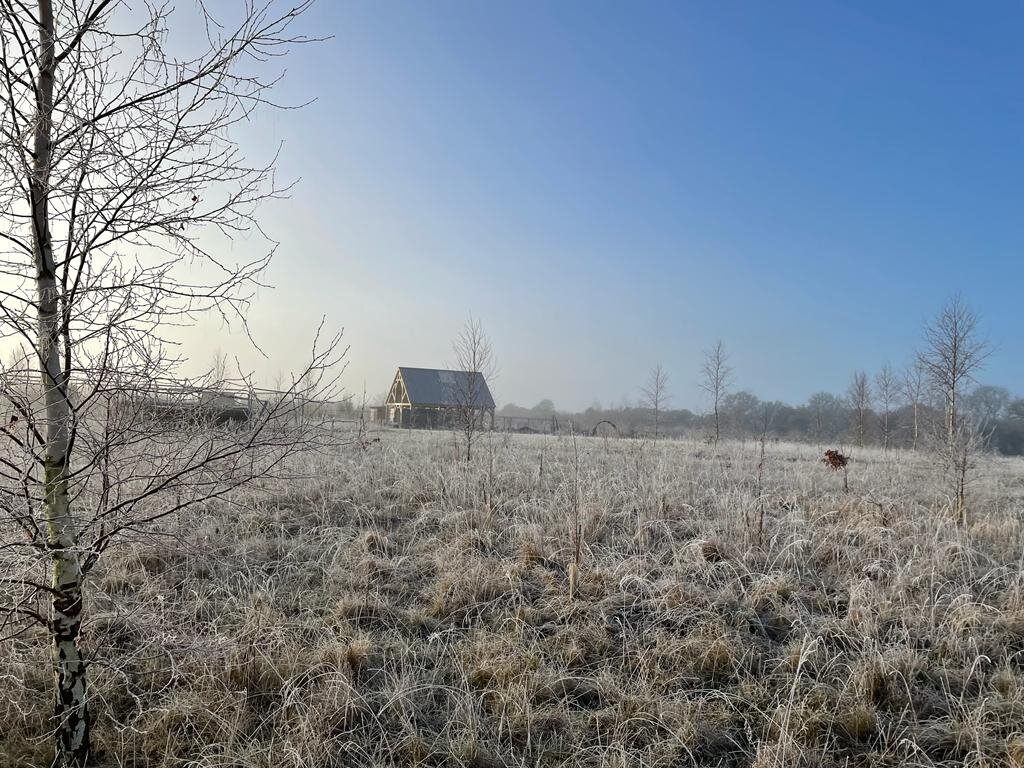 Dear supporters,
When we last wrote, we were anticipating the arrival of our roof panels for the new woodland classroom. I am happy to report that the roof panels did indeed arrive and were installed over just 2 days back in November 2021.
The roof has since provided much-needed shelter for our volunteers and for visiting schools groups over the winter months, and we have even seen evidence of a barn owl using the sheltered beams to perch on!
Rainwater pipes
With the roof up and officially 'ok'd by building regulations, we were able to dig out trenches on either side of the cabin and install some rainwater runoff pipes that will carry the rainwater from the roof and into our wildlife pond, about 100m away downhill.
Once again, we had a fantastic team of volunteers who worked hard to dig the trenches and install the pipework! Even in the pouring rain!! (see photos)
Earthmoving
All that digging left us with some rather large soil mounds and a rather daunting task of moving them to somewhere that did not obstruct the main 'gathering' space. Thankfully, the rainy weather let up and on the weekend of March 5th, a team of volunteers armed with 1 mini-digger, 6 wheelbarrows and unwavering determination managed to relocate all of that soil and return the cabin gathering space to the usual calming and beautiful space that it is. They were re-paid in bacon rolls, cheese sandwiches and lots of tea and cake!
Next steps
3 months have passed since the roof went on, and after some unexpected delays, we now have 2 timber builders who are committed and enthused to take on some of the project work and help us move things forwards - installing walls (timber cladding) and floors. We hope to have completed these steps by the time our next report reaches your screens.
We look forward to sending you further updates as the build progresses and thank you so much for your ongoing support.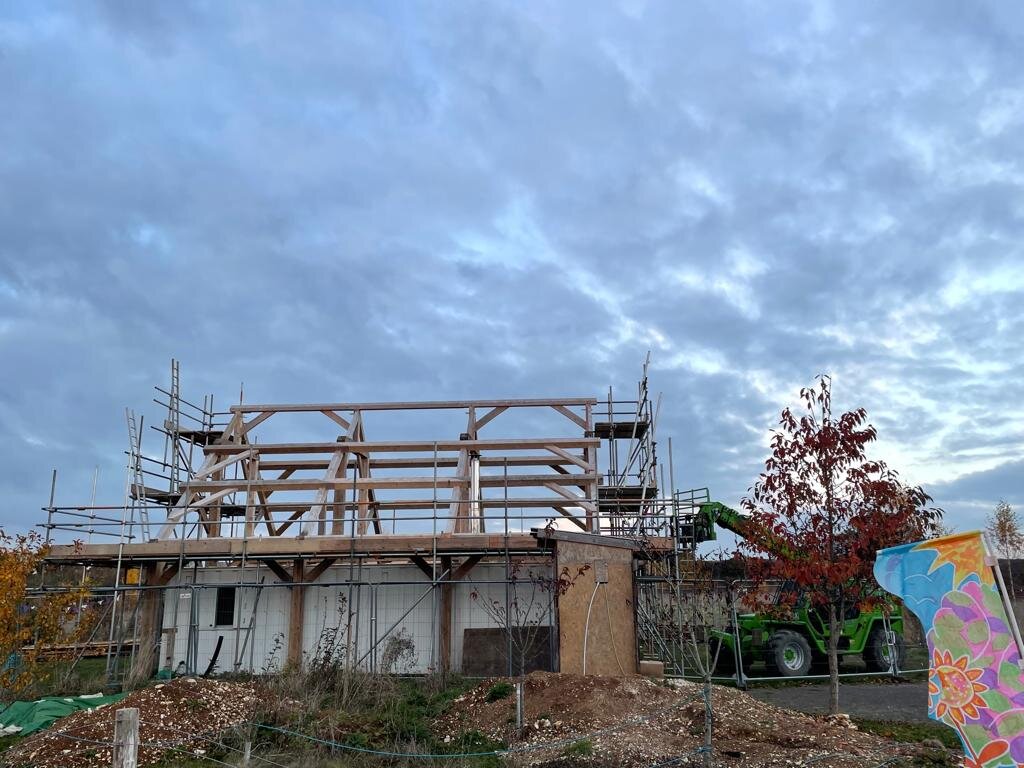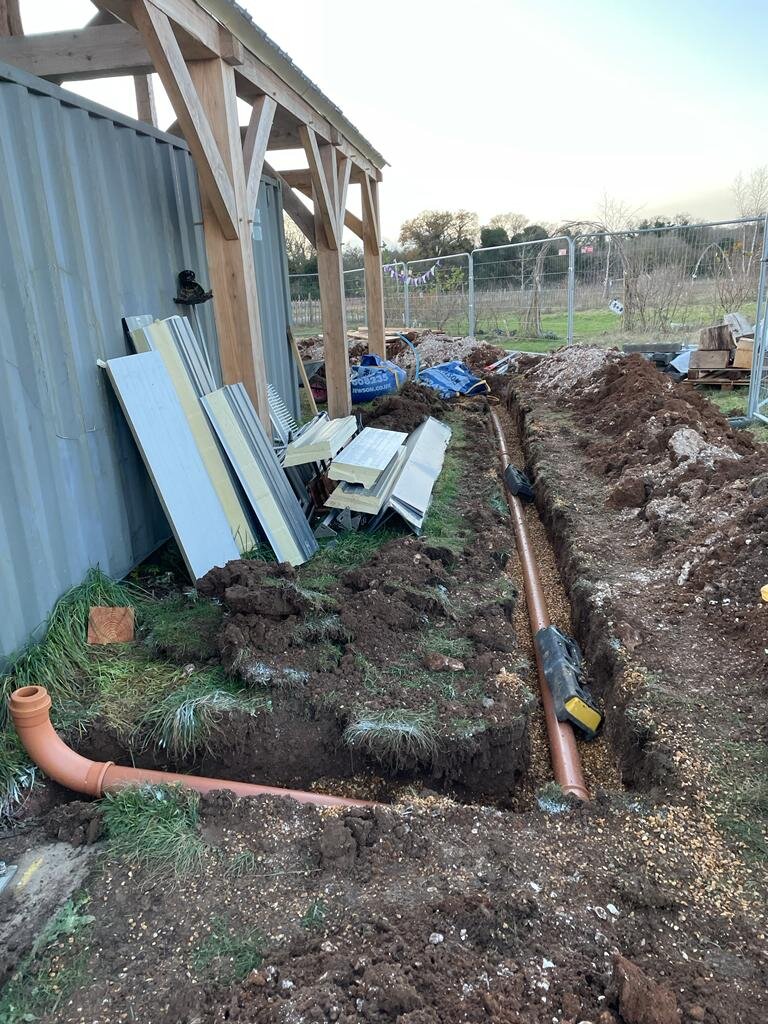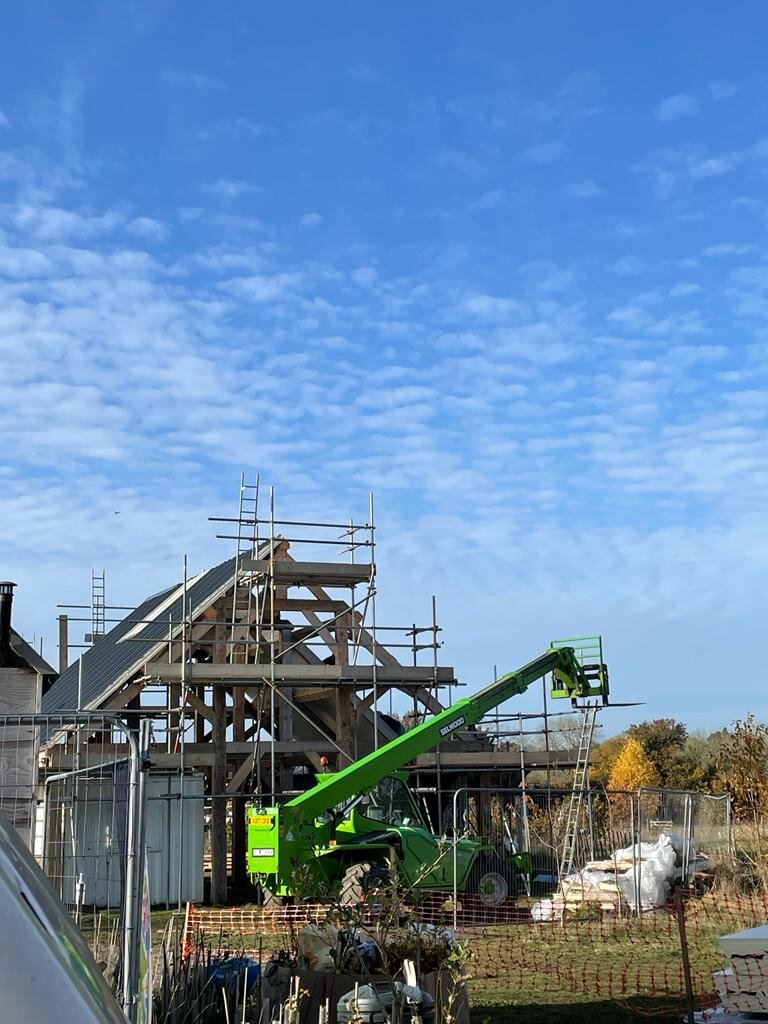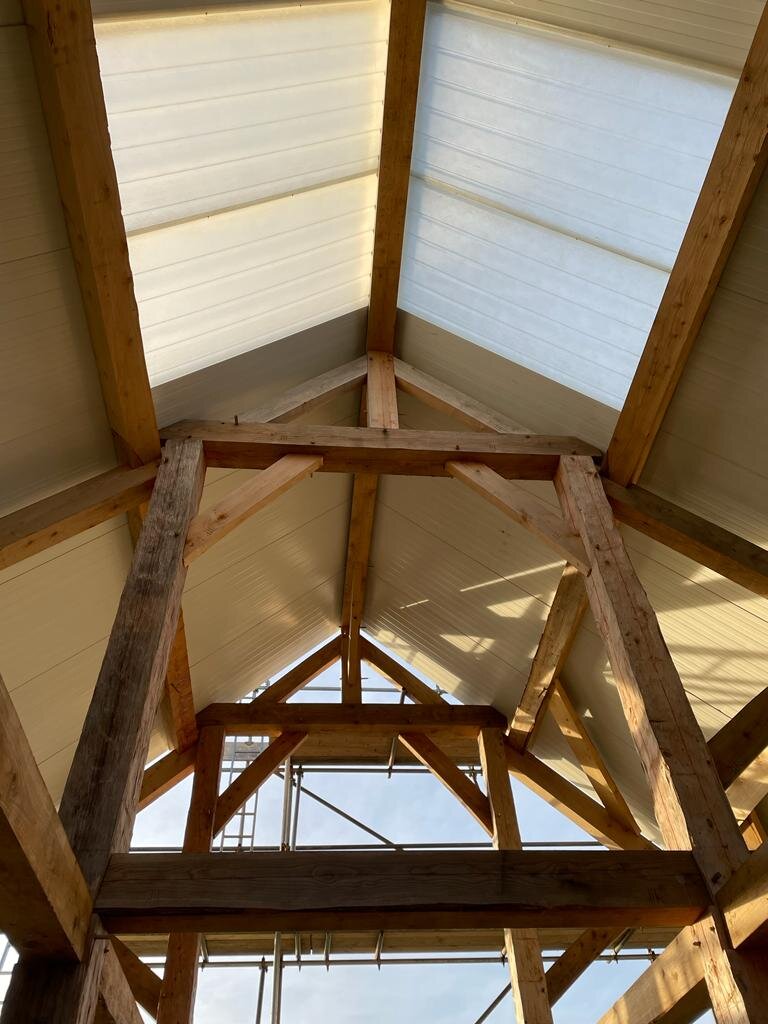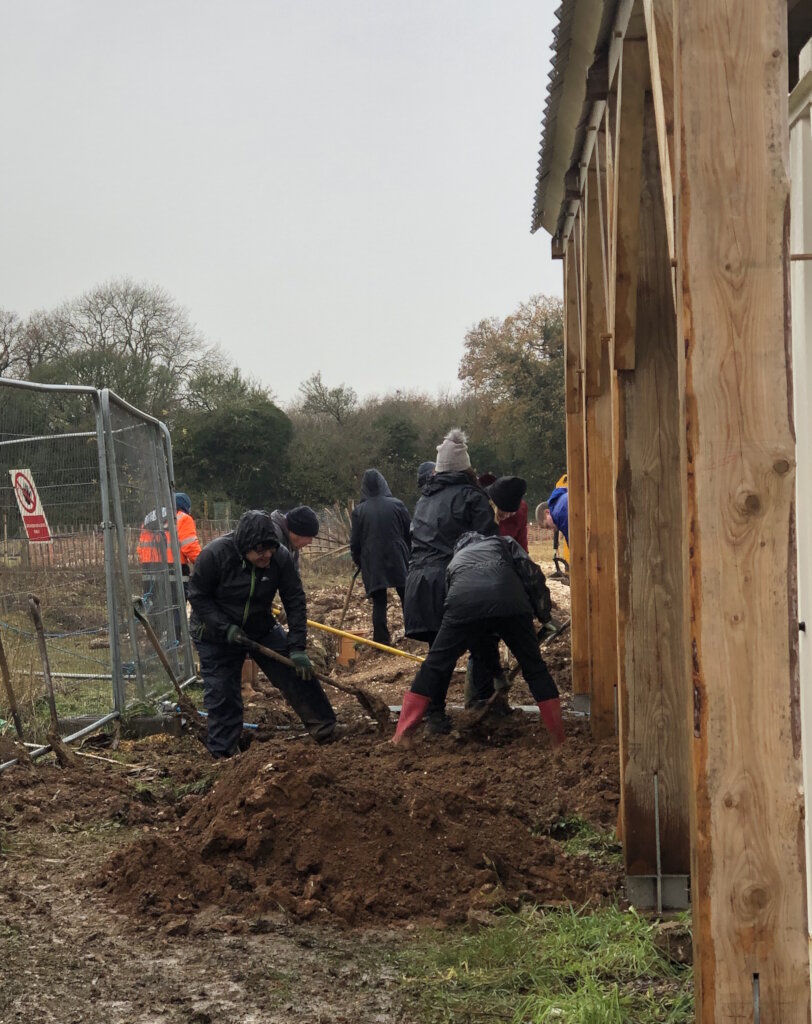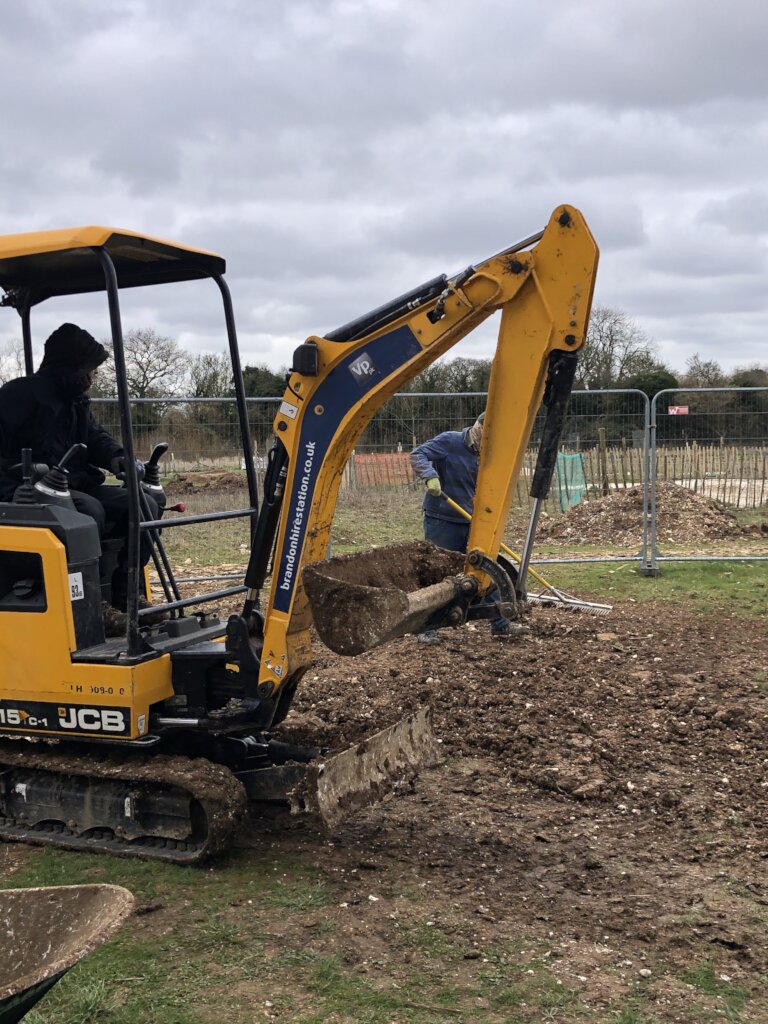 Links: